Docker Pub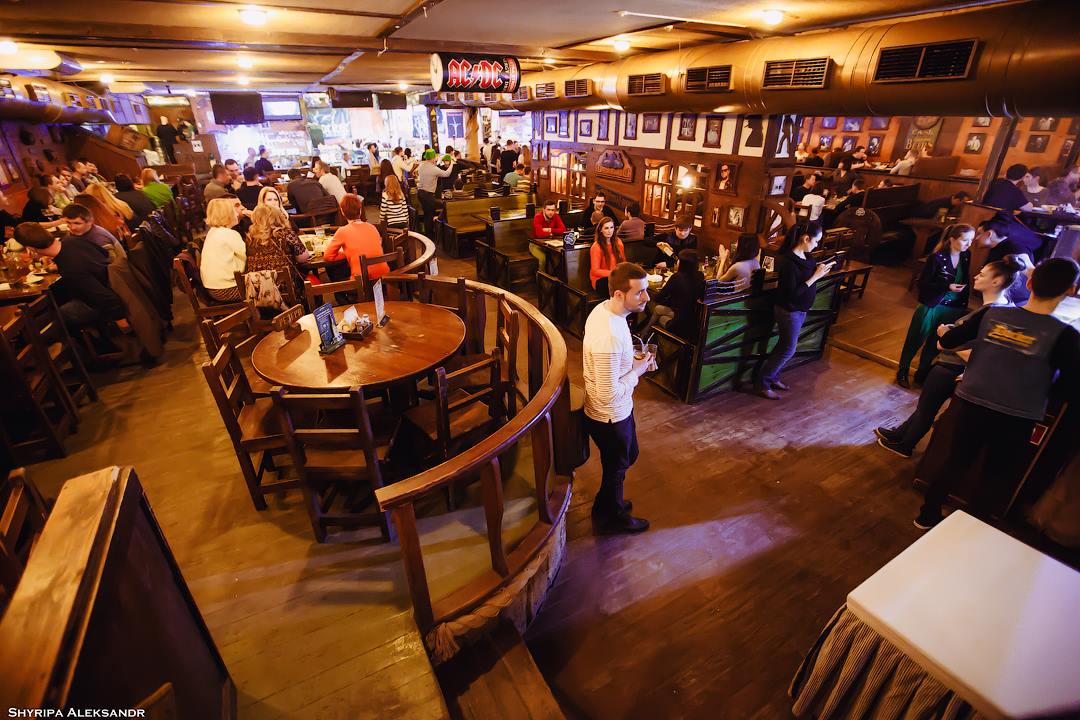 Docker pub is the place imbued with rock'n'roll and freedom spirit. Each evening, visitors are welcome to enjoy performances of the best rock bands from Ukraine and abroad. The pub's international menu delights with a variety of Mediterranean and Eastern cuisine meals, signature dishes from chef, fish and meat food cooked on grill. In the middle of the day, it is highly recommended to order a tasty business lunch. The bar offers large assortment of beer, strong drinks and cocktails as well as cigar menu and hookah with different tastes. Foreign visitors are offered menu in English language. In Docker pub visitors feel free to enjoy music and dance – even on the bar counter!
Address: 25, Bohatyrska Street; 15/4, Khreschatyk Street
Rocker Pub Tarantino's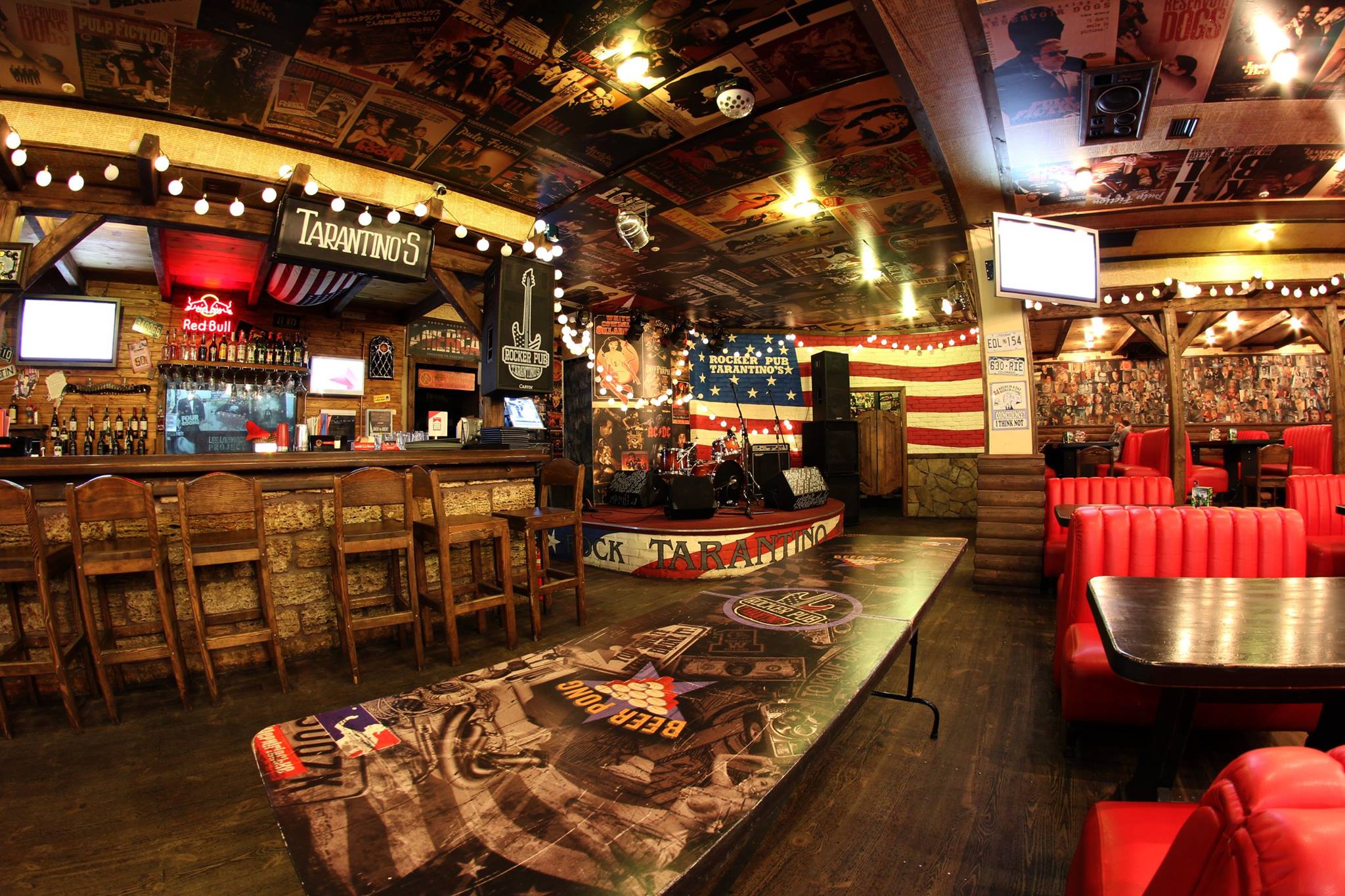 Welcome to an unforgettable place, where you will feel like in a movie of famous Tarantino. Rocker Pub Tarantino's is made as a cowboy saloon: swing doors, wooden cross-walls, cactuses on windowsills. Walls are decorated with film frame pictures and number boards; wooden tables and red sofas create special relaxing atmosphere. The pub menu offers wide assortment of beers from Ukrainian and foreign manufacturers as well as Japanese and European cuisine dishes. It is recommended to try branded "Tarantino" beer and then dance to vibrant rock'n'roll melodies, which are played here live every weekend. Come to Rocker Pub Tarantino's to spend a bright and crazy night out.
Address: 6, Draizera Street
ProRock Pub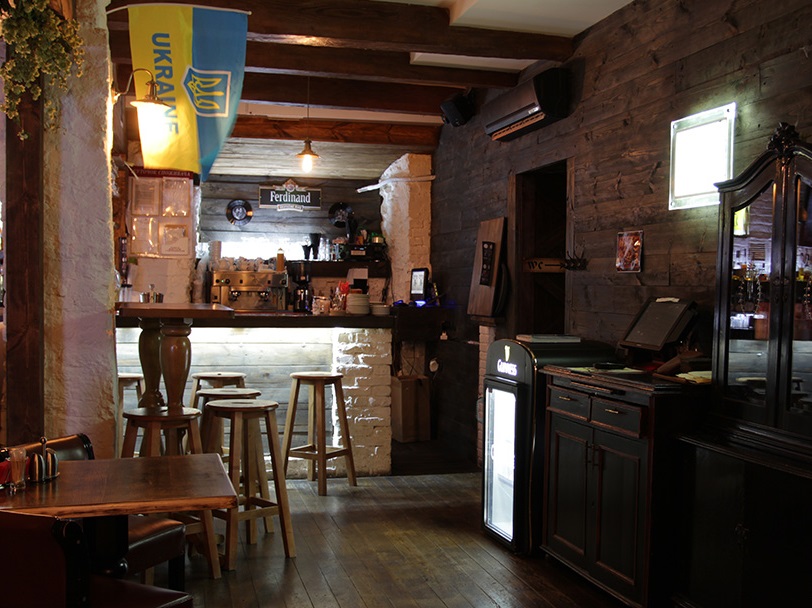 ProRock has two spacious halls, impressing with their classical pub design: wooden furniture, heavy beams and brick walls. The pub menu offers a wide range of worthy craft beers and high quality whiskey for any taste, and the assortment of bar is continuously growing. Visitors are also welcome to try diverse delicious food, especially juicy josper steaks served on Sundays – meat lovers` days. Besides this, ProRock pub offers tasty business lunches for reasonable price. Here you can always listen to good rock music, including live performances of bands on Fridays and Saturdays. ProRock pub motto is "Taste, drive and rock'n'roll!".
Address: 32, Pushkinska Street
Nirvana Pub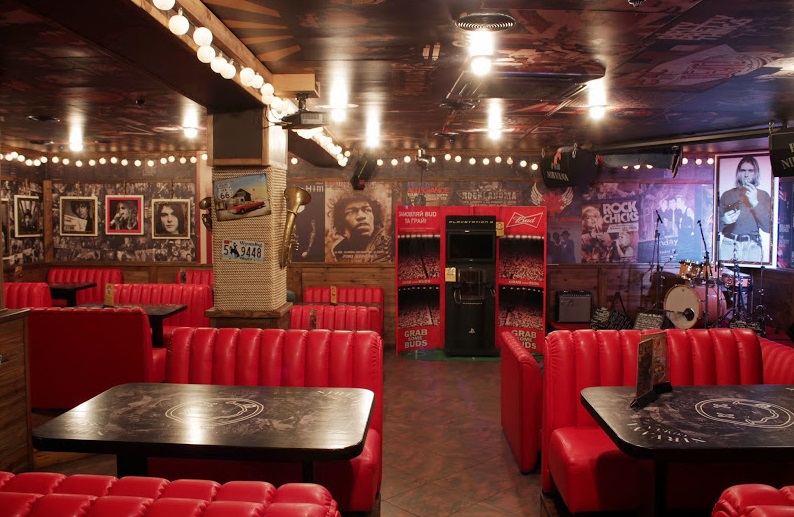 Nirvana is one of the most atmospheric pubs of Kyiv, and despite of its location far from the center, this place is really worth visiting. Here you will enjoy good beer, live rock music from the best cover bands on Fridays and Saturdays, football matches on big screen, interesting promo actions and friendly staff. This is a great place for a big company. Interior design delights rock fans` eyes with numerous photos of famous musicians, real music instruments hanging on the walls, cozy wooden tables and comfortable red sofas. Those who have kids may take them to "Nirvashka" children café, which is a part of Nirvana pub.
Address: 14b, Bratislavska Street
Copper Pub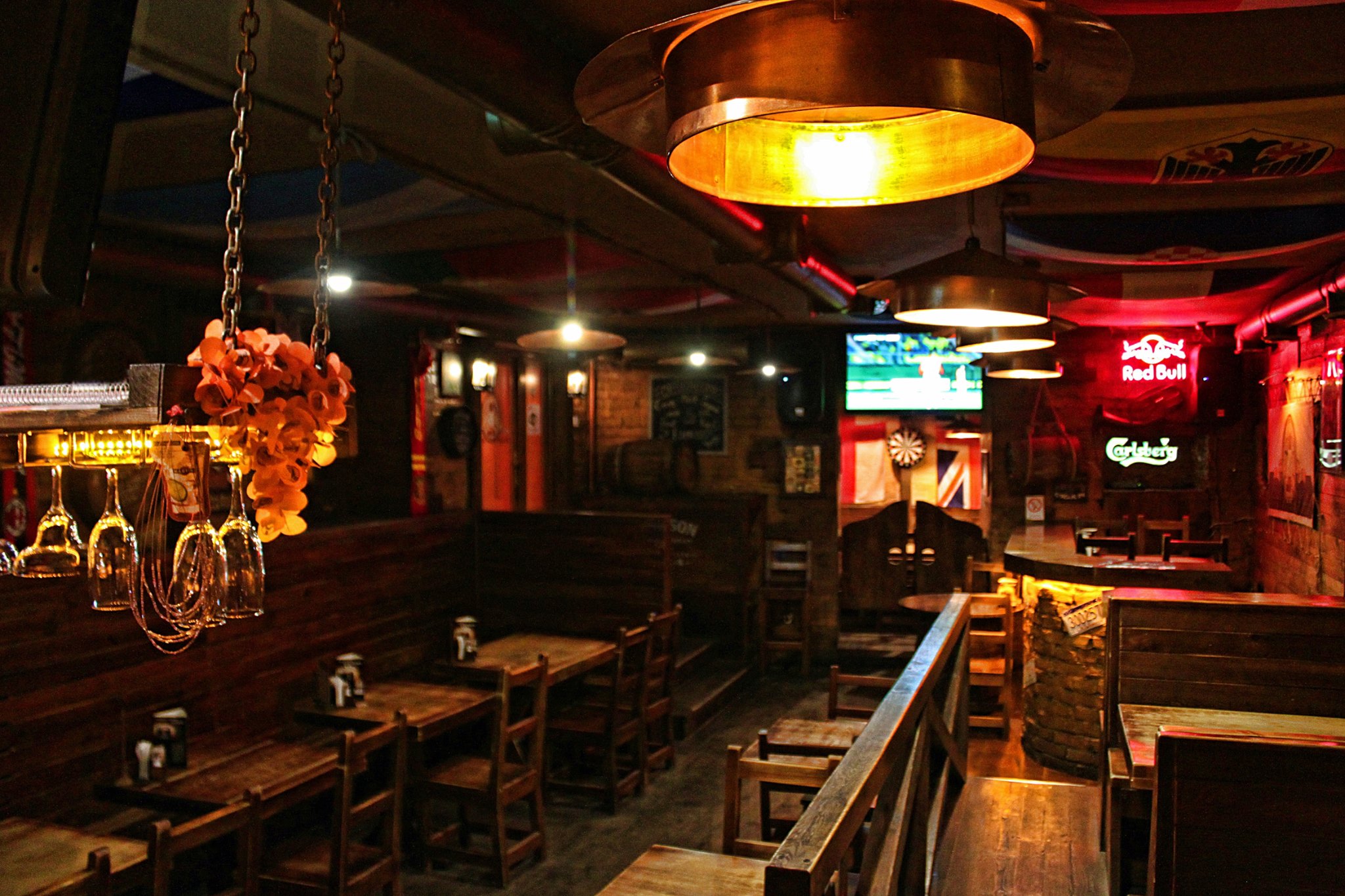 Copper pub is another great place to enjoy live rock bands every Saturday. Warm lights, coziness, reasonable prices and well-designed interior of this pub create the best conditions for relaxation. Visitors truly enjoy tasty nutritious meals of European cuisine and fresh beers, including Copper branded beer which is definitely worth trying.
Address: 15A, Velyka Zhytomyrska Street
Feel the powerful vibes of rock music in rock bars in Kyiv.
Photo sources: unsplash.com, websites of businesses mentioned above. All photos belong to their rightful owners.