The conference was organized by the Legato Bern-Odesa charitable association with the support of the Embassy of Ukraine in Switzerland, the Embassy of Switzerland in Ukraine, representatives of the authorities, culture, and art of the city of Odesa, and the region, the canton of Bern, and many other artistic and charitable organizations from Switzerland and Ukraine. The conference featured 13 presentations and at least 11-panel discussions. It was a highly impactful and eventful gathering that covered a wide range of topics related to the cultural heritage of Odesa, the Odesa region, and Ukraine as a whole.
Switzerland has long been engaged in fruitful cooperation with Ukraine to develop and preserve Ukrainian art and cultural heritage. However, it has yet to publicize its activities in this field widely. Therefore, Destinations.ua will provide coverage of everything happening in this sphere.
Relevance of the Issue
In 2023, UNESCO included Odesa in the cultural heritage list. This significant event for the region and Ukraine as a whole served as one of the reasons for organizing the conference. Its main objective was to highlight the current problems and urgent needs in the field of culture in Ukraine, particularly in the Odesa region.
War is always a severe trial. Cultural heritage sites are currently under direct fire from the Russian Federation, with museums, theaters, and various art centers being destroyed. Those that have survived but remain in the occupied territory are being looted. To preserve the cultural and artistic treasures of local, national, and global significance, Ukraine needs help.
Switzerland has extensive experience in cultural heritage management. The high level of expertise of Swiss professionals and their knowledge is what Ukraine needs now.
It is about preserving material values, rescuing artworks, cultural heritage, and Ukrainian identity. This is the guarantee of the nation's survival. We must create, save, revive, and disseminate information about the uniqueness of Ukrainian national heritage, even during times of war. The conference in Bern focused precisely on these critical issues.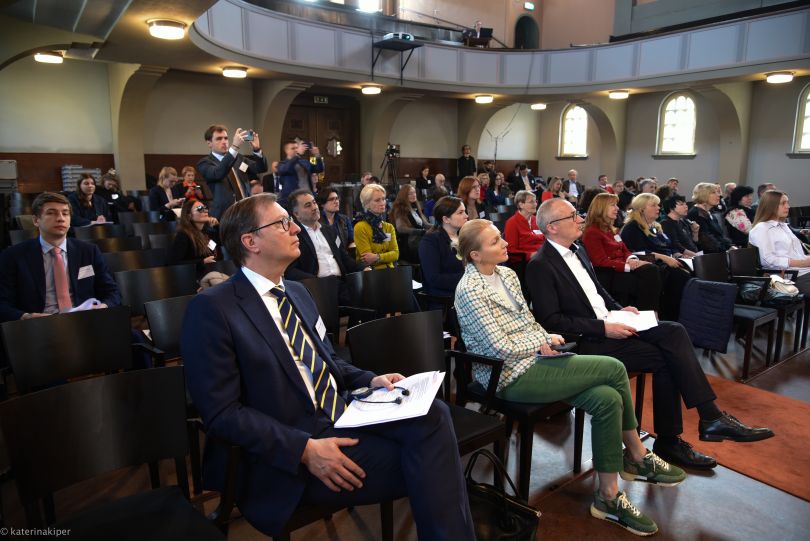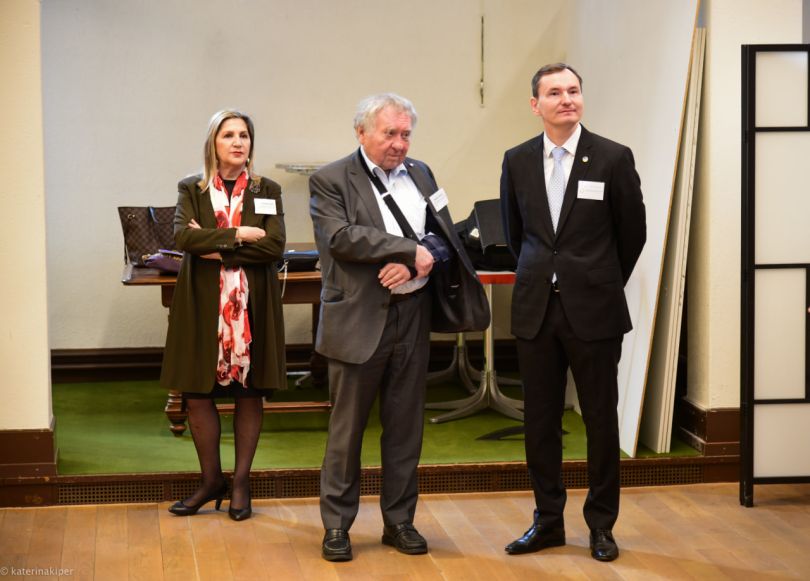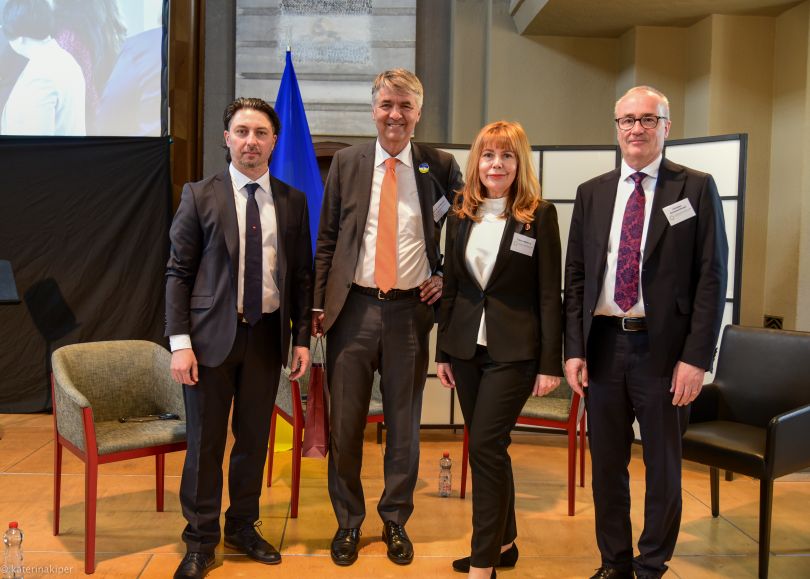 "Culture in Times of War"
As Katharina Korsunsky, Secretary-General of the Association and International Council of Museums (ICOM), emphasized, "We always focus on interaction with our Ukrainian colleagues, rather than just providing support in one direction. We increase awareness and visibility of Ukrainian culture through large-scale exhibitions we held last year, showcasing individual works, conducting lectures, translating exhibition catalogs, and more."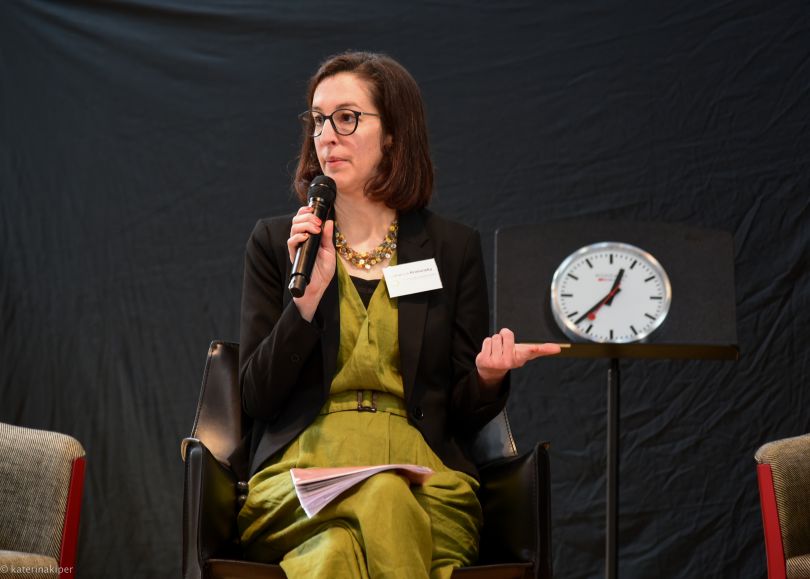 Since deliberate attacks from Russian forces target museums in Ukraine, the Association has focused on providing protective packaging materials for transporting exhibits and technical equipment to preserve collections outside museums.
The Association also supports and promotes professional exchange between Ukrainian and Swiss museum professionals. They plan to organize professional roundtable discussions and seminars, develop familiar narratives, and share the experience of Ukrainian museums to lay the foundation for long-term partnerships in the future.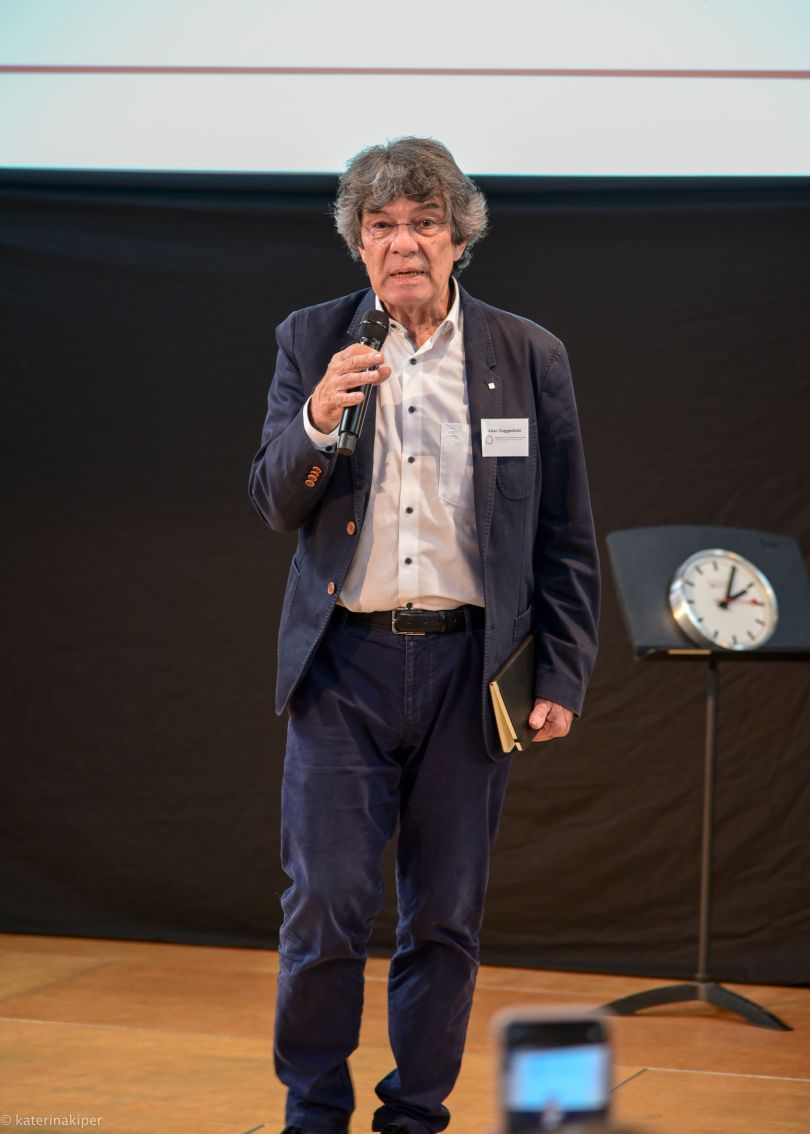 Professor Allan Guggenbühl, during his speech, focused on the question of worldview changes during times of war. "Good and bad things happen during war," he said. "Society sheds many social masks and reboots many social-process profiles. War, in this context, is a driving force behind national identity. Art is closely linked to creative imagination, which contains the energy of creation. Maintaining this energy during times of war is crucial because culture provides us with something vital – faith in life."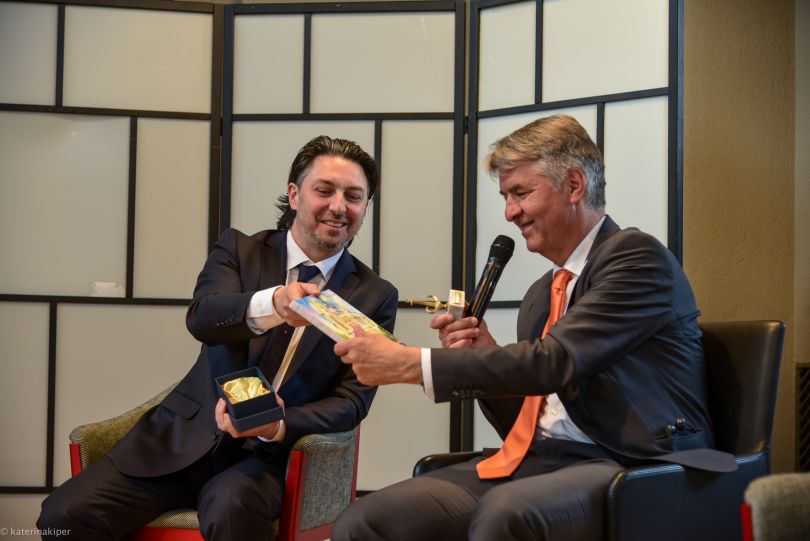 The Mayor of Bern, Alec von Graffenried, spoke during a panel discussion about the experience of supporting cultural heritage in the canton of Bern, particularly in the amateur and individual art segment, as well as the uniqueness of culture among different nationalities. Such support resonates widely in society. This experience can benefit multicultural Odesa, home to more than 130 nationalities, whose cultural heritage needs to be preserved and developed.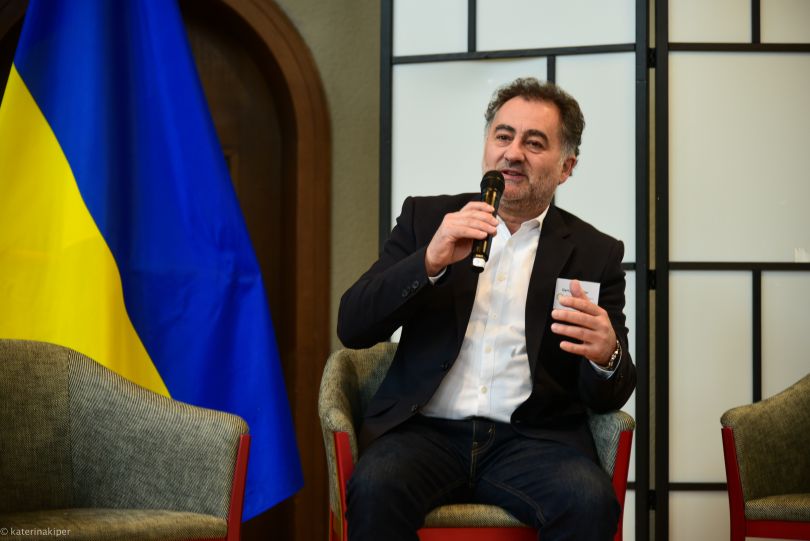 Gerry Hofstetter, a director and producer known to Ukrainians for his light installations on buildings during Christmas celebrations presented a highly emotional documentary film about his visit to Ukraine. Our unity and resilience moved him so much that he is already planning a "Victory Tour" with his impressive installations after Ukraine's liberation.
Representatives of the cultural community of Odesa and the region
A large number of artists and cultural figures represented Ukraine. The Odessa Opera and Ballet Theater caused a natural sensation, not only with its level of professionalism but also with the range of cultural and large-scale events they organized almost daily, even during the war.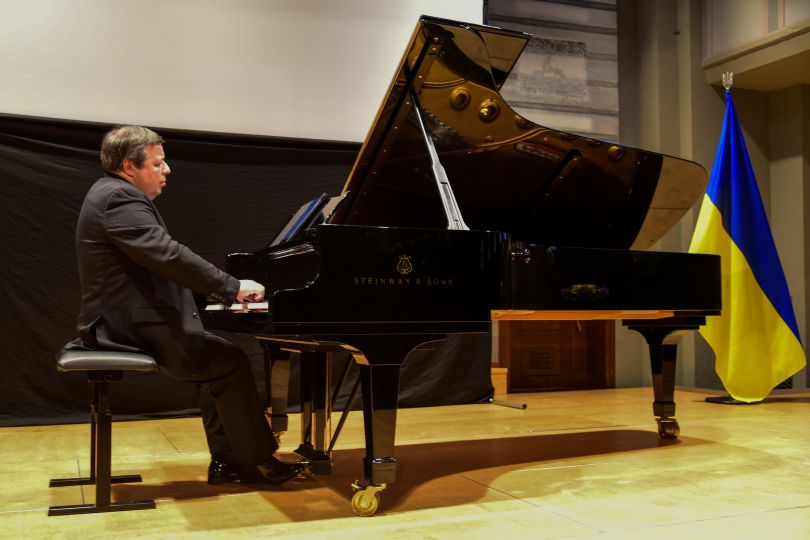 Other notable institutions that showcased their powerful activities include the Odessa Municipal Wind Music Theater, the National Scientific Library, the Museum of Contemporary Art, the Odessa Film Studio, and the International Music Festival Odessa Classic, represented by the world-renowned pianist Alexei Botvinov, who is also the festival's president.
Ukrainian culture presented by Odesa artists sparked significant interest among the audience. The admiration for the artist's skill, the level of artistic events, and the unusual activity of our cultural figures motivate Swiss partners to engage more in interaction and exchange experiences with Ukrainian colleagues, laying the foundation for further long-term cooperation. This is crucial for preserving and revitalizing our cultural heritage and advancing all directions of Ukrainian culture and art.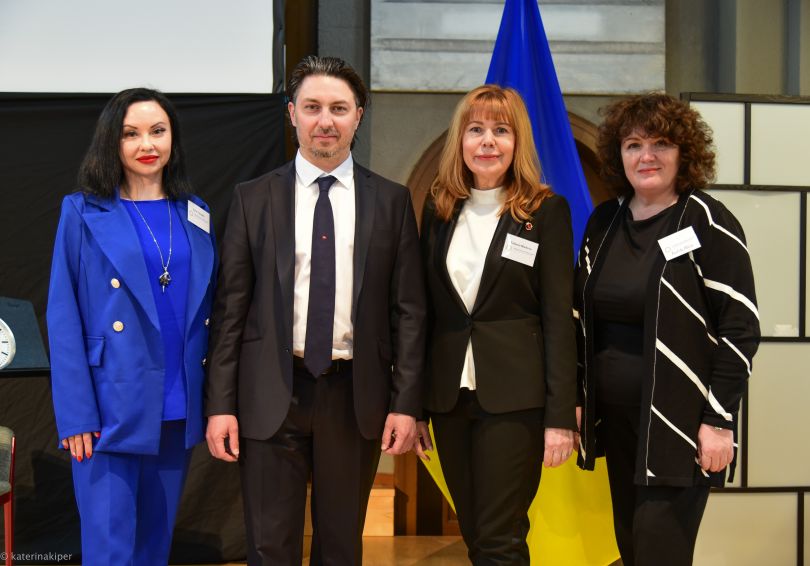 Ukrainian artists and cultural figures continue their work even during the war, often under bombardment. They have dramatically inspired all conference participants, demonstrating that life is more than war and offering hope for victory and peace.
The contribution of charitable organizations to the preservation of cultural heritage
During the panel discussion on "Arts Management and Financing from Private and Public Sources," project manager Elsa Urtizverea from the ALIPH Foundation talked about the main principles of their work. Firstly, it is the high speed of response - the foundation has been working in Ukraine since the first day of the war. Secondly, providing substantial financial assistance to cultural and artistic institutions. The foundation collaborates with Polish and Ukrainian experts, government authorities, international organizations, and institutions to secure external funding for their initiatives to help Ukraine. The foundation has managed to form a financial portfolio of 5 million USD. Financial aid enables Ukrainian artists, cultural figures, restorers, and archive workers to continue their work with quality and diligence despite the shelling. Ukrainian museums, libraries, and archives are the main objects of assistance, protection, and preservation.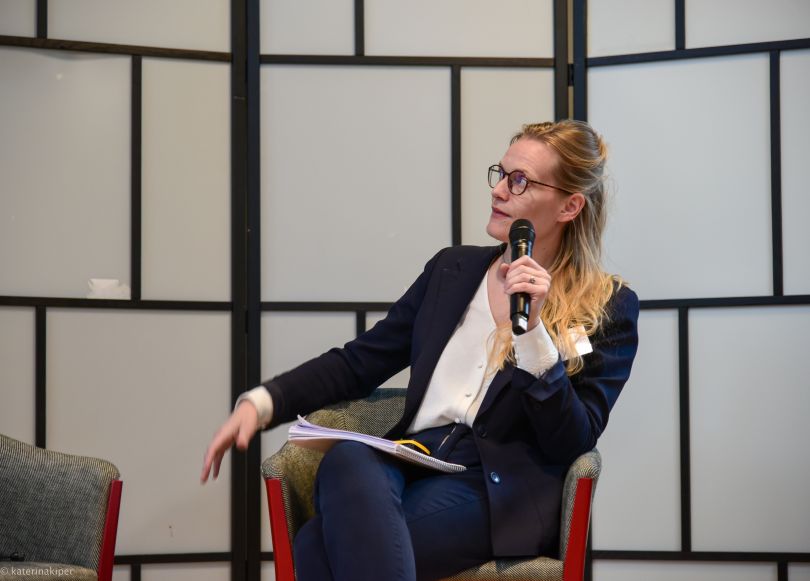 The ALIPH Foundation, an international alliance for protecting heritage in conflict areas, provides micro-grants to preserve cultural heritage in Ukraine and helps museums save their collections. By the way, we are all familiar with protective structures, screens, and sandbags around monuments in Ukrainian cities - the ALIPH fund also provides them.
The consequences of the Russian invasion in numbers
The Minister of Culture and Information Policy of Ukraine, Oleksandr Tkachenko, spoke at the conference and revealed statistics on the losses of Ukrainian artistic and cultural heritage. As of March 25, 2023, more than 1373 cultural heritage sites have been damaged or destroyed in Ukraine: 268 architectural structures, 22 architectural landmarks, 19 monuments of monumental art, 28 military burials, and so on.
The overall figures of losses in the field of culture and art in Ukraine include theaters (including cinemas and philharmonic halls) - 22 objects; institutions of artistic education - 101 objects; creative centers - 653 objects; libraries - 528 objects; and 69 museums and galleries. These numbers shocked the conference participants and motivated them to continue their efforts in preserving and restoring Ukraine's cultural heritage.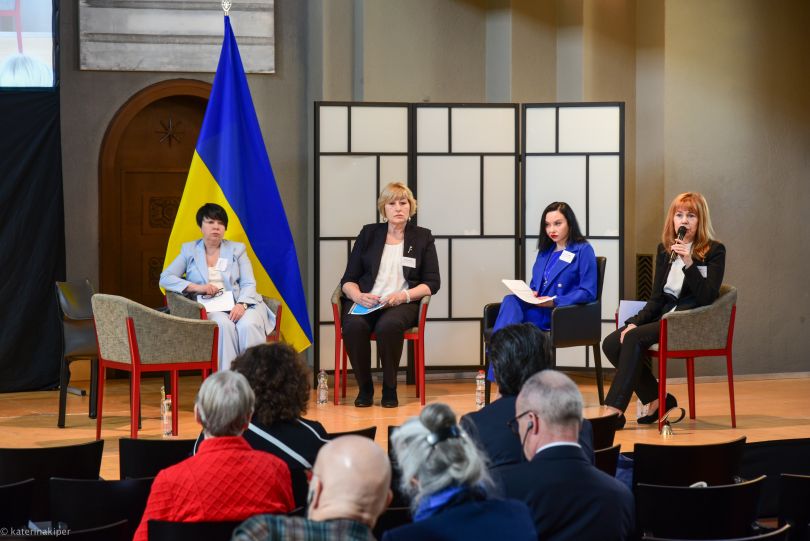 Overall, the International Conference, "Revival of Art and Culture in Ukraine, exemplified by Odesa and the Odesa region," served as an example of productive networking between institutions and individuals. Participants were impressed by the powerful potential of Ukrainian culture and the people's resilience. In contrast, Ukrainian participants felt the friendly support of like-minded individuals from abroad and a belief in further development despite the destructive impacts of war. It is especially pleasing to note that the conference had a realistic character. As a result, a step-by-step plan for future actions was developed.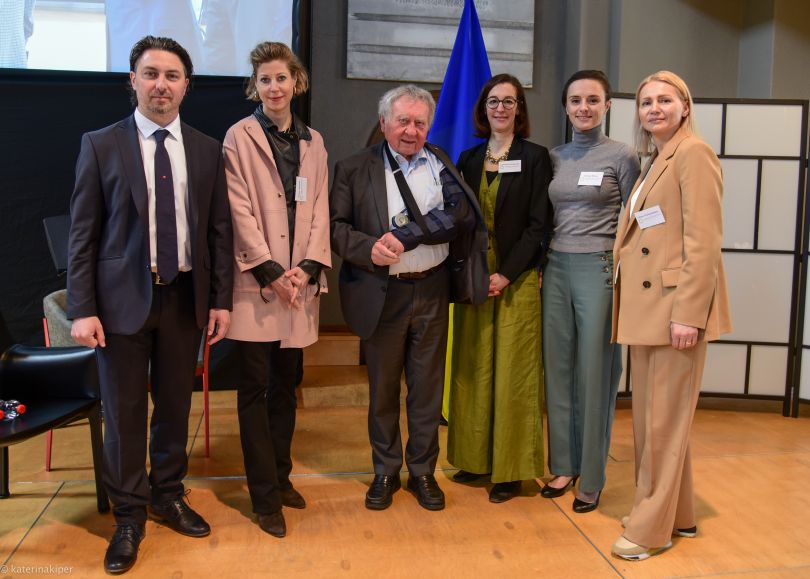 Representatives from both sides signed official documents on cooperation and reached agreements that included a series of clear intentions and joint projects for supporting and preserving Ukraine's cultural heritage. These include initiatives related to information visibility and promotion of Ukrainian culture worldwide, efforts to integrate Ukraine into the European cultural and educational process, international projects for the employment of Ukrainian artists in partner countries, the implementation of advanced technologies in work processes, external and joint funding for Ukrainian cultural and artistic projects, joint training and exchange of valuable experience, and even support for Ukraine's bid to host the World Expo-2030 in Odesa.
We thank the Embassy of Switzerland in Ukraine for providing contacts and information for the material.
Photo by Katerina Kiper