Visiting such exhibitions certainly broadens the horizons of consciousness, enriches, and gives an example of how important it is to understand other cultures and learn the cultural codes of nations. Just as today we are exposing our own culture to the world, we are learning to meet new others, discovering the world's cultural diversity, and seeing authentic art exhibited in the world's great museums as an example of cultural integration.
The art and architecture of the Islamic world had a decisive influence on the development of Western modernism, "Re-Orientations" produced in-house by the Kunsthaus, illustrates this exciting cultural exchange featuring an impressive array of around 170 artworks that offer visitors a chance to experience different cultures and understand the social contexts that influenced the creation of these artworks.
Artworks presented include drawings, watercolours, paintings, photographs, metal, ceramic and glass objects, textiles, videos, installations, and an animated film. These pieces, primarily sourced from European collections, are placed in a captivating dialogue with each other, making for an unprecedented compilation. The exhibition has been curated by Dr. Sandra Gianfreda and a team of experts, who have spent two years preparing for the showcase.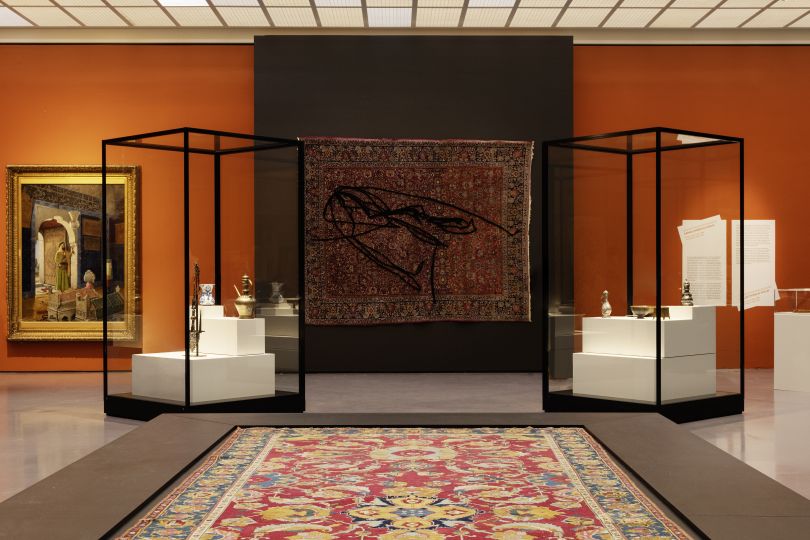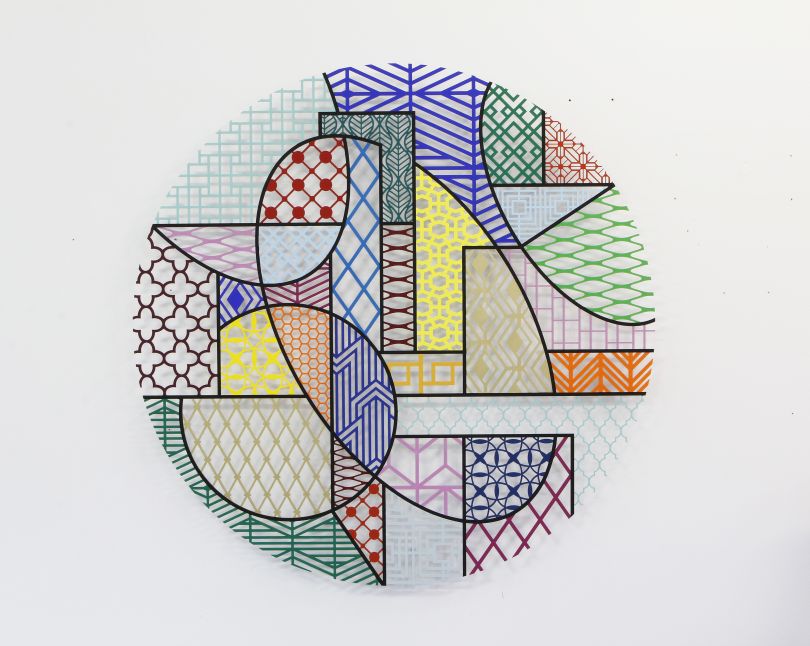 Nevin Aladağ - Pattern Kinship (circuit), 2022
The art and architecture of the Islamic world have had a significant impact on the development of Western modernism. Islamic art and architecture are characterized by geometric patterns, calligraphy, and intricate designs, which have inspired many Western artists and architects.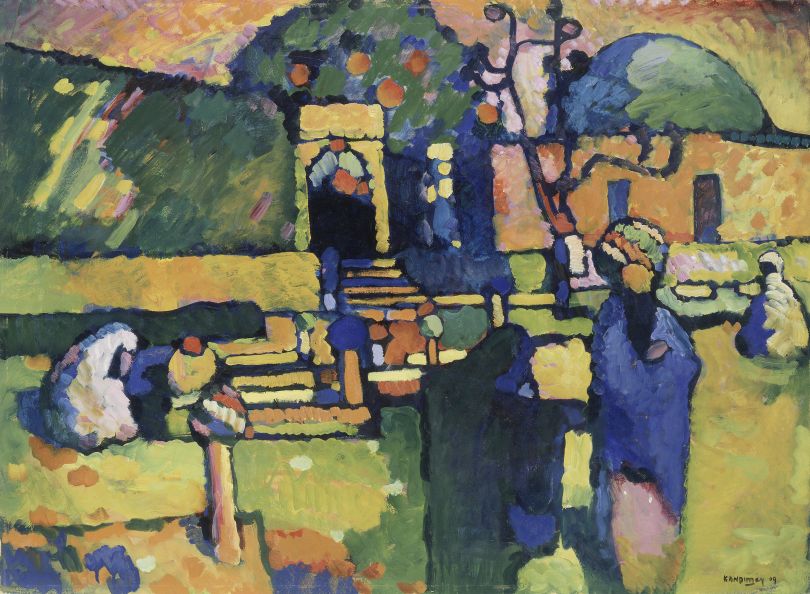 Wassily Kandinsky - Arabs I (Cemetery), 1909
Islamic art is known for its use of abstraction, which is the process of simplifying and distorting an object to create a non-representational image. This approach to art has influenced many Western artists, who have adopted abstraction as a means of breaking away from representational art. By simplifying and distorting forms, artists can create more expressive and powerful images.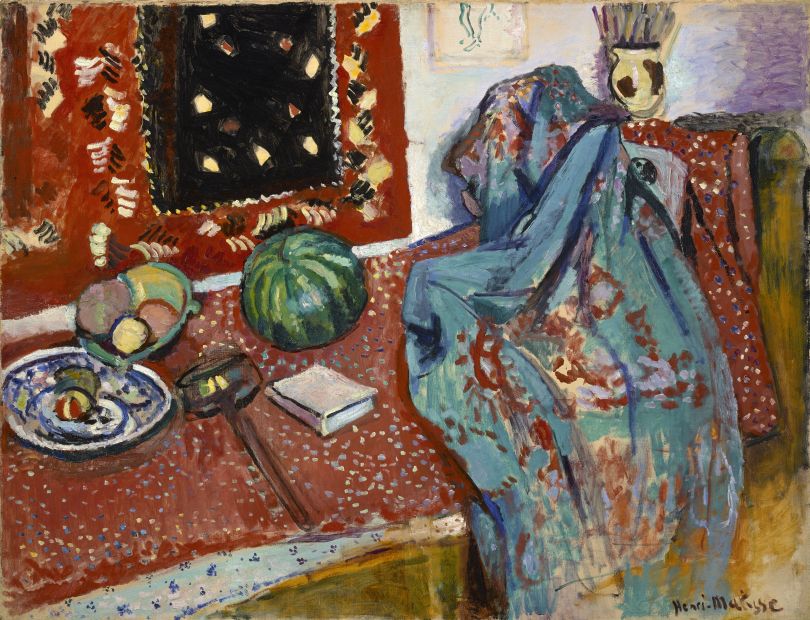 Henri Matisse - Still Life with a Red Rug, 1906
The use of vibrant colours, intricate patterns, and motifs in Islamic art has also influenced many Western artists. The French artist Henri Matisse, for example, was inspired by the vibrant colours and patterns he observed during his travels to North Africa. Matisse's use of vivid, bold colours and abstract shapes in his paintings and paper cutouts is a testament to his fascination with Islamic art.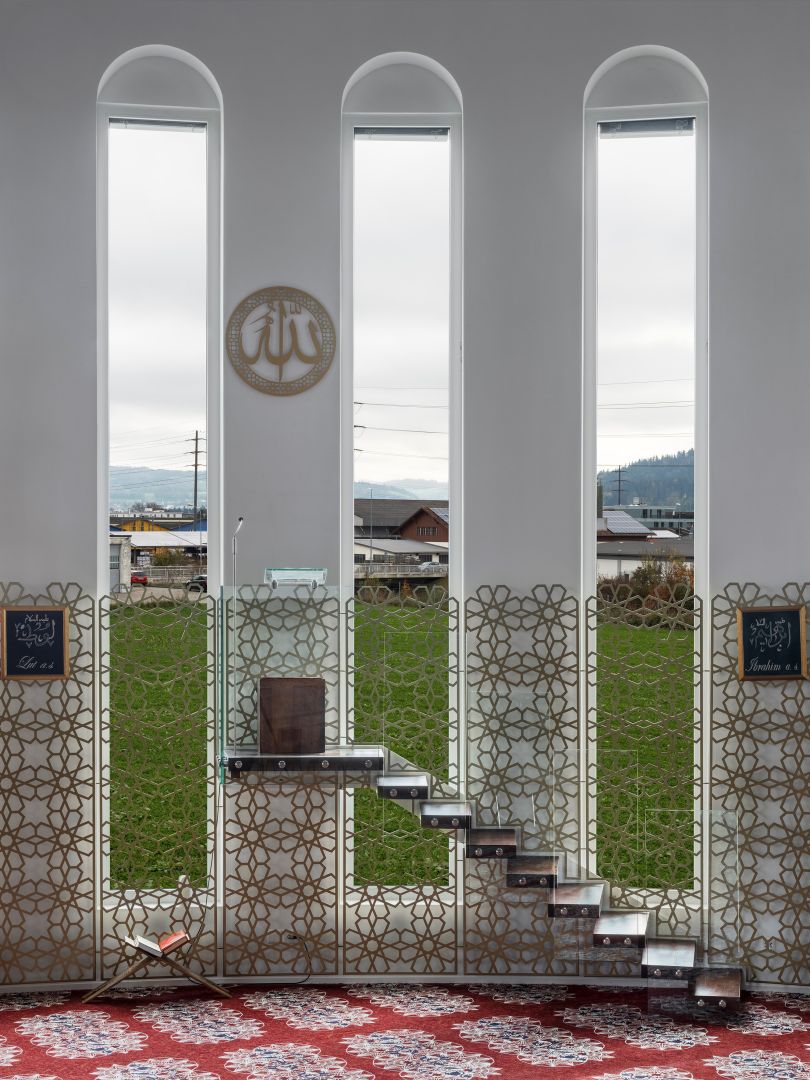 Marwan Bassiouni - New Swiss Views
Islamic architecture, with its use of domes, arches, and intricate geometric designs, has also influenced modernist architecture. The geometric patterns used in Islamic architecture have been used as a basis for modernist design, particularly in the work of the American architect Louis Kahn. Kahn was fascinated by the use of light and shadow in Islamic architecture, which he used to create spaces that were both intimate and expansive.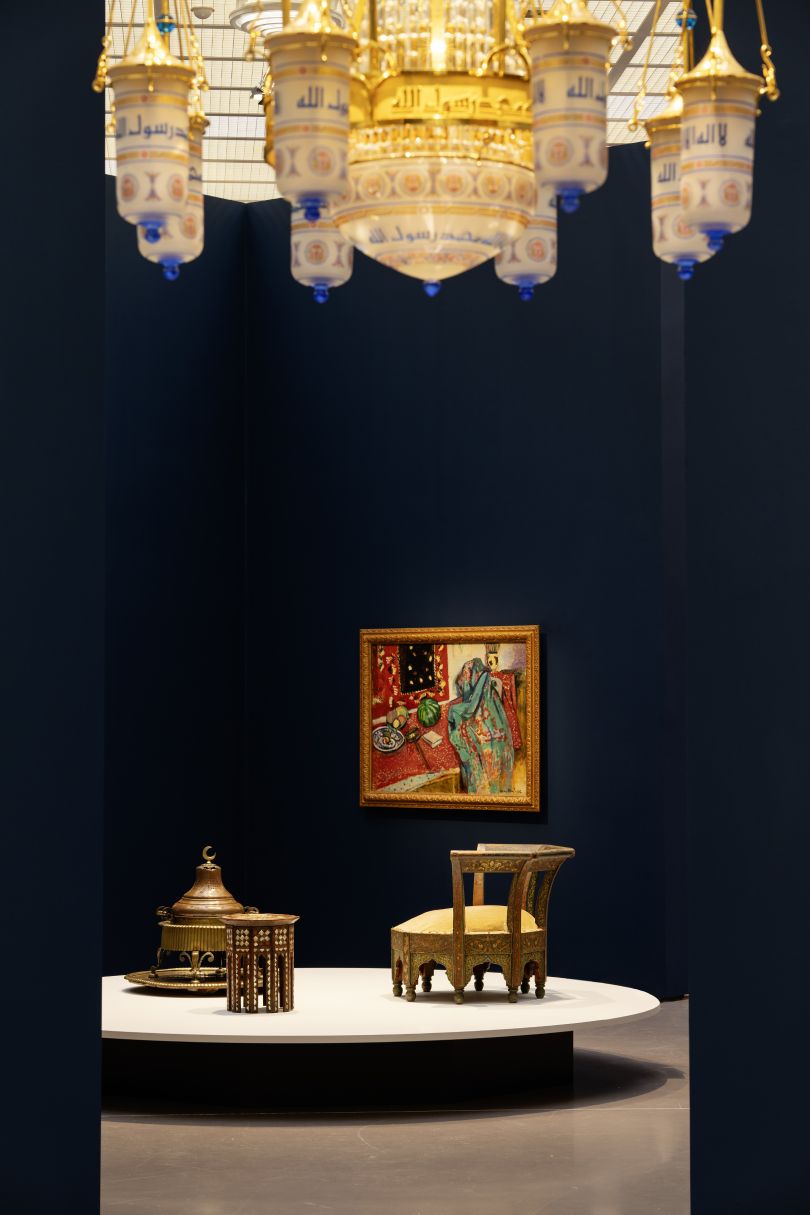 "Re-Orientations" explores these social developments through the lens of the following artists: Clara Laila Abid Alsstar, Hélène Adant, Anila Quayyum Agha, Nevin Aladağ, Baltensperger + Siepert, Muhammet Ali Baş, Marwan Bassiouni, Edmond Bénard, Henriette Browne, Carlo Bugatti, Théodore Deck, William De Morgan, Mariano Fortuny y Madrazo, Karl Gerstner, Jean-Léon Gérôme, Jaʿfar ibn Najaf ʿAli, Elisabeth Jerichau-Baumann, Wassily Kandinsky, Gülsün Karamustafa, Bouchra Khalili, Paul Klee, J. & L. Lobmeyr, Henri Matisse, Gabriele Münter, MuhammadʿAli Ashraf, Muhammad Jaʿfar, Muhammad Yusuf, Osman Hamdi Bey, Lotte Reiniger, Charles Claude Rudhardt, and Salah al-Din.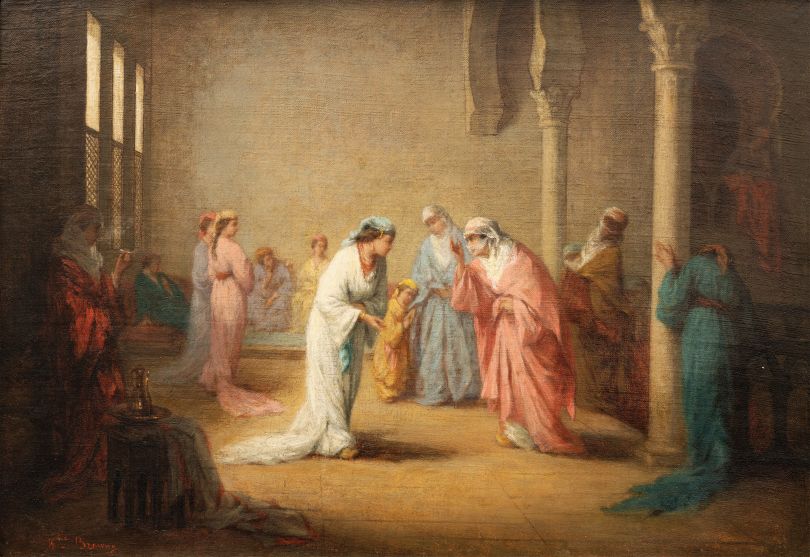 Henriette Browne - A Visit: A Harem Interior, 1861
The exhibition also features many artworks by lesser-known historical artists from Algeria, Egypt, India, Iran, Iraq, Morocco, Spain, Syria, Tunisia, Turkey, and Uzbekistan.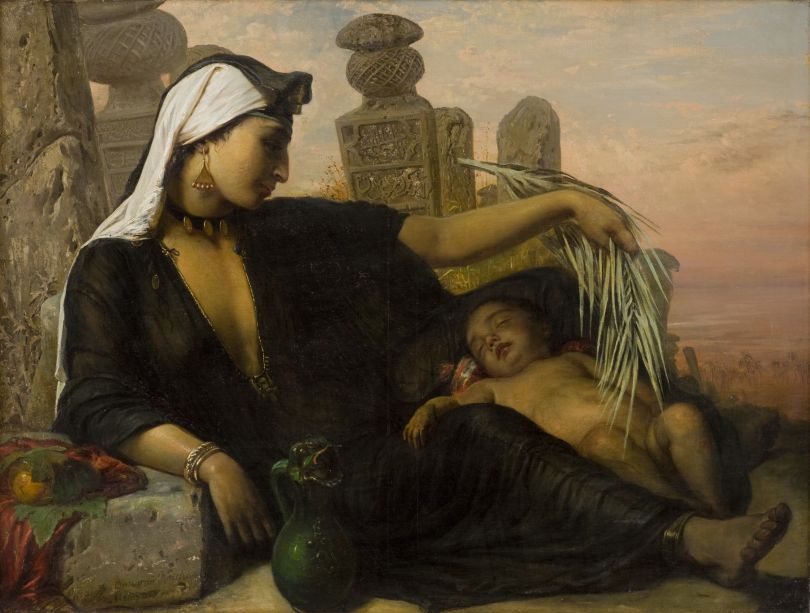 Elisabeth Jerichau-Baumann - An Egyptian Fellah Woman with her Baby, 1872
Until 16.07.2023
Kunsthaus Zürich, Heimplatz, 8001 Zürich
Tuesday, Friday – Sunday 10:00 – 18:00
Wednesday – Thursday 10:00 – 20:00

Entry: Adults - 18-23CHF, Free entry for Children under the age of 16
More Information


Images by Kunsthaus Zurich, all Images belong to their rightful owner.