The musicians participating in the Odessa Classics festival will not only surprise with their high skill, but also give unforgettable emotions, opening the musical Ukraine to Europe. In each of the programs there is a unique opportunity to see, hear and feel Ukraine, talented and unique.
One of the world's most famous and sought-after pianists, People's Artist of Ukraine, founder and president of the Odessa Classics festival Alexei Botvinov has prepared unique programs for the Swiss public. To surprise the listener with musical exclusives is his corporate identity.
Amid the ongoing war, Ukrainian musicians, together with their colleagues, will present Ukrainian high art to the world. Music is one of the best languages of diplomacy. Along with the world classics the European public will hear the works of modern Ukrainian composers. Ukraine will be revealed from a completely new facet, virtually unexplored to Europe.
The main programs of Odessa Classics 2023 will take place in other European countries. In spring concerts will take place in Estonia, and later on the programs will be played in Germany and Greece.
In Zurich the public will enjoy several programs: a joint concert of Alexey Botvinov and leading Polish violinist Janusz Wawrowski; the Swiss premiere of Alexey Botvinov's solo piano program; a performance by the young talents of Kiev - the pianists Roman and Alexander Fedurko, whose guests will be their Swiss colleagues Romy Umseld and Stefan Szypura. The music of contemporary Ukrainian composers Valentin Silvestrov, Miroslav Skoryk and Alemdar Karamanov will be performed on the Swiss stage for the first time.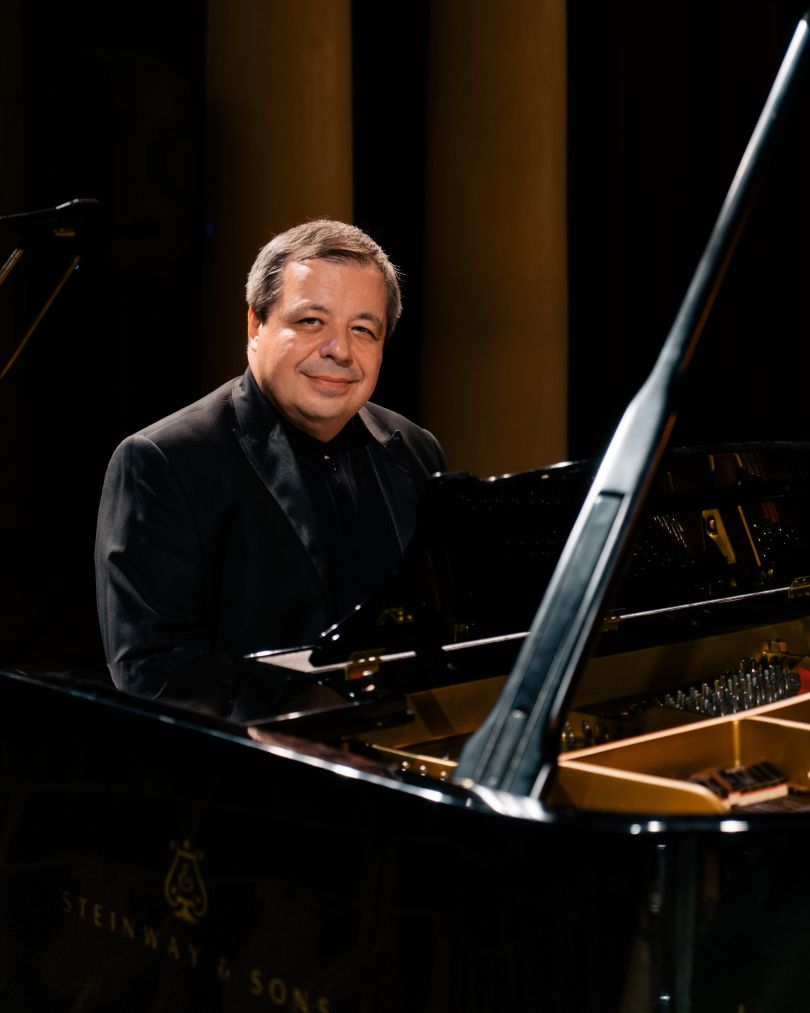 Alexey Botvinov
Alexey Botvinov is known far beyond the borders of his homeland. He has performed to great acclaim in over forty countries, both solo and with leading orchestras in major concert halls such as the Berlin Philharmonic, London's Wigmore Hall, Zurich's Tonhalle and other major halls in Europe and Asia.
Alexey Botvinov is rightly considered one of the world's finest performers of Rachmaninoff's music. He performed Johann Sebastian Bach's Goldberg Variations more than 300 times on stage. The pianist's extensive repertoire includes more than 30 piano and orchestra concerts. Alexey Botvinov was the first artist to record a CD on the legendary Deutsche Grammophon label since the Independence of Ukraine.
Despite many years of recognition abroad, Alexey Botvinov is a true Ukrainian patriot who makes great efforts to implement his ideas in Ukraine. In 2015 in his hometown Odessa he founded the International Festival of Classical Music Odessa Classics, which became a major cultural event both in Ukraine and Europe. Odessa Classics Link Every year the world's best musicians presented their performances to the Ukrainian public in Odessa.
However, due to Russian military aggression, the Odessa Classics festival was forced to change its geography. This year the main programs of the festival will be held in friendly European countries. This is a great opportunity for the European public to hear Ukraine, and for Ukrainians who were forced to leave their homeland, to touch their home, their culture.
As part of Swiss-Ukrainian cooperation, the first Odessa Classics concerts will take place in Zurich on February 16-20. On the eve of the performances, Alexey Botvinov announced the programs of Odessa Classics in Zurich. He told us why he prefers the music of modern Ukrainian composers to the classics and what inspires him in Switzerland.
- Alexey, tell us firsthand about the most important and precious things that will happen at Odessa Classics this year, starting from Zurich. And what's coming up this year?
Despite the war that unfortunately continues in Ukraine, we decided not to cancel our Odessa Classics festival. Europe welcomes us hospitably, so the festival's geography is constantly expanding. The European audience is close to our values, Ukrainian culture as a part of the European one, the skill of our musicians is highly appreciated.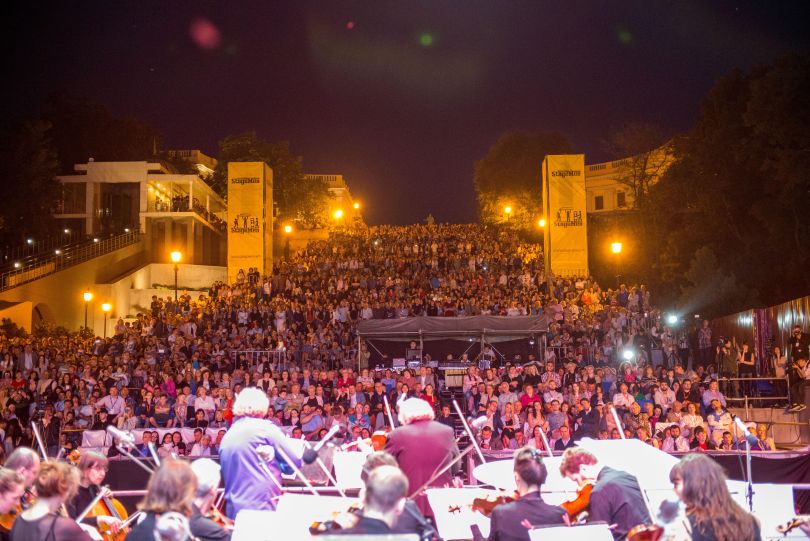 Odessa Classics festival, performed in Odessa
This year Odessa Classics begins in Zurich (Switzerland). In the spring there will be a continuation in Tallinn (Estonia) - a detailed period from May 25 to June 7. Last year we had four concerts in Tallinn, this year it will be much bigger and better. Later we plan to continue in Germany and Greece as we did last year, negotiations are underway.
- With you is your constant longtime friend and stage partner - the world-famous violin virtuoso Daniel Hope. What are your plans for this year?
It is not surprising that we are opening the current festival in Switzerland. Since 2016, my friend Daniel Hope has been the chief conductor of the Zurich Chamber Orchestra. With the arrival of Daniel Hope, the orchestra became known as one of the most modern and innovative classical orchestras in the world, going beyond the classics. In the pre-war period, the Zurich Chamber Orchestra came to Ukraine for the Odessa Classics Festival, and this major international cultural project was made possible thanks to the support of the Swiss Embassy in Ukraine.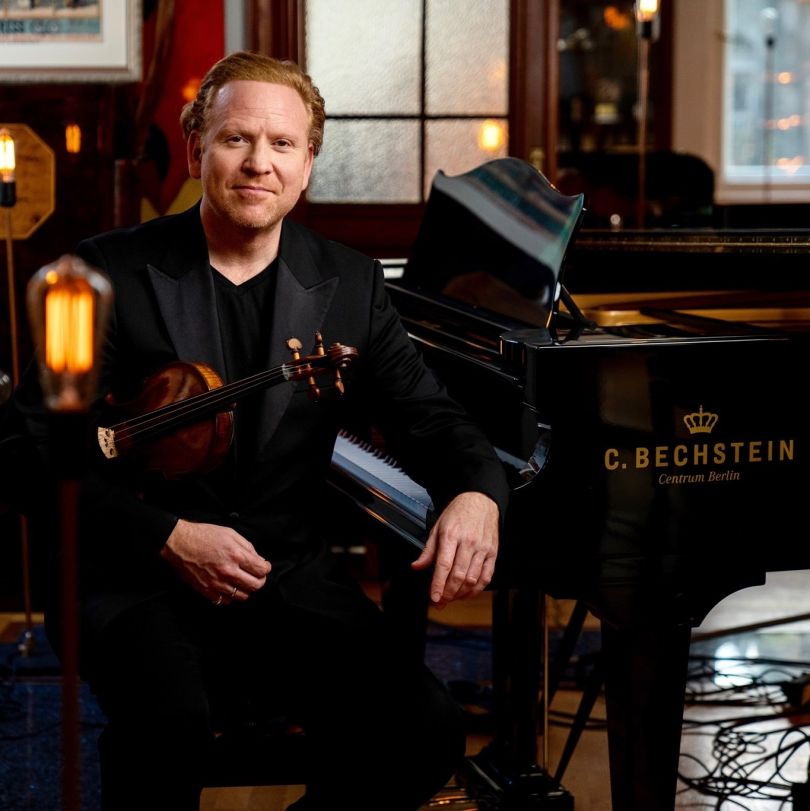 Daniel Hope
This year we are continuing our cooperation and Switzerland is hosting our festival. We will have three concerts in three locations: Tonhalle Zurich, St. Peter's Church in Zurich - a beautiful concert hall with the largest clock face in Europe, and Kunsthaus Zurich - an art museum.
On February 16, the festival will open with my concert with the leading Polish violinist Janusz Wawrowski, the only musician in the country to have played the Antonio Stradivari violin since 1685. The violin was purchased on the 100th anniversary of Poland's regained independence. It was named "Polonia".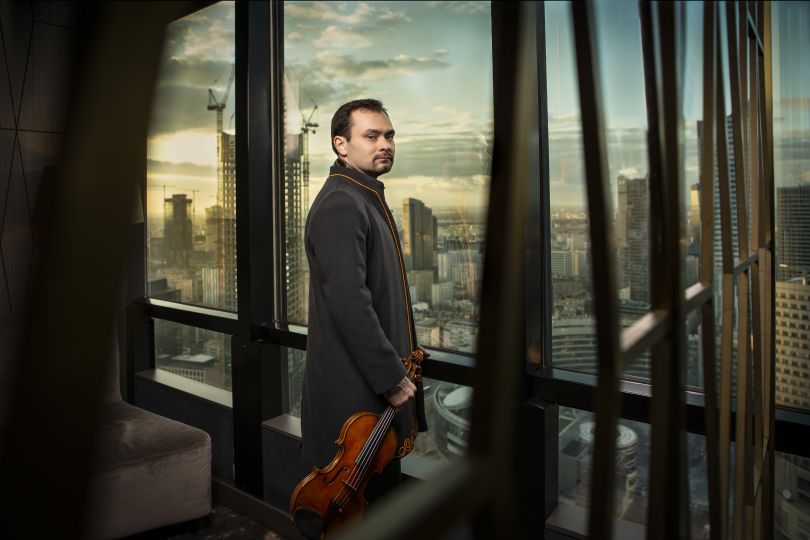 Janusz Wawrowski
Janusz Wawrowski is considered one of the greatest violinists of his generation. I consider him to be an absolutely brilliant interpreter whose career is just beginning to develop. Although he has already made several recordings with Warner Music (formerly EMI) as part of a multi-year artistic contract. This is really a top-level musician with whom we've started working, and I'm sure it will be long-term.
It is very important that Poles support Ukraine not only politically, but also culturally. Polish musical culture is close to Ukrainian, our musicians perform together on European stages. After a joint concert in Zurich, Janusz Wawrowski and I will perform in Warsaw, and there are other plans for the future. It is important that we have mutual support and very beneficial cooperation. Poland is developing very intensively in terms of music, it's great.
Our concert program includes European classics and music of Ukrainian composers - Valentin Silvestrov and Miroslav Skorik, as well as Polish music. This concert will be the opening of the festival.
On February 19, as part of Odessa Classics, a concert will take place in the Museum of Fine Arts in Zurich, where our absolutely brilliant pianists brothers Roman and Alexander Fedyurko will perform. Our festival cooperates with them for a long time, because at our first competition for young pianists named after Serafima Mogilevskaya in Odessa https://ru.odessaclassics.com/competition Roman Fedyurko won the Grand Prix. It was a sensation, his performance will be remembered by all of us. Then he played at the Potemkin Stairs Open Air.
Later it turned out that his younger brother is as talented. I believe that these two wonderful musicians are the pride of our culture. Now they live in Austria, but every month they win the Grand Prix of European competitions. This is something amazing! Last year they performed at two Odessa Classics concerts in Tallinn and in Bonn - both times it was a complete sensation. This year they will perform in Switzerland for the first time. I am very happy to present our young generation of Ukrainian musicians.
- It is a great opportunity to show our talented youth to Switzerland. And at the same time - a great opportunity for Fedyurko brothers to express themselves and make the European audience fall in love with them. It is valuable that the Odessa Classics Festival actively supports young Ukrainian violinists, pianists and musicians in general.
I consider it a very important mission to support young people and sometimes give them unique opportunities to prove themselves not only at children's competitions, but by participating in serious events and festivals. The main attraction of the concert in Zurich will be the Kyiv Fedyurko brothers, who are truly a unique phenomenon not only in Ukraine, but, I believe, in Europe as well. When two pianist brothers are so outstanding, it is sensational.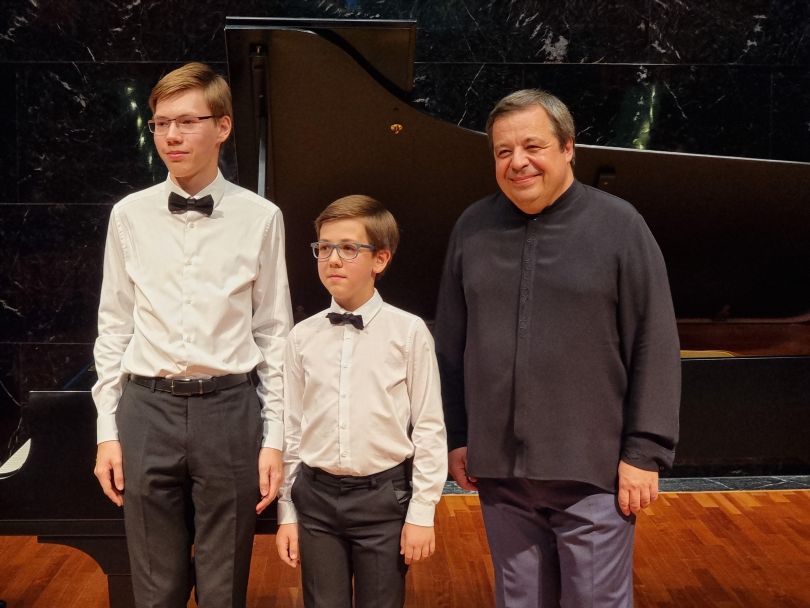 Alexey Botvinov and Fedurko brothers
Nevertheless, I really wanted to support the talented Swiss piano youth. That is why we invited our peers, the most prominent representatives of the modern Swiss piano school in Zurich, Romy Umseld and Stefan Szypura, to perform on the same stage with our Fedyurko brothers. I am very glad that there will be a joint concert as part of Odessa Classics in which both countries will be represented. I am sure that there will be new connections between the children and our piano schools - Ukrainian and Swiss. I think it's very important.
- Another interesting program awaits the audience in Zurich within the framework of Odessa Classics. As far as I know it will be a premiere. Why is it unique?
On February 20, I will give a solo concert at the Tonhalle Zurich, where, in addition to European classics, I will play music by Alemdar Karamanov, a Ukrainian composer of Crimean Tatar origin. This is his third piano concert "Ave Maria", I have made a version for solo piano. I think it's very interesting and noteworthy music. This is the first time I will perform it in this form. By the way, I will perform the same concert very soon - on February 26 in Warsaw with an orchestra. However, it is the piano version that will be performed in Zurich - I showed it to the author and he really liked it. So I think I have the right to present it.
We will start with three shows in Zurich. And we plan to expand.
- A wonderful program - new and diverse at the same time, and designed for different audiences. A great start to the season.
It will be a new program for Switzerland - and Janusz Wawrowski and our young talents, the Fedyurko brothers, will be performing for the first time. In Odessa, we always try to show something new to our Ukrainian audience, and we never miss.
- Now Ukraine is on the global agenda. And the goal of musical art is attracting attention, respect and revealing the values for which the Ukrainian people are fighting for. Of course Ukraine can, should and has to come out of the shadows. What do you think is important? What are you personally proud of as Ukrainian art?
We are really using this historical moment now as a unique opportunity to present Ukrainian culture to the world, when Ukraine has unprecedented support all over the world. I think we're doing quite well. Although there are always things that can be improved.
I'll start with what I've achieved in the last year - I think these things are very important. For example, together with Daniel Hope, we recorded a disc of music by Ukrainian composer Valentin Silvestrov on the world's most prestigious label, Deutsche Grammophon. It was the first time that a major disc of his work was released. I think this event is very important for Ukrainian culture. The recording went very well and got good reviews, so people are buying the CD. It is a great promotion for Ukraine.
In March, Daniel Hope and I recorded and released an electronic CD in literally two weeks. It included several works by Valentin Silvestrov, Jan Freidlin and I played the piano melody by Miroslav Skorik. It was this "Melody" by Skoryka that became an overwhelming success because it broke all records in all streams and was number one in sales all over the world. It was simply a breakthrough! Now it is played everywhere, it is our heritage.
For me personally it is important to represent contemporary Ukrainian music - Valentina Silvestrov, Alemdar Karamanov, Victoria Poleva. All these authors are in the mainstream, they are completely understandable for European and American listeners. They're all surprised: wow, we didn't know you had that. Now my colleagues and I are using this moment for promotion. Modern Ukrainian music, in my opinion, is more impressive than our classics.
It's great for the audience. We spread the message that Ukraine is a European country. For example, Alemdar Karamanov, a Ukrainian composer of Crimean Tatar origin, was a dissident whose music was actually banned in Soviet times, and only after Perestroika was it possible to perform his music. It was played in Ukraine, but it doesn't really exist in the world, and I'm trying to change that. "Ave Maria", the third concert, I consider absolutely brilliant - I play both solo versions and fragments of it.
- It is true now that Ukraine is successfully breaking stereotypes. It is important that Odessa is played at such a level in Europe. The European audience is very conservative, and Ukraine is perceived very well now. How do you manage to organize such wonderful festivals - large, dense and also tour? How many hours a day do you play music?
I play music four hours a day. But sometimes there is not enough time, especially when we are preparing for the festival. Of course my wife Elena helps me, without her support and help the festival would not be possible.
- Elena shares her life and creative path with you. What is the secret of your happy marriage?
Love and shared views. Besides, we are united by working together, both on the festival and on my projects. It helps us because we live alone. When you work on the festival, it is from morning to night, it is a constant common theme, we are constantly discussing everything together. It is clear that I have the last word on the music, the program. But the last word on promotion, managerial issues is Elena's. I trust her absolutely, but we discuss everything together.
We have a symbiosis. Although it was not originally planned - she was an engineer, she worked in a different field. She helped me a little bit once and then I saw that she was doing very well. In Odessa, she had a tremendous amount of work - she probably worked instead of ten. When I look at the number of people who work at serious festivals in Europe, I understand that Lena should have received eight salaries for her work.
Incidentally, the fact that one person at the highest level covers all the major management issues is one of the secrets of the success of the Odessa Classics Festival. And the most important thing is trust. Because when you are full of trust, you delegate many issues and do not double-check, everything goes faster.
We had a very quick transition of the festival from one weight category to another. The main basis for success, in addition to my ideas that my intuition suggests, is management. All artists notice the highest level of management at our festival in comparison with good festivals in Europe. As a musician, I know how it happens and how important it is to have more than average attention given to you. Then there is a desire and inspiration to play, and you want to come and leave feedback about the festival to your colleagues. This merit, of course, Lena.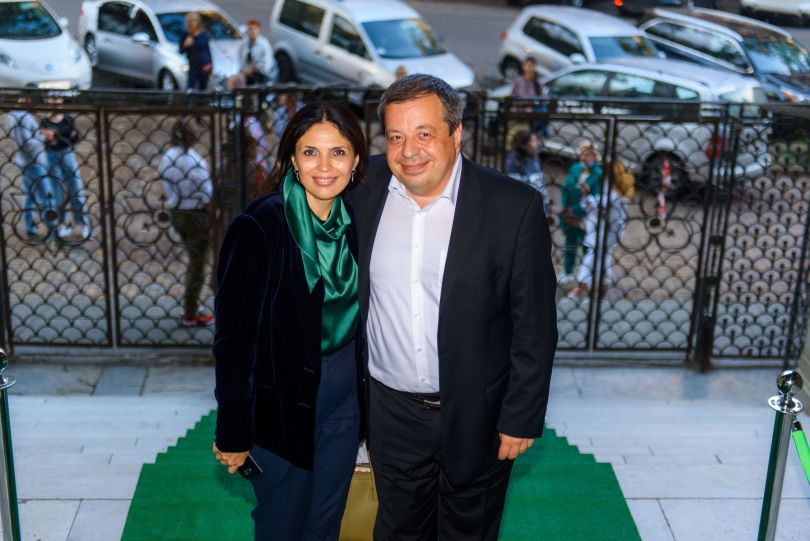 Alexei with his wife Elena, director of the festival
- Alexei, do you have time to go somewhere together? Where do you get your inspiration? What makes you happy together? Maybe theater, festivals, traveling? What unites you apart from creativity?
It used to be travel, but now it's a little more complicated. First of all, attending musical and artistic events pleases and inspires me. Recently we were in St. Gallen (Switzerland) at a joint concert of the local orchestra with the Lithuanian National Orchestra. We talked with the musicians, the management, had fun and discussed plans for the future. It's stimulating and inspiring.
Before I moved here, Switzerland was my favorite country, which inspired me with its nature: mountains, air, water. That helps a lot.
- What do you like to do in Switzerland for inspiration, for relaxation?
We really like the Zurich area, where the beauty of the lake is amazing. Also, the beauty of the mountains in the small resort town of Leukerbad (canton of Valais) in the southwest of Switzerland. This is a wonderful place, we have been there many times and plan to return. This famous alpine resort is known for its healing thermal springs. We spend several weeks here every year - resting, recuperating, recharging our batteries and finding inspiration.
IX International Music Festival Odessa Classics 2023
16 February, 19:30, St. Peter's Church, Zurich
Janusz Wawrowski (violin)
Alexei Botvinov (piano)
Program
Arvo Pärt Fratres for violin and piano
Valentin Silvestrov Melodies of the Moments - Cycle III, 3 pieces from: 22 Pieces in 7 Cycles for violin and piano (2005):
1st lullaby
2nd barcarole
3rd lullaby
Mieszyslav Karlowisz Serenade Op.2
Myroslav Skoryk Melody
Johannes Brahms Scherzo in C minor (from the "F.-A.-E." Sonata)
Cesar Franck Sonata for violin and piano in A major
February 19, 17:00, Kunsthaus, Zurich
Roman Fedyurko (piano)
Alexander Fedyurko (piano)
Guests: Romy Umseld and Stefan Szypura
Program
Alexander Fedyurko
Viktor Kosenko Poem "Desir" No.1, Op.11
Frédéric François Chopin Etude for piano No.6, Op.25
Robert Schumann "Traumes Confusion", "Why?", "Upswing" from the Fantasy Pieces Op.12
Ludwig van Beethoven Rondo alla ingharese quasi un capriccio for piano (G major), Op.129 also called "The Rage About the Lost Penny"
Roman Fedyurko
Viktor Kosenko Masurka No.1, Op.3
Levko Revutsky Two preludes, Op.7
Robert Schumann "Allegro" from "Faschingsschwank aus Wien" Op.26
Camille Saint-Saëns Etude en forme de valse No.6, Op.52
Camille Saint Saens "Etude en forme de valse" No.6, Op.52
Alfred Gruenfeld "Soiree de Vienne", concert paraphrase on Johann Strauss waltz motifs from "Fledermaus" and others
February 20, 19:30, Tonhalle, Zurich
Alexey Botvinov (piano)
Program
Robert Schumann "Arabesque" Op.18
Robert Schumann "Children's Scenes" Op.15
Sergei Rachmaninoff Piano Sonata No.2, Op. 36
Alemdar Karamanov "Ave Maria" - Piano Concerto N3, arrangement for piano solo by A.Botvinov (Swiss premiere)
This event was organised with the support of the Swiss Embassy in Ukraine, we thank the Embassy for the given information.