The event will be opened by the president of the Ukrainian Society in Switzerland, professor of Friborg University, Mr. Andriy Luzhnytskyi, and the ambassador of Ukraine in Switzerland, Mr. Artem Rybchenko.
For eight years in a row, the Ukrainian Society held such important meetings - filled with deep acceptance of this world tragedy, inviting local intellectuals to share these tragic pages of Ukrainian history.
"Everyone in the world knows about the Holocaust, but few knew about the Holodomor in Ukraine before. But these are systemic artificial genocides that took place in similar difficult times for Europe," says Mr. Pavlo Dlyaboga, responsible for the development of cultural projects of the Ukrainian Society and the artistic director of the requiem concert.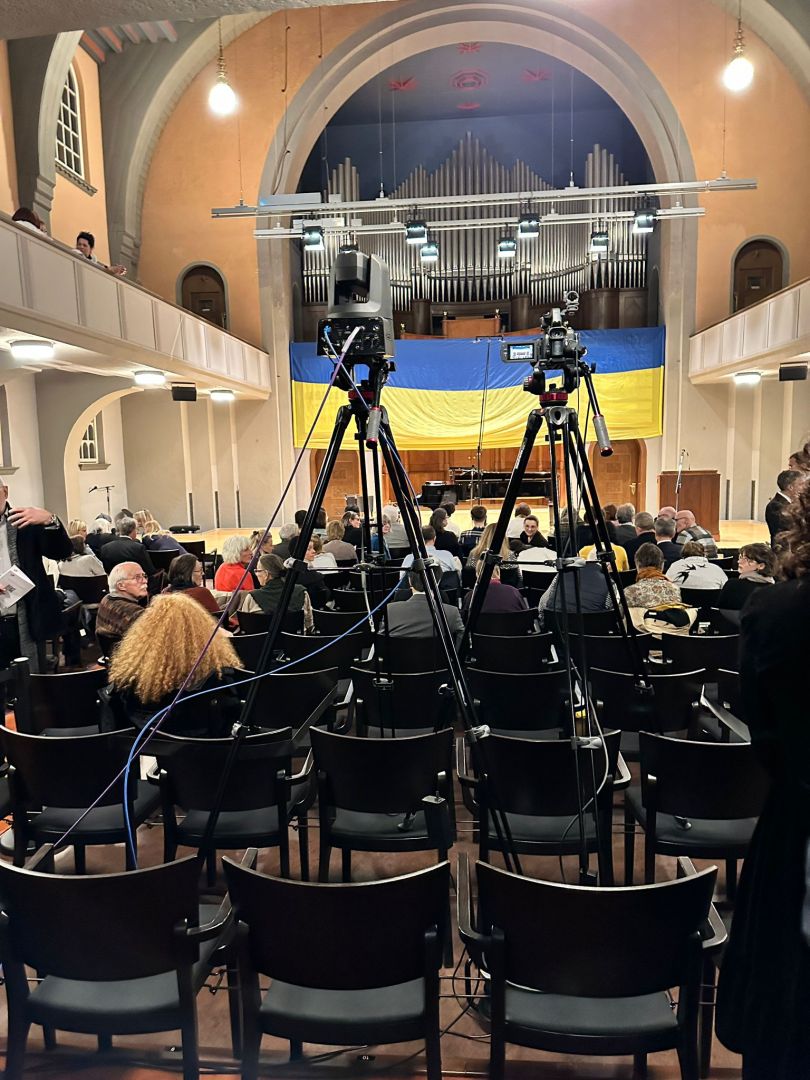 Mr. Andriy Luzhnytskyi, president of the Ukrainian Society in Switzerland:
"The Ukrainian Society in Switzerland was founded by Ukrainian intellectuals back in 1945 in university centers throughout Switzerland and worked for the benefit of Ukraine all this time.
After the war started in 2014, a new operational wave of Ukrainians revitalized the association's activities.
For the last eight years, annual concerts have been held - requiems in memory of the 1932-33 Ukrainian Holodomor victims to draw the Swiss attention to this terrible tragedy, and now to show existing parallels that were 90 years ago and that we see today.
Music is a language that is understandable to everyone, music conveys the deep meanings and cultural codes of our nation and was chosen by us as an opportunity of communication at the concert.
Today, we are very proud of the fact that Ukrainian culture is represented on stage by Ukrainian musicians who have been living in Switzerland for a long time as well as by newly created choral ensembles with the participation of Ukrainian refugees who were forced to leave their country."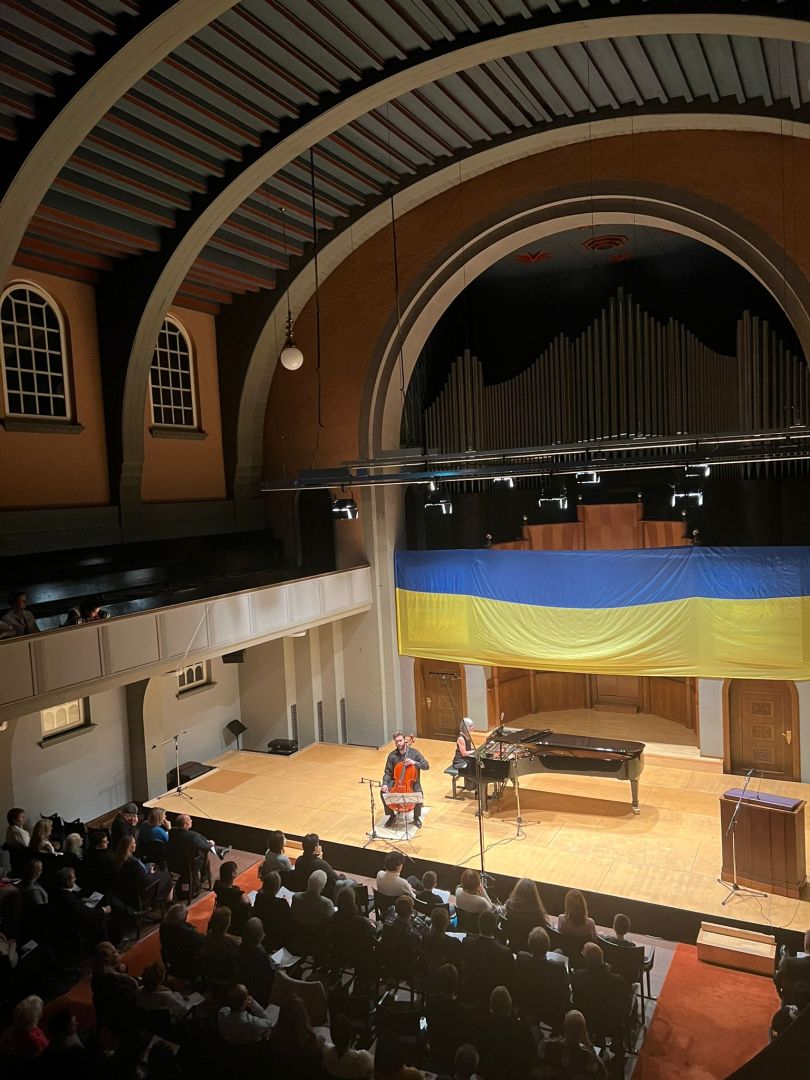 Mr. Artem Rybchenko, the Ambassador of Ukraine in Switzerland (2018—2022):
"We are very grateful to Switzerland for their support not only in the matter of cultural diplomacy, as the so-called soft power, where Ukraine manifests itself as a democratic and deeply cultural country.
Today we are talking about the Holodomor. This is a painful and tragic page in our history, and Mr. President Volodymyr Zelenskyi has shown initiative all over the world, and especially on the African continent, to sharply declare the possible repetition of this tragedy."
The concert program featured the music of Ukrainian classics D. Bortnynsyi, M. Lysenko, J. Stepovyi, O. Bilash, M. Skoryk, N. Nyshankivsky, A. Kos-Anatolsky, L. Revutsky, M. Kolessa
Among the guests of the event are representatives of diplomatic Ukrainian and Swiss institutions, Ukrainian immigrants and Swiss guests.