The day the war began, she was planning the first dress rehearsal of a new modern Ukrainian opera in Odesa - I emphasize the word "new", meaning the creation of everything from scratch - from the idea of the libretto, music and complete scenography. But on February 24, an explosion occurred in Kyiv at 4 a.m., again and again. Some other director started shooting a film based on his own script.
Day one. Odesa — Kyiv. Kyiv is unknown.
Very early in the morning. Explosions in Kyiv. Very scary.
I jump into the car and urgently return to my native Kyiv to visit my old parents. What can be packed in an hour?
Huge traffic jams, it is almost impossible to leave Kyiv, the distance you used to spend 15 minutes on, you cover in 6 hours. Fuel is running out, traffic again. Panic. So the war began.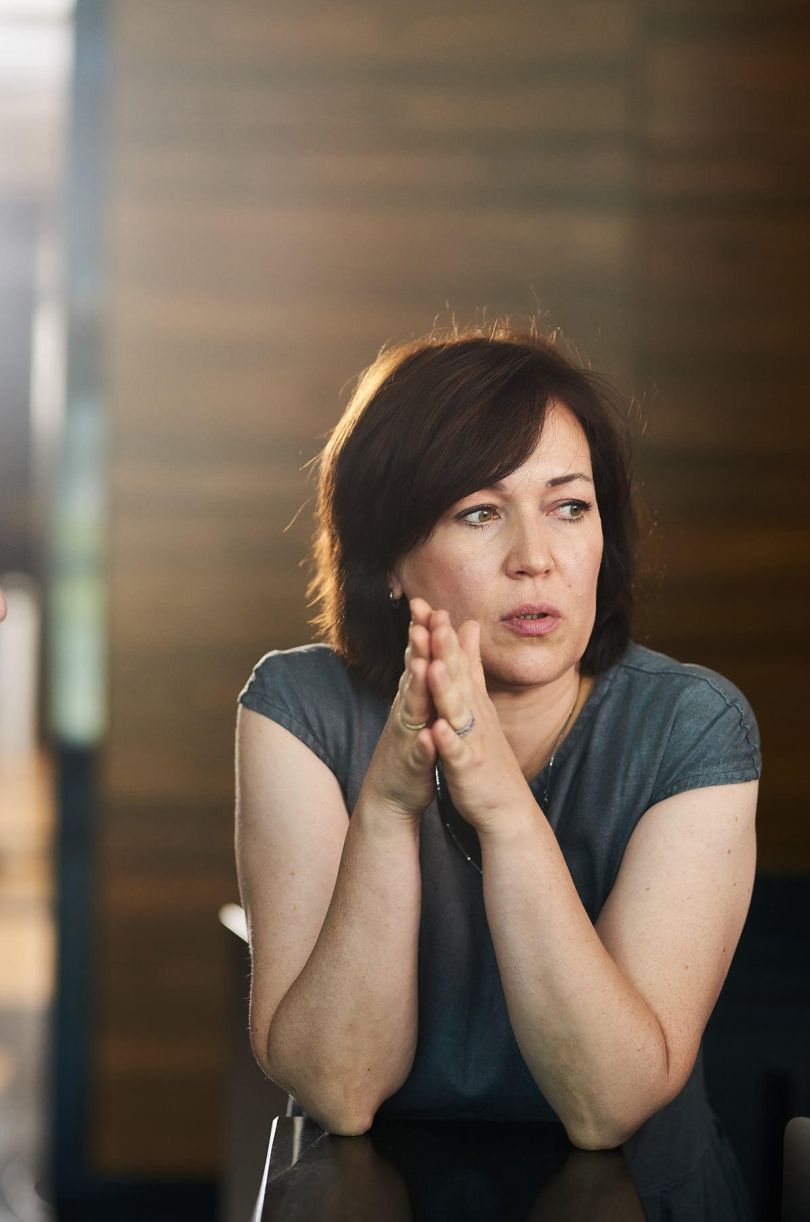 Day four. Border.
I got some sleep in a roadside hotel, read the latest news. Thoughts about staying somewhere for a couple of days and turning back instantly vanished — you have to go on. I see a photo of the Odesa Opera House - the heart of Odesa, the Odesa Eiffel Tower - covered in protective sandbags and anti-tank barriers. Tears and revolution of consciousness.
In the theater group-chat, I saw a video of how male soloists fill sandbags to cover all the city's monuments and, in the cold February air near the sea, break their voices singing opera arias mixed with hymns and folk songs. My boys. Tears again.
The heart is torn apart, the conscience is tormented - the family must be evacuated, but one wants to stay there.
Day ten. Coincidentally, my destiny is Switzerland.
15 years ago, when all the videos of the world's opera houses became completely available, I accidentally fell in love with the Lausanne Opera House, it is special to me. I am going there at the invitation of an old friend.
Behind the train window is Geneva, the lake, the stop is Sion. Why am I here, in Valais - I ask my Fate, now I will live here?
Feeling as if you are in a hollow, as if in a baby's cradle, you are hugged tightly and you feel good, completely safe.
Most of my friends are in a continuous dialogue with themselves: not to anger God and thank that you are safe, but on the other hand - "there" are young, talented artists who take risks and die. Then there is only one way out: do what you can to the best of your ability - my mission is to speak, tell, sing about Ukraine, which many did not know, did not experience. Ukraine is now a shield between global evil and the rest of the normal world.
Most of my friends are scattered around the world, as if by a centrifuge, but I feel that this is all for something - that we are like emissaries, messengers who decode a new reality, where the war is live, but still does not end, where everyone sees suffering and abuse, but the war continues anyway.
Telling about the war does not work, the laws of international organizations do not work, or are very delayed.
What is needed for this is to offer a new formula, hope.
Maybe we, the Ukrainians, should do it ourselves? Not only to survive, to win, but also to offer the world new contents of survival, a new formula for what to live for and how not to repeat the war again. How is it possible to mass kill people now, why do people kill people?
No idea justifies the mass extermination of people, not a single one.
Russians who are oppressed, encapsulated by propaganda are afraid of an attack, but this is a lie, it is necessary to get this infection out of their heads, a fence is not an option, murders are not a solution, how to heal this festering wound of consciousness, extinguish the hearth of evil?
Switzerland seems similar to Ukraine. 26 different cantons, 26 regions, there are mountains, agricultural and industrial parts, a rich ethnic group that makes everything "tasty" - it is different and united at the same time. I am trying to understand what helps all such different Swiss to stay together?
I have to learn it here. Ukraine was easily torn to pieces in Soviet times as well - the Federal Security Service of the USSR had 26 special departments by the number of regions in which people were paid to clean up the history and culture of Ukraine in order to turn Ukrainians into Russians. It's time to wake up and remember something very important, your superpower, to understand exactly what and why you wanted to destroy it - remember, understand and tell the world about it. How exactly? Art.
Valais — Odesa. New Ukrainian opera "Kateryna".
Opera is the hallmark of every country's culture. In the opera, all artistic competences must be at a high level — where it is long, it is expensive, it is important. Old, time-tested, popular ones are usually played. Rethinking one's artistic and cultural past to create a modern, eventful one, taking into account the request of the modern viewer, is an ambitious goal.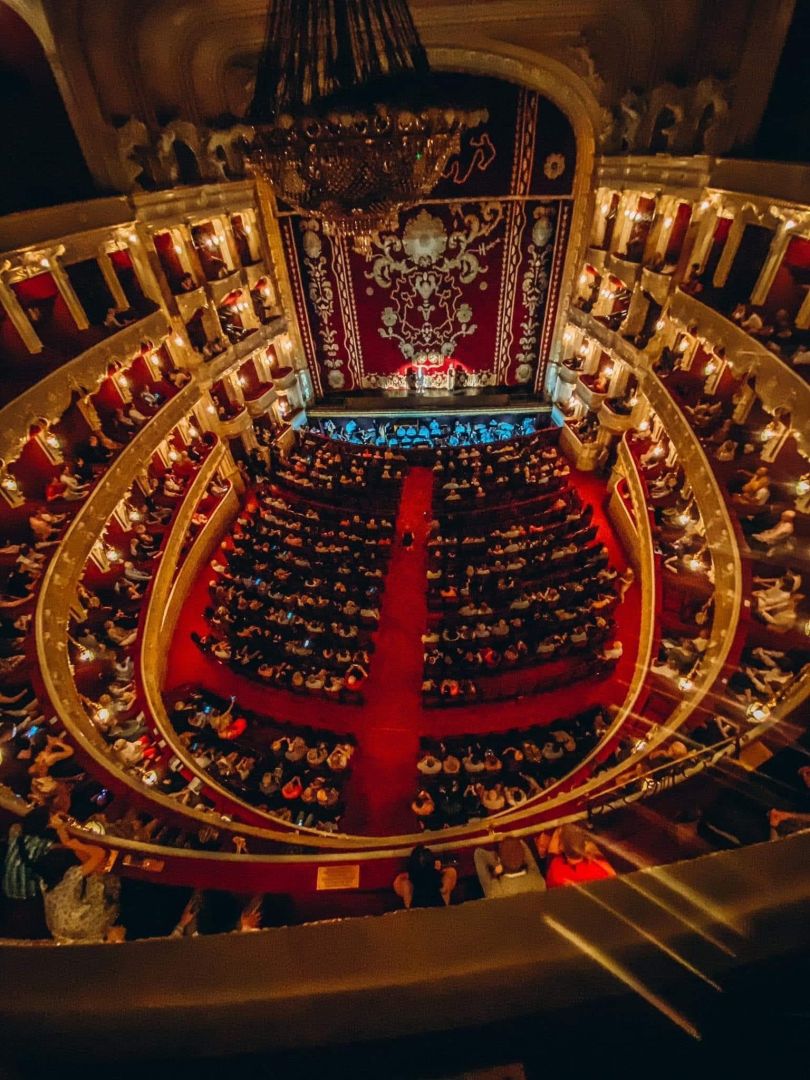 The plot of the "Kateryna" opera is based on Taras Shevchenko's poem, which is about a woman who met her love, believed in him, did the most valuable thing a woman can do - give birth to a child, but was hurt by her husband and died. The poem is tragic. The husband is a military man, a Muscovite, Kateryna is from Ukraine, a young woman, from a young country. But in the new reinterpretation Kateryna is not only a victim, she is a heroine who was faithful to the end to that man and to herself. We feel the tragedy, but also pride in her choice, her honesty, identifying herself as a nation with this woman. This cultural code, this power of a woman's choice brings to the world an understanding of the essence, character of the Ukrainian nation through the power of art.
It is so difficult not to remember dozens of stories during the creation of this opera during the war, stories of courageous soloists who break out of the front for rehearsals, almost 400 costumes for the choir, the fabrics for which were taken from the theater's costume workshop in Kharkiv to Odesa under shelling, the opera house bomb shelter, continued singing during the sirens. But how can you continue to make art when the bombs are falling, you ask? Only so, stitched with these national cultural codes of courage and indomitability, with a love for life that still wins.