Poke Bowl, Obolonsky avenue, 26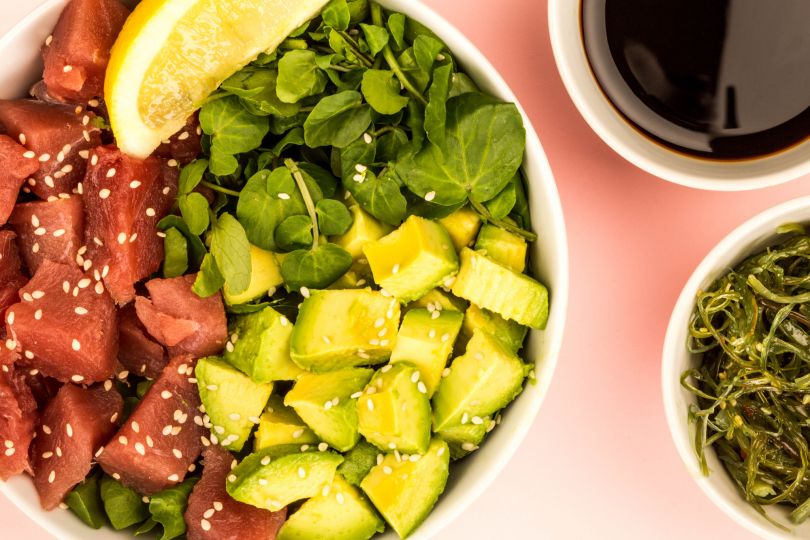 If you live or visit Obolon and at the same time love Hawaiian poke and bowls, you should definitely visit this place. The restaurant is created on the principle of monoformat. Here you will not be offered anything except poke and bowls, but these dishes here are the best in the city. You can add vegetables, meat, scrambled eggs, fish or seafood to rice or noodles at the base of the dish. Prices for one bowl start from 48 UAH.
Zmist, Leonida Pervomaiskogo St., 7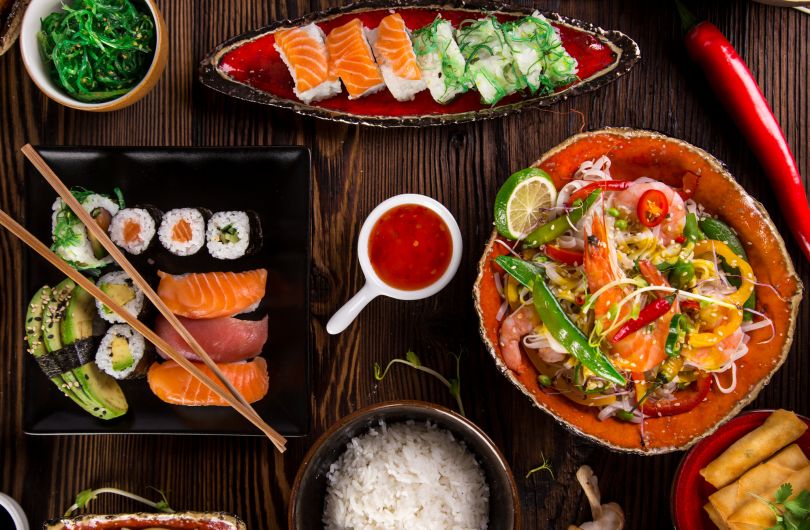 Despite the Ukrainian name ("zmist" means "content" in Ukrainian), the restaurant offers Asian cuisine in all its diversity – from popular hits to author's interpretations. Here you can taste Vietnamese soup fo bo, Thai soup tom yam, Japanese ramen, rolls, salads, wok noodles, cocktails with an Asian flavor and desserts. In addition, you can order a hookah.
"100 years ahead", Volodymyrska St., 4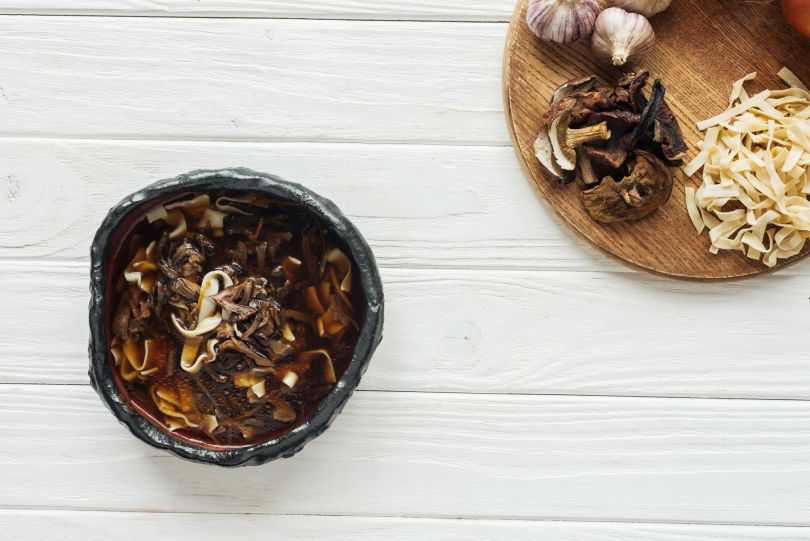 Ukrainian cuisine is much more diverse than you might think. This restaurant is the best proof of that. Famous Kyiv chef Yevgeny Klopotenko set a goal to acquaint visitors with the national cuisine of 100 years ago. Moreover, he not only revived ancient recipes, but also interpreted them, turning ordinary dishes into something unexpected and unusual. This is not only one of the best places to eat in Kyiv, but also the opportunity to expand your understanding of Ukrainian culture.
Adelle, Velyka Vasylkivska St., 29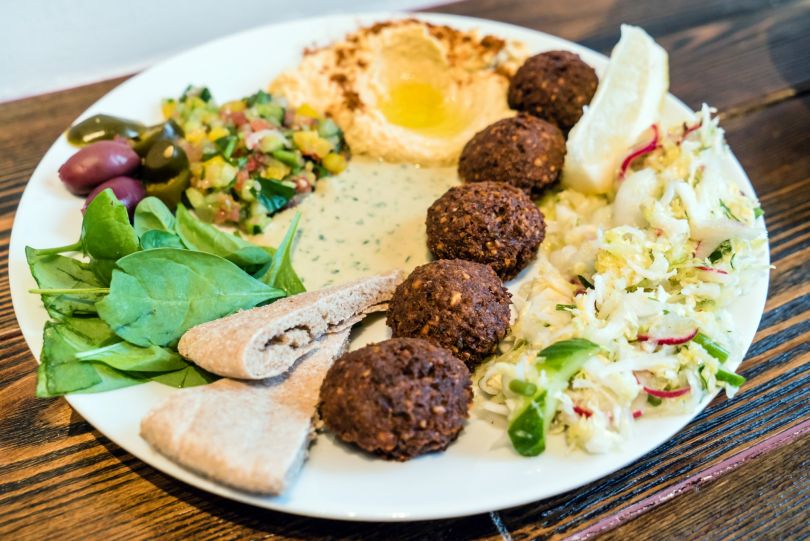 The main theme of the menu is the cuisine of Israel and the Mediterranean countries. In the interior designers tried to reflect the atmosphere of Tel Aviv. The bar list is created with an emphasis on natural flavors without the use of factory-made syrups. Among other dishes you can order such authentic Israel delicacies as kebab with hummus, shakshuka with baked pepper, croissants with calf brains, sabyh and much more.
EASY, Tarasa Shevchenka blvd, 8b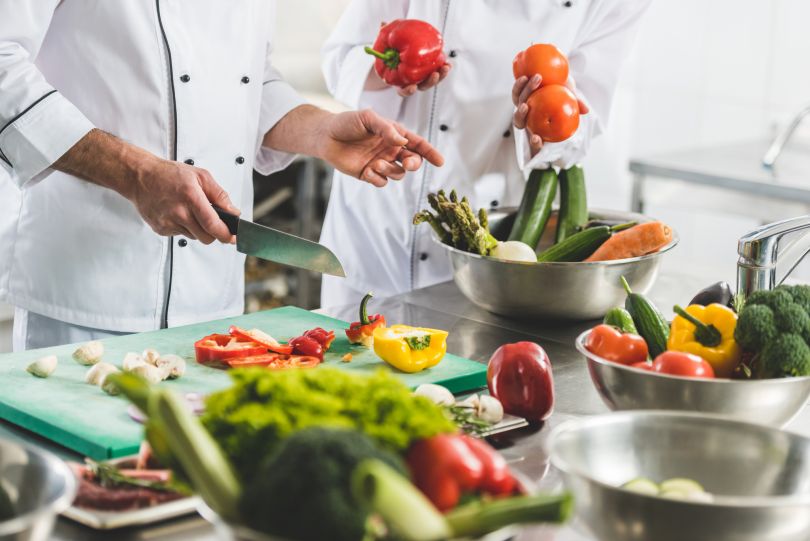 This is the second EASY restaurant in the capital. One of its peculiarities is rather outrageous interior. The walls were painted with the famous Kyiv muralier Vitaly Gidevan. The drawings abound with interesting characters and phrases like "Single people often online", "You were born an original! Do not die a copy". The menu also deserves attention. In addition to the main dishes, appetizers and salads, here you can choose from 30 types of tea.
KAMA Unique Asia, Sagaydachnogo St., 15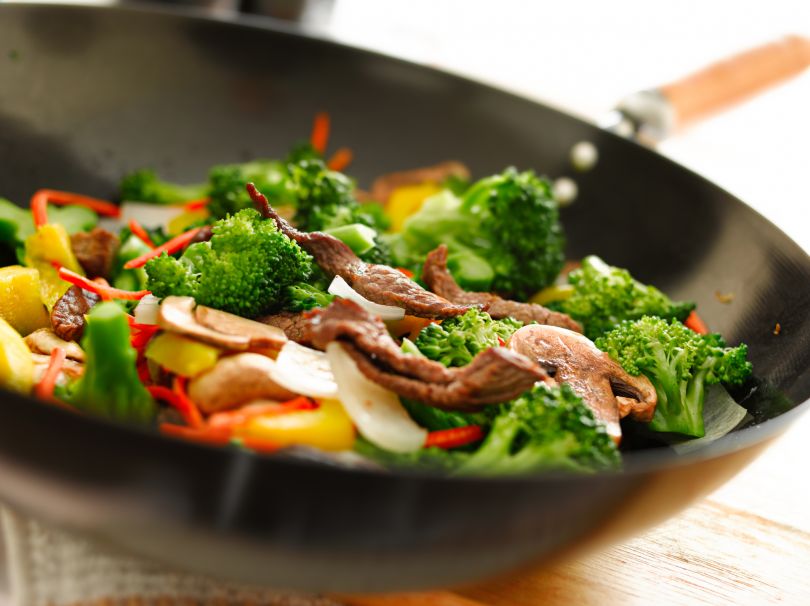 A new restaurant of pan-Asian cuisine has been opened on the seventh floor of the Riviera House hotel overlooking the Dnipro and the Podil. The main accents of the interior are the mirrored ceiling above the bar, the play of light and the dominant of natural materials. In the menu you can find dishes of Pan-Asian cuisine with spectacular presentation. KAMA cocktail card is created on the basis of traditional drinks and specialties of Asia – sake, soju, coconut milk and spices.