Pyrohiv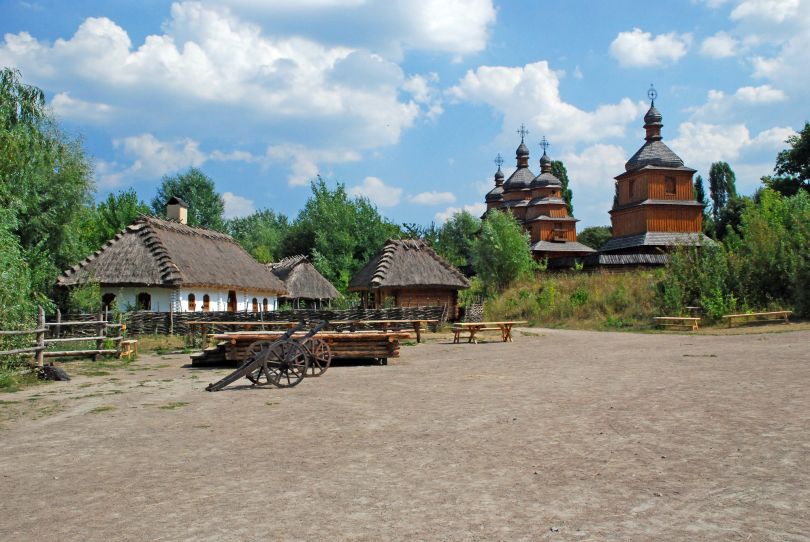 If you want to relax in Kyiv on the landscape and at the same time plunge into the atmosphere of the Ukrainian past – go to Pyrohiv. This is a large open-air ethnographic museum, in which you will see various buildings of the past centuries: windmills, churches, residential buildings. In fact, they are not an imitation, all these objects existed in reality and were brought here from all over the country. The territory of the museum is equipped with picnic areas with a stunning view of ancient Ukraine.
How to get there:
from metro station "Lybidska" - trolleybus № 11
from metro station "Akademmistechko" - Minibus № 576
from metro station "Lukyanivska" - Minibus № 496
Pushcha-Vodytsia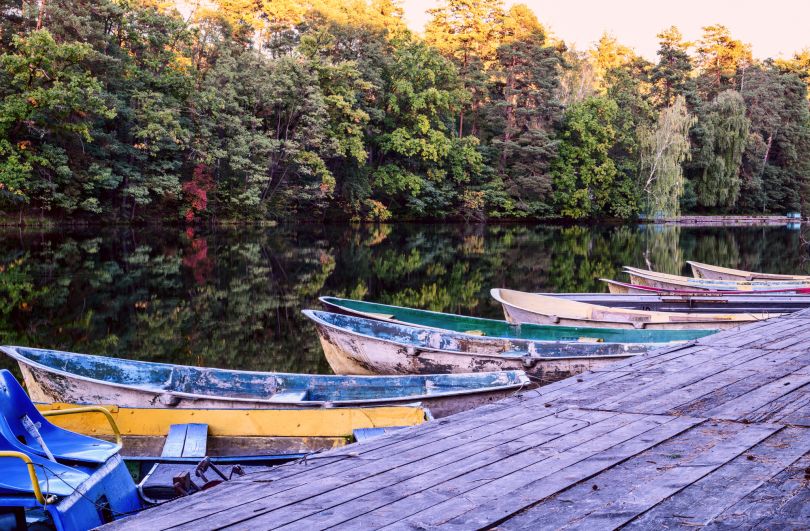 This is one of the most beautiful places to visit in Kyiv. It is located in the forest on the outskirts of Obolon district. Traditionally, various recreational facilities were located here. Indeed, this is the perfect place to relax and gain strength. You will see charming forest landscapes, picturesque lakes with bridges and funny buildings. Kyivans rest both in picnic areas and right in the meadows. You can go there by car or bus, but the best way to get to Pushcha-Vodytsia is to take tram №12 that goes straight through the forest. You can take it either on Kontraktova Ploscha or on Shevchenko square which is much closer to Puscha.
The Arboretum Oleksandriya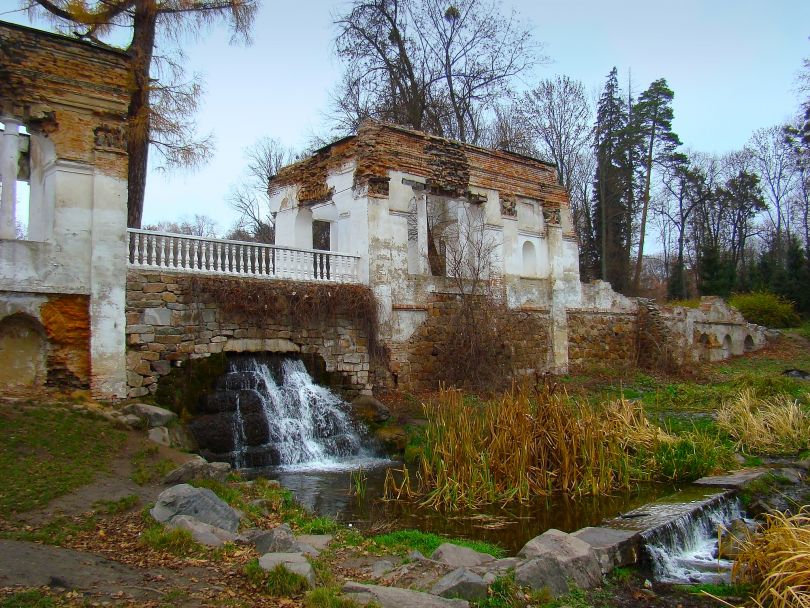 This park is the largest in the country and one of the biggest in Eastern Europe. It is located in the city of Bila Tserkva in the Kyiv region. The park was founded at the end of the 18th century and is still considered the most beautiful example of a romantic style. Here you will see stunning majestic trees, sometimes of fantastic size, picturesque lakes, a little river, vast glades to rest on and beautiful ancient constructions: colonnades, arbors and bridges.
How to get there:
From Kiev, in the direction of Odessa and Uman, minibuses to Bila Tserkva run every 15-30 minutes.
Park Kyyivsʹka Rusʹ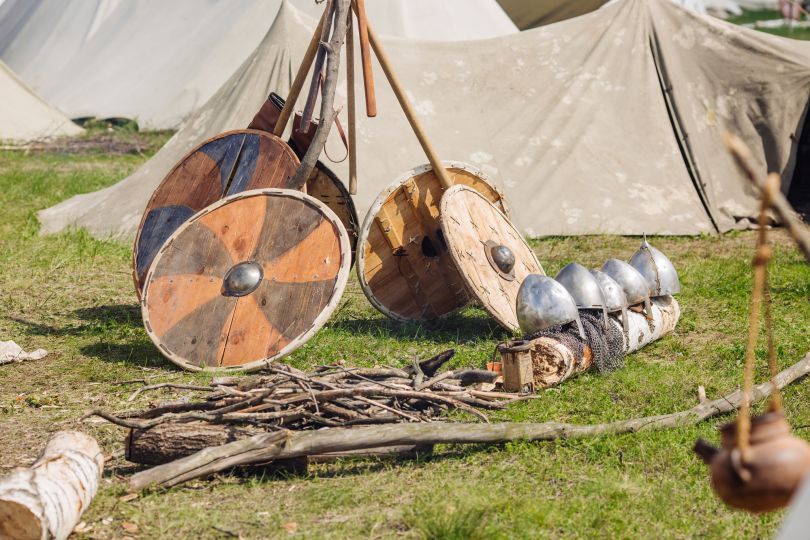 This historic park is located 34 kilometers from Kyiv, in the village of Kopachiv. As in the case of Pyrohiv, here you seem to fall into the past. In the park you can not only get acquainted with the ancient Ukrainian architecture, relax on the meadow and try local dishes and drinks, but also participate in traditional games and fun. In addition, you will be offered excursions, horseback riding and a master class in archery.
Ticket price:
Adult ticket: 100 UAH
Children's ticket: 60 UAH
On holidays, the price is higher up to 250 UAH
How to get there:
The bus to Kopachiv leaves daily at 09:45 and 18:20 from the Vydubychi bus station.
Vytachiv

If you like a quiet rest, go to the village of Vytachiv. Here, even on weekends, you will not see crowds of tourists. Instead, you will see landscapes of amazing beauty, stunning views of the Dnipro River and dilapidated residential buildings, which seem as if they stuck in time. Since this place is not so popular among tourists, the infrastructure here is rather pure. Going there, take snacks with you.
How to get there:
The bus to Vytachiv leaves from the Vydubychi bus station at 7.15 (except Sunday), 8.30 (except Sunday), 10.40, 14.20, 16.30, 17.40 (except Saturday and Sunday), 19.20.