Thanks to the efforts of the Ukrainian diaspora, Ukrainian teachers who found refuge in the country, and later, the financial support of the Canton of Geneva and voluntary contributions from parents, the school was successfully organized.
The "Ukrainian Women in Switzerland" association also organizes cultural and educational events for the Ukrainian community in French-speaking Switzerland. It is an associate member of the World Federation of Ukrainian Women's Organizations and represents it at the United Nations in Geneva in the field of human rights protection.
Our subject today is the establishment, development, and contribution of the Ukrainian School in Geneva to preserve national identity.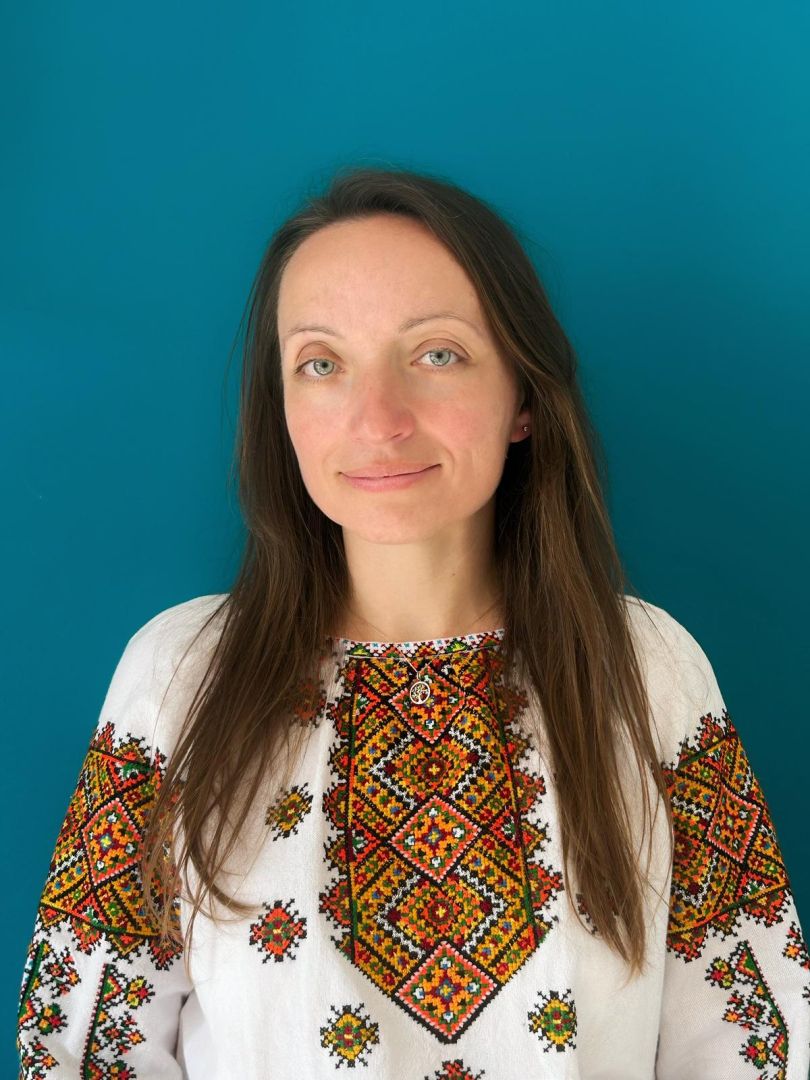 Lesya Nikolayeva, President of the Association "Ukrainian Women in Switzerland", coordinator of the Ukrainian school in Geneva

Ukrainian women in Switzerland - guardians of national traditions even abroad
In 2019, a group of Ukrainian women initiated the creation of the "Ukrainian Women in Switzerland" association to organize small cultural events in the French-speaking part of the country, specifically in Geneva, Lausanne, and Nyon. The main goal was to bring together the Ukrainian diaspora for joint evenings, exchange of knowledge, celebration of national holidays, and simply to communicate. Special attention was paid to children, as many of them were already born in Switzerland, so it was especially important to show and tell them more about Ukrainian history and culture. Starting in 2019, Ukrainians have had their national platform where they prepare national dishes, organize evening events, sing carols, and tell children about Ukrainian traditions and holidays.
Everything changed dramatically in 2022, as the war affected the tone, frequency, and mood of our meetings, as well as the number of Ukrainians in Switzerland," says Lesya Nikolayeva, the head of the "Ukrainian Women in Switzerland" association.
If our events were previously more oriented towards the Ukrainian diaspora, after the start of the war we began to invite more Ukrainians who were forced to come to Switzerland.
And very quickly we felt the need for such meetings, especially when people unexpectedly come to a country where they do not know the culture, language, customs, or local regulations. That is, as a diaspora, we wanted to share the experience we have gained over the past ten years to create more comfortable conditions for people and give direction for finding the necessary information. Initially, there were many logistical questions, so the deputy head of the association, Kateryna Dashevska, created a list of links to local documents and information resources that would be useful for Ukrainians," Lesya Nikolayeva concludes.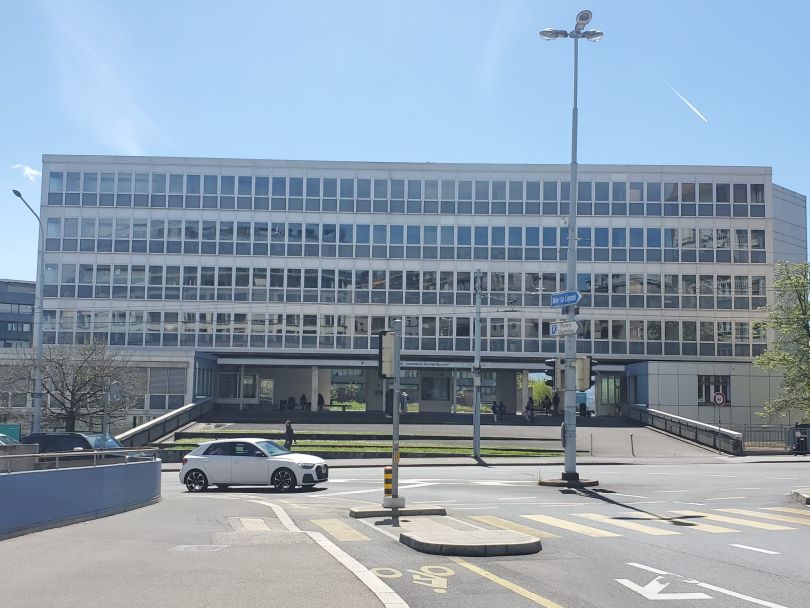 École de Commerce Nicolas-Bouvier has provided 7 classrooms for the Ukrainian school in Geneva

The birth of Ukrainian education in Switzerland
Parallel to this aid, an extremely important initiative arose - the creation of a Ukrainian school in Geneva. It should be noted that throughout the entire existence of the Ukrainian diaspora in Switzerland, there has never been a national school in the canton of Geneva, and Ukrainian language lessons have not been held. And this fact pushed us even more to create our Ukrainian school. Thus, the institution was initiated spontaneously, without support or financial assistance. Priests of the Ukrainian Greek Catholic Church helped with the premises in Geneva.
"Father Sviatoslav Horetskyi helped us a lot with the first premises" recalls Lesya Nikolayeva. "This is extremely important because it is known how difficult it is to obtain premises, especially free of charge, in such a commercial city as Geneva. Representatives of the church responded immediately to our request. This made it possible to quickly move from the idea to the organization of the actual learning process. In the beginning, it was difficult. We had only one common room, tables were placed in corners so that we could teach several groups of children simultaneously. This was certainly inconvenient for the teachers, as they did not have separate rooms and interfered with each other. But no one paid attention to this, there was a very good atmosphere for three hours while the children were learning."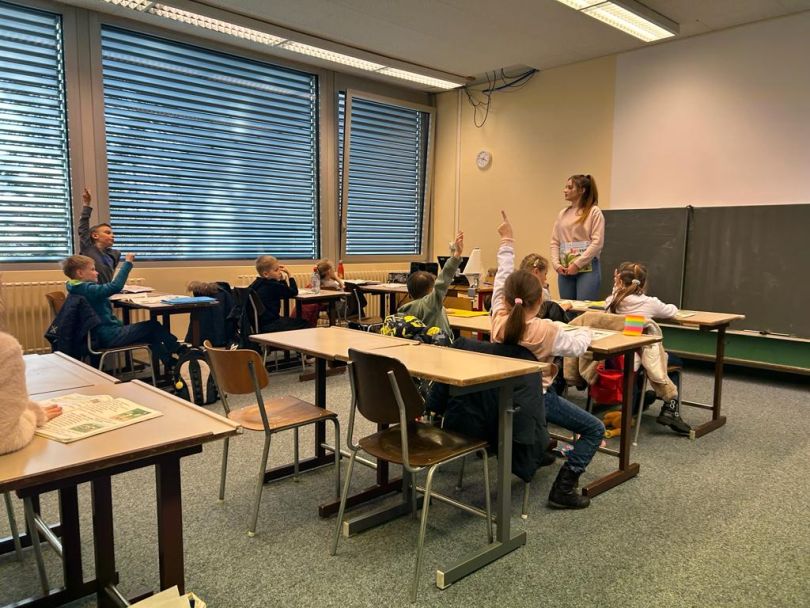 Ukrainian literature class in the Ukrainian School in Geneva

A center of Ukrainian identity
Over time, representatives of the Ukrainian school reached an agreement with the canton of Geneva for support. From September 2022, Ukrainians were allocated seven classrooms in a local Swiss school, which helped increase the number of students. Currently, three hundred children attend the school, taught by fifteen professional Ukrainian teachers with S status in Switzerland. Among the school's teachers are writer Oles Ilchenko, who captivates children with his stories, and children's writer Oksana Krotiuk, whose books are used for teaching in our school and schools in Ukraine.
Undoubtedly, the Ukrainian school is a great opportunity for Ukrainian children aged three to sixteen to spend time with such professional teachers and in such good conditions that the school administration has managed to organize. Classes are held every Wednesday and Saturday, and children learn Ukrainian language, literature, culture, and history.
The Ukrainian educational institution in Geneva welcomes many interesting guests. For example, recently the elder of the Ukrainian diaspora in Geneva, Zoya Lisovska, visited the school, as well as the famous Ukrainian writer Oksana Zabuzhko. These meetings were very interesting for the children and their parents, teachers, and friends of the school.
In addition to learning at the school, interesting field trips are also organized for the children. This provides an opportunity to learn more about the country they are in.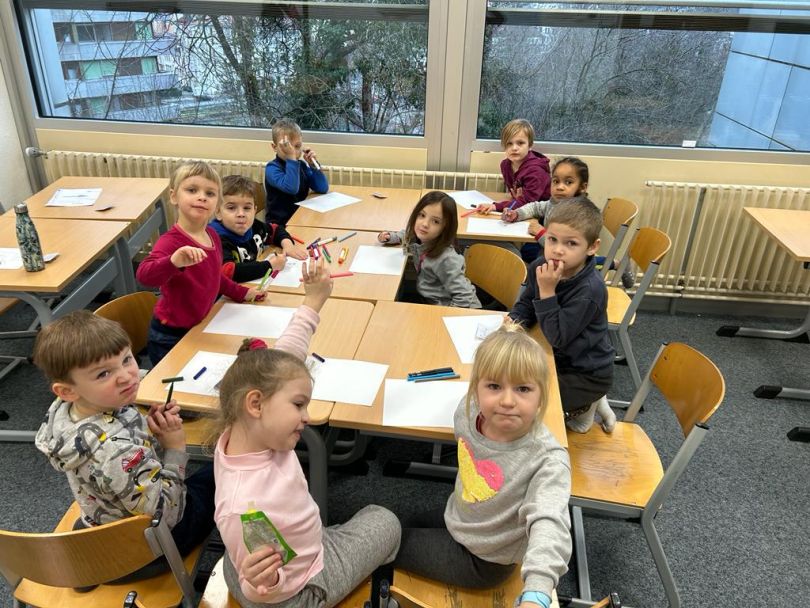 During the lessons, pupils perform various creative tasks related to Ukrainian culture and art
The Ukrainian language helps with the integration
In the canton of Geneva, a government-supported program for the language of origin exists. As Geneva is very multicultural, there was a long list of courses in various languages, except for Ukrainian, which was not on the list until 2022. Thanks to the newly established Ukrainian school, Ukrainian has been added to the list of languages of origin. They believe that language of origin is an important integration element for children who are in the country, particularly for better integration of children into the Swiss education system. That is, the canton itself supports the idea that all Ukrainian children who attend local schools should additionally learn their native language. When a child is completely disconnected from the language or culture of their origin and is put in a situation where they are obliged to learn only a foreign language and culture, they show less emotional progress in integrating into the new country's culture. Today, the Swiss view the Ukrainian school as an auxiliary integration element to help children feel comfortable in their new country and gradually adapt.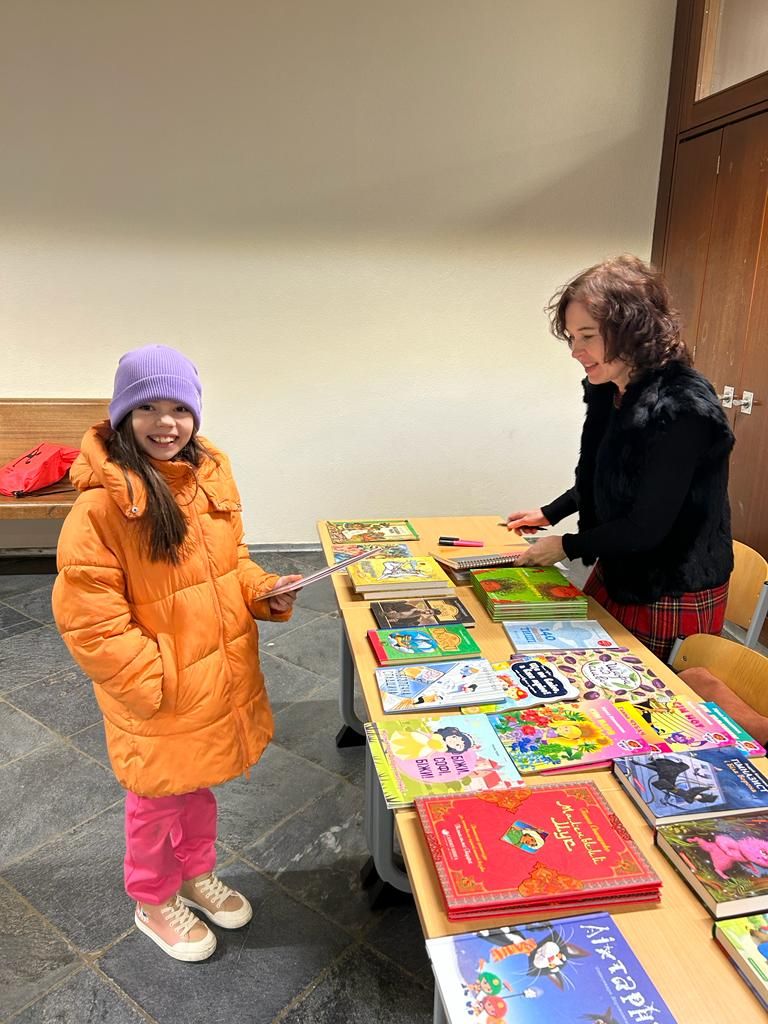 The Ukrainian School in Geneva has opened a school library where twice a month pupils can choose books for home reading
From spontaneous emotional initiative to a professional educational institution
In the year since its founding, the Ukrainian School in Geneva has grown tremendously and undergone a tremendous transformation. The institution has become a model of Ukrainian primary education abroad. At the start, it was a completely grassroots initiative aimed at providing Ukrainian children who were forced to leave their country due to war with interesting, quality, and accessible education in the Ukrainian language. Over time, the school has become an integral center for communication not only for students but also for their parents. During this time, the instant initiative was successfully legally formalized into a full-fledged educational institution, teacher contracts were prepared in compliance with Swiss legislation, and a school library was organized. Today, the Ukrainian School in Geneva is an important center of Ukrainian identity. Moreover, children come to it not only from the canton of Geneva but also from neighboring Swiss cantons and France. It is heartening to know that many wish to attend school and study subjects in their native language, communicate with teachers and peers. The Ukrainian School has become a powerful island for communication, and energy exchange, a place of Ukrainian identity where you are understood, where they speak your language, where you will meet new friends, and, most importantly, where you will learn more about your ancient and strong Ukrainian roots. The Ukrainian School in Geneva is proud to educate enlightened, optimistic, and promising Ukrainian youth who will pass on the Ukrainian spirit from generation to generation!