This is an excellent chance for startups to showcase themselves and find partners, suppliers, and investors. It is an even greater opportunity for investors to explore pre-selected high-quality projects and innovative ideas for reliable investments and increasing their revenues.
We spoke with the Swiss-Ukrainian Chamber of Commerce and Industry founders Dmytro Kolhanich and Yuliia Havryliuk.
Key objective - building a business bridge
Dmytro: On the eve of the World Trade Chamber Congress, which will take place from June 21st to 23rd in Geneva, we are bringing together innovators, startups, and entrepreneurs with the aim of fostering fruitful partnerships and supporting the development of innovative projects. The most important aspect is that we strive to create a platform where investment funds can explore the most promising projects in various fields and collaborate with startups and existing businesses offering innovative solutions. Our Ukrainian entrepreneurs will have the opportunity to present their projects to a representative audience of investors from Switzerland and many other countries around the world. In other words, we are initiating a highly concentrated investment collaboration to enable our Ukrainian entrepreneur-innovators to showcase their projects and attract investments. The primary mission of the Swiss-Ukrainian Chamber of Commerce and Industry is to build an economic bridge between Ukraine and Switzerland in terms of exchanging entrepreneurial experience, projects, investments, and more. It represents highly global cooperation, especially on the eve of the World Trade Chamber Congress.
This event also has a direct investment context. It involves attracting investments, project pitching, and maximizing partnership opportunities with local entrepreneurs and investment funds.
Yuliia: Another essential objective of the event is to showcase the actual reputation of Ukrainian businesses, allowing them to actively engage in the Swiss and overall European markets.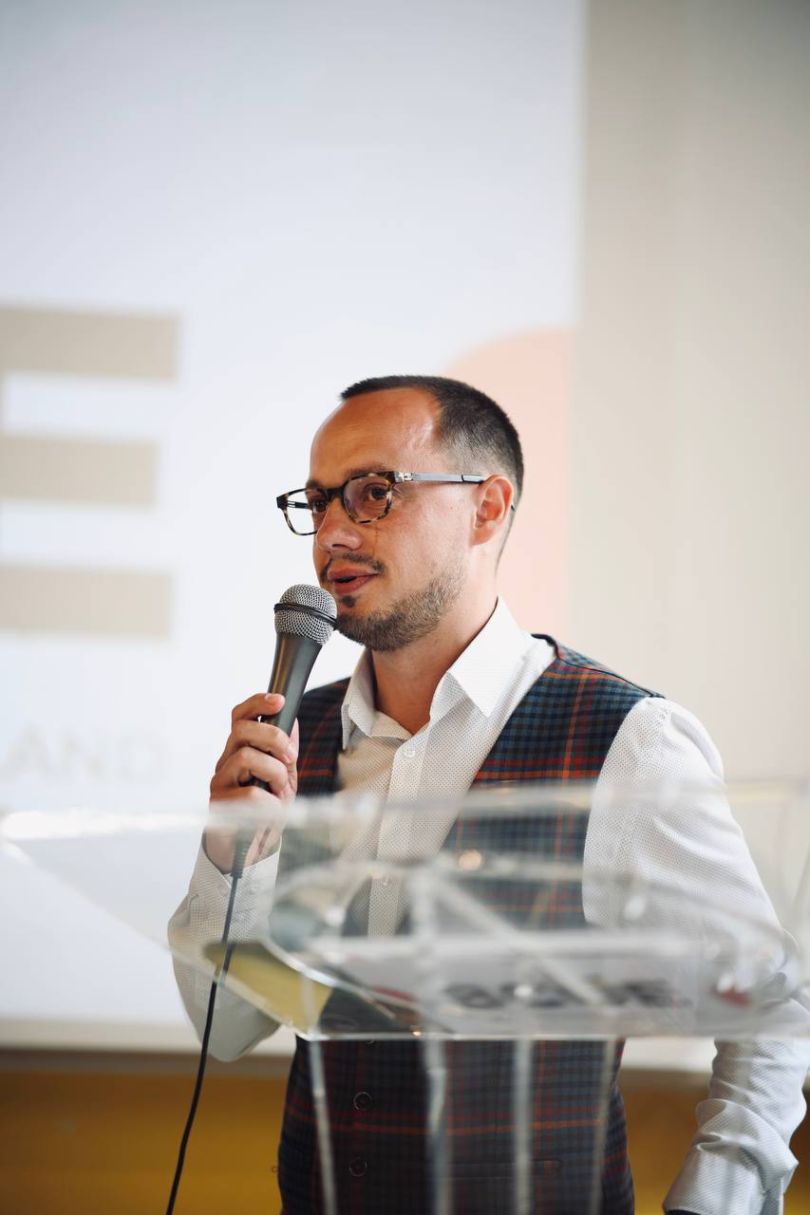 Dmytro Kolhanich
Are you planning to expand in the Swiss market? The event will tell you how to do it effectively.
Dmytro: The main focus investors are paying attention to is Switzerland's proper and comfortable legal support. It is one of the first crucial aspects every startup and business needs. Because, for example, to enter the Swiss market, you only have one chance. If you fail or stumble, there won't be a second chance - this market is exclusive. Everyone knows each other here, and if something goes wrong, it will be challenging for a businessperson to get another opportunity to enter the market.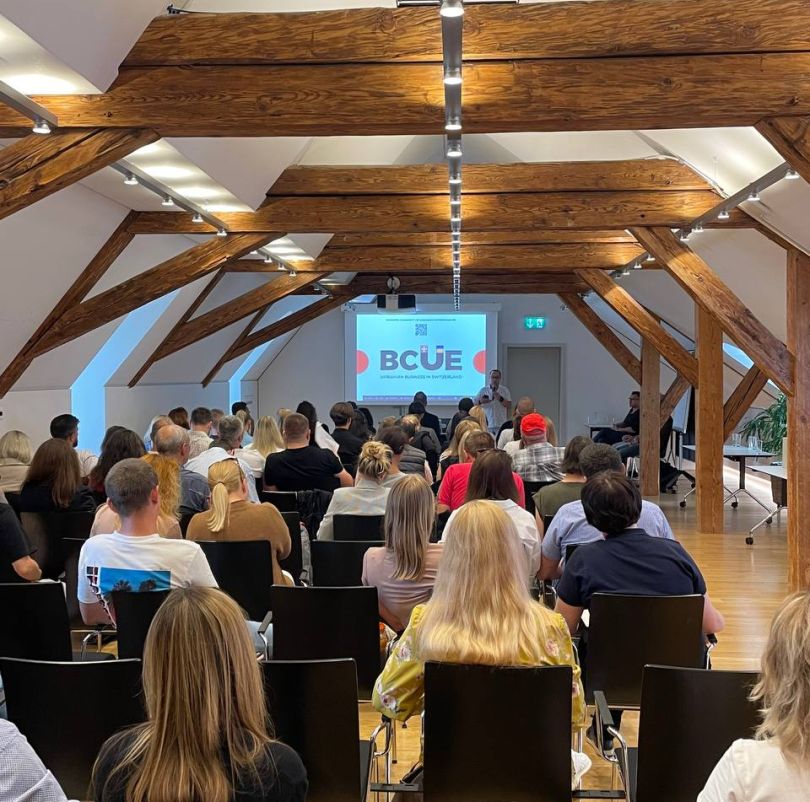 Yuliia: I would like to add that the specificity of conducting business in Switzerland is very noticeable. There is a lot to explain and demonstrate. Having a partner who is a resident of Switzerland is crucial - that's already 50% of success because both banks and local residents are generally cautious towards newcomers. Therefore, it is worth noting that besides selecting projects, we have already formed a team of experts who can help strengthen a particular project in terms of presenting oneself to the investor - how to do it best, from which angle to approach, how to showcase one's strengths, and so on. In other words, our experts will assist with other aspects and help people with a great idea but need more expertise, experience, or legal knowledge.
As practice shows, Ukrainian businesses currently lack an understanding of the specificity of the Swiss market. That's why we have decided to be helpful in this regard - to share our experience and assist people in reaching a level where they can present their projects effectively and, most importantly, understand the Swiss mentality because business in this country operates entirely differently than in Ukraine.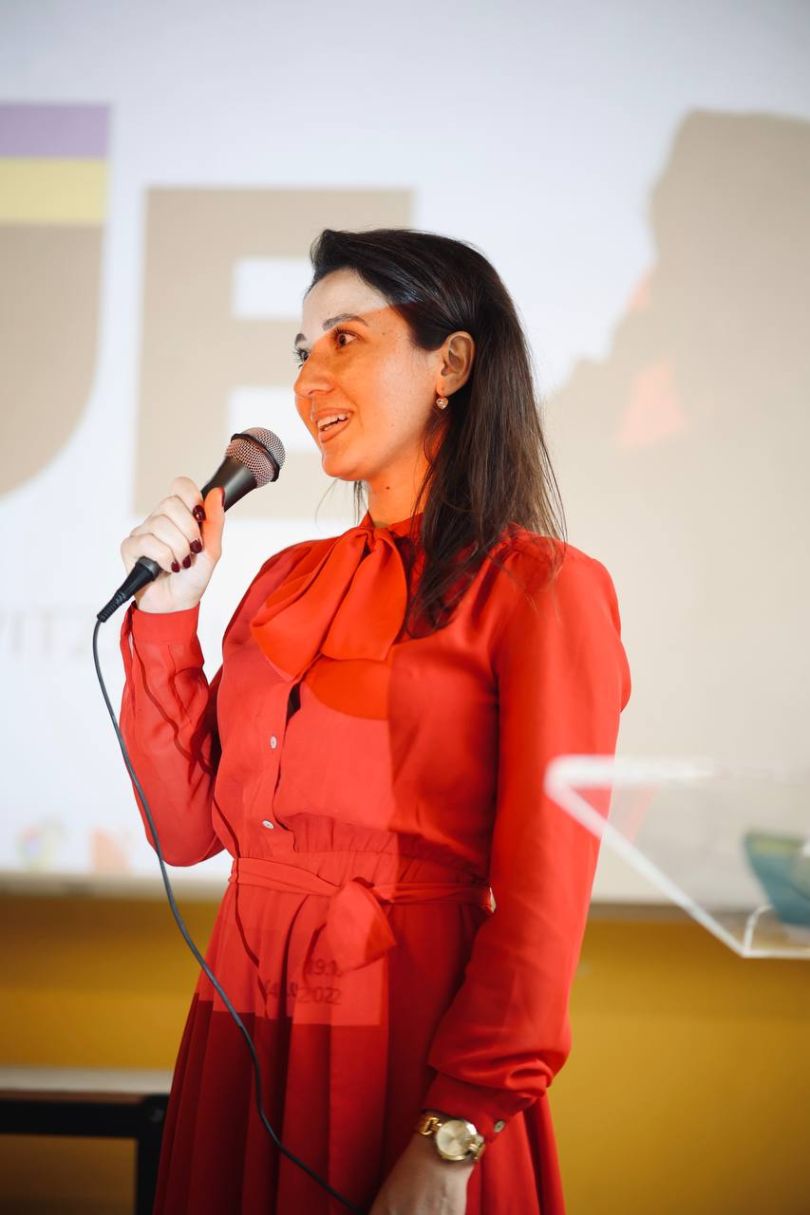 Yuliia Havryliuk
The best projects will receive support.
Dmytro: It is worth noting that by June 20th, up to 15 projects will be selected. For this purpose, we will conduct selection rounds in major cities in Switzerland, such as Zurich, Basel, Bern, Geneva, and possibly Lucerne and Lugano. It will be a preliminary pitching process to identify the most innovative ideas, the best business projects, and presentations, which will have the opportunity to participate in the INVEST CONVENTION Swiss-Ukraine.
Yuliia: As we mentioned, the event will occur on the eve of the global World Congress of Chambers of Commerce and Industry. Therefore, we will make maximum efforts to involve entrepreneurs and representatives of chambers of commerce worldwide in our events. It will be an opportunity for Ukrainian entrepreneurs to showcase their projects and attract the attention of entrepreneurs from many countries worldwide to foster a truly global collaboration within our investment platform.
According to the organizers, negotiations are still ongoing regarding the participants of the INVEST CONVENTION Swiss-Ukraine. However, we can confirm today that representatives of the Chambers of Commerce of the United Kingdom and Italy, the Geneva Business Club, which unites Swiss businessmen, will participate in the platform's activities. Additionally, venture investment funds, private investors looking to invest in promising sectors, and IT and construction companies will be involved in the platform's activities.