Many iconic Ukrainian films have received recognition at international film festivals over the past 10 years. 'Live' themes that will remain interesting and relevant for many years to come have emerged from the moment Ukrainians began to fight for European values. In 2014 alone, about 10 full-length films were released, including the first full-length domestic feature film since Ukraine's independence to be shown on the country's big screens and to win several dozen awards at international film festivals. And this is by no means the whole list of achievements of the Ukrainian film industry.
Initially, it helped to restrict (and from 2022 to ban) the distribution of Russian content and media products and their screening in cinemas and on television. There was a need to shoot our own films and television programmes. Increased funding helped boost the number and quality of domestic films.
However, the plans of local film producers, many of whom had almost completed their pre-war projects when the first bombs fell on their sets, were disrupted by the invasion of Russia. Part of the budget earmarked for film production was diverted to the needs of the Ukrainian armed forces in the new realities of full-scale war. And commercial money quickly "left".
War gave Ukrainian cinema a new agenda. However, the more Ukrainian cities suffer, the more directors, scriptwriters and producers plunge into making films, despite the power shortages and other risks.
Simultaneously, earlier works are being read and reconsidered. Some Ukrainian films made in 2014-2021 are seen today not only from the perspective of enlightenment, but also to remind us who Ukrainians are. One of last year's most popular premieres is "Cyborgs. Heroes do not die' (2017), 'Cherkasy' (2019), 'Zakhar Berkut' (2019), 'Our Cats' (2020), 'Mother of the Apostles' (2020). Shchedryk" (2023), "Freedom on fire" (2022), "Winter on fire" (2014).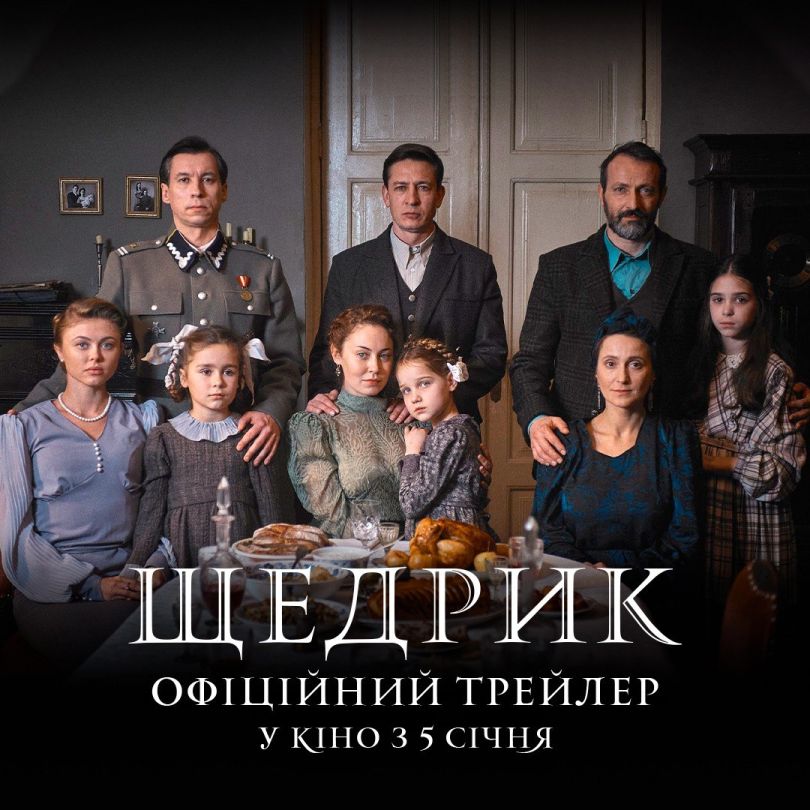 Despite the growing interest in our product due to the elevation of the Ukrainian theme, the main problem for its promotion remains the insufficient distribution. After all, modern domestic cinema is in need of popularization among the domestic audience and at an international level and the promotion should begin in Ukraine.
Instead, the airspace of the CIS continues to be filled with films that pay more attention to the negative characteristics of a person or a certain style of behavior that are attributed to the heroes of the films that represent Ukrainians. The directors of such films continue to produce and spread the clichés of Ukrainian identity. These clichés are disappointing for us. A critical attitude to national defects, lifestyle and worldview still dominates in films about modern issues made in the post-Soviet space. Models of successful self-fulfillment of Ukrainian identities still remain to be seen.
Ukraine is portrayed as a technological and economic province, a hotbed of female prostitution and crime. However, films with this content are the main source of information about Ukraine for America and Europe, despite the distortion of Ukrainian reality through the prism of such a vision. However, the director of the "Mariupol. Reconstruction" documentary and "A Little Stranger", Svitlana Lishchynska does not give up the attempts to change the stereotypes in the film industry and destroy the false narratives that are imposed on the European public and the Russians as well.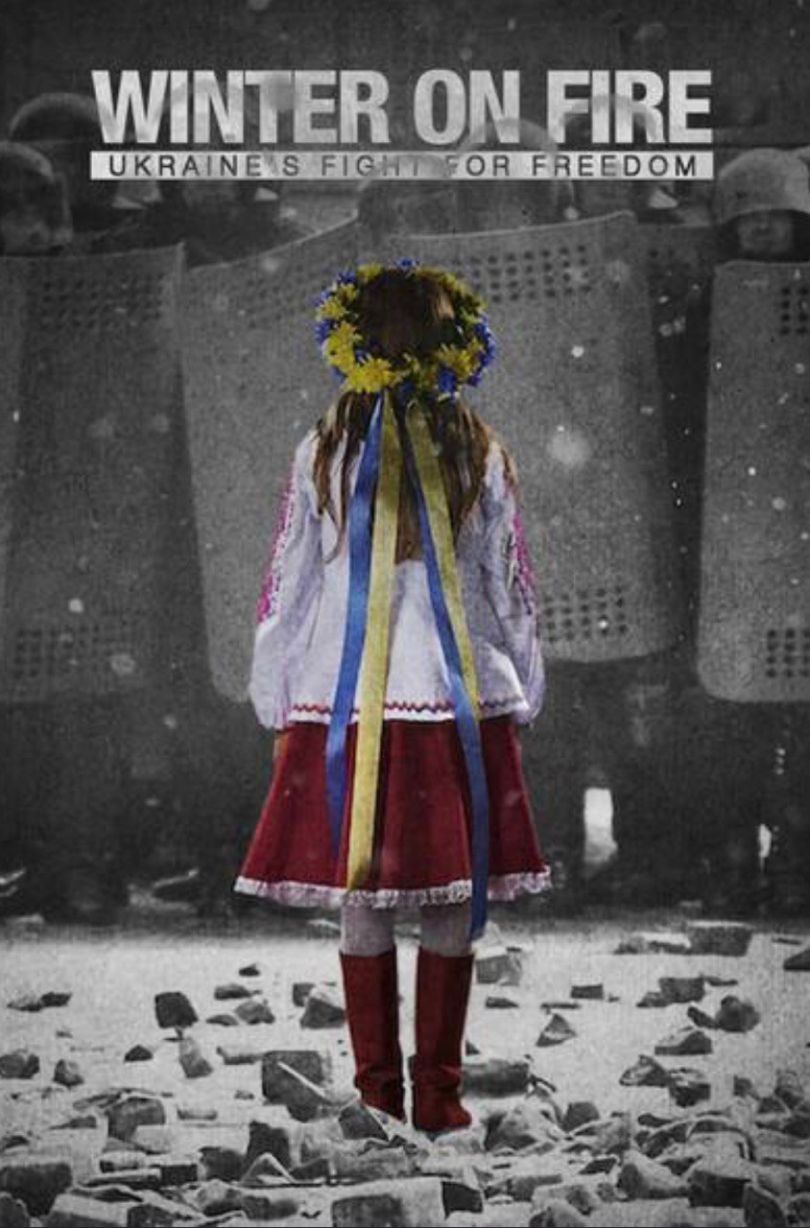 Svitlana Lischynska (Director, Mariupol): "Perhaps some of my Ukrainian colleagues will condemn me, but I am not losing hope of reaching the Russians. I know it is almost impossible. But if at least one or two people have a change of heart or a change of opinion, I think it's worth it.
The Europeans have a different approach. I am currently making a film for them called "Millennium War '', in which we are exploring the narratives of how Russia became an empire, how the imperial consciousness was built, who wrote the first texts, who developed the concept. We do a lot of work with historians and documents. There are really a lot of new findings and discoveries that completely destroy the myth of Russia which was incidentally made in Ukraine, at the Kyiv Mohyla Academy, so I think it will be interesting for European audiences.
Russia's information war has been going on for centuries, and it is difficult for me to convince Europeans to rewrite history. That's why it is always interesting to hear whether you are speaking clearly, whether your project is clear, what is working and what is not. That is why I exchange experiences in France and learn a lot from my European partners. It is a valuable experience to present your project publicly and have the opportunity to see it through the eyes of people with a different mentality and a different background.
It was surprisingly interesting when I had a meeting with a European producer who told me that in his country there are people who still have no idea who they are - Romanians or Germans. We have the same problem of identification. But I didn't know if our film would be interesting for Western audiences because I didn't think people in other countries had similar problems.
One of the first to respond to the modern Ukrainian offer on the world film market is one of the most powerful European media groups, ARTE and the Council of Europe. This media group will become an "incubator" for more than ten documentary projects from Ukraine. The films will be financed by ARTE France, ARTE GEIE and ARTE Germany through co-productions, pre-purchases and direct purchases. The total amount will be about 1 million Euros. Opportunities to work with many of ARTE's European partners have opened up for Ukrainian artists, including RTBF, TSR and Czech Television. With the support of the Council of Europe, the French Ministry of Foreign Affairs and the "Ukrainian Institute", Ukrainian documentary filmmakers will not only receive project funding. They will also be supported throughout the entire filming and post-production process.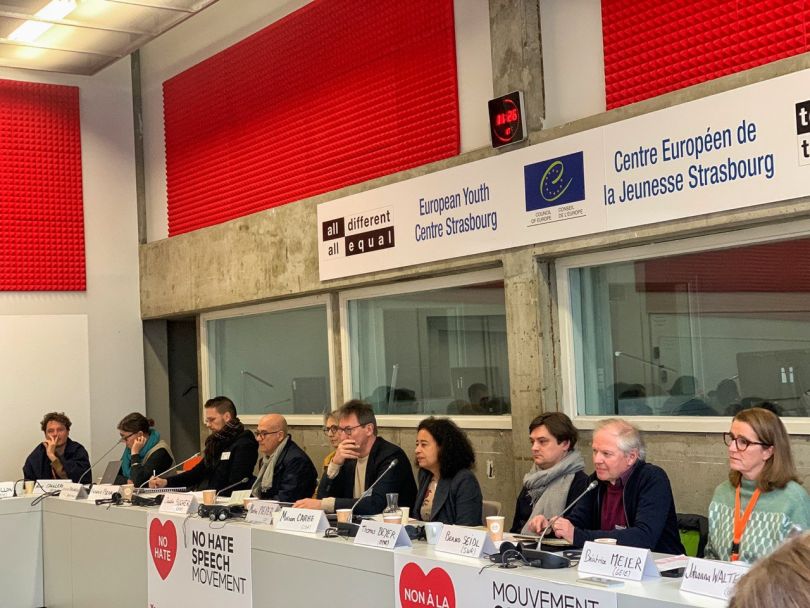 Pavlo Cheryepin (Producer, Kiev): "The main trend in the world today is co-production. We already have great examples of co-production between Ukraine and its partners right in front of our eyes: from the destruction of the "Moscow" cruiser in real life to our subject - the cinema. Everything is best done by co-producing. One person, or even representatives of one cultural cell, will not be able to achieve the same result as an international team, where there are different DNAs of content coming into one project. Many young filmmakers who have not made documentary films before are now making them - in the front line and in Europe. There are many new names emerging. I think we'll see the most vivid results this year. The projects started in 2022, and most films are usually made in a year and a half. So this year we can expect a lot of documentaries about Ukraine.
If we talk about the film industry as a whole, there have been a lot of Ukrainian premieres in the last year - in Cannes, in different sections of Venice. The film industry continues to work even more actively, despite great difficulties, in the conditions of war. The main problem is the lack of financial support in Ukraine from the state cinema and the general situation on the local market.
Finding their role in co-production, remaining a Ukrainian producer or director is the main challenge for Ukrainian filmmakers today. It is necessary to look for other sources of financing, to negotiate with partners, even if there are no local funds at the moment. Such models are beginning to take shape. For example, a Ukrainian producer can come to a French TV station and make a movie in co-production with them for their money.
On the one hand, this is a problem. But in my opinion, it should be used as an advantage, as a strength. We'll learn to work in the conditions of the general market - not the local Ukrainian market, but the global market. And then, when Ukraine is back to normal, we will understand how the world works. How all funds work. In order to create their documentary projects, European producers also demand commercial money from the channels. They know their audience better than we do, they have been working for years. And no one is going to give us their spot under the sun just because we are Ukrainians.
And yet, we seem to have "found" a story that works. And we are moving forward with it. Of course, we are always in search of a better result. We have surprised our European partners with quality projects and they have surprised us with short preparation time. The fact that they held an event of such a high level for Ukrainian documentary filmmakers in such a surprisingly short time is a super result in such a bureaucratic story, which is the European government in general. By their own words, it was beyond their expectations.
One of the largest mass projects among Ukrainian documentaries is being created today in Germany and France. "Generation Ukraine" is the continuation of the documentary collection "Generation Africa", which has been broadcast by the group of TV channels ARTE. Among the works pre selected for the Ukrainian project are "A Bit of Stranger" (Svitlana Lishchynska and Anna Kapustina), "Another Man's Diary" (Olexandr Tkachenko), "Nucemailing" (Yeghor Olesov and Pavlo Cheryepin), "Intercepted" (Oksana Karpovych, Giacomo Nudi) and others.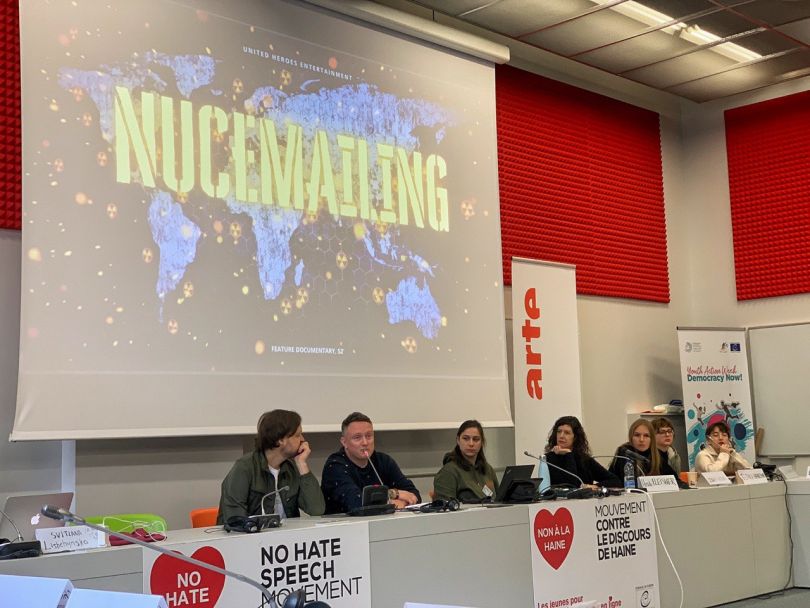 Even before the war, the most important events took place in the local film market, which gave the industry a chance to develop after the hostilities ceased. There was a change in the attitude of the state towards the production of films and there were additions to the current legislation, which provided for a preferential regime for the production and distribution of national films.
Nowadays, in competition with the best cinematography of the world, Ukrainian cinema has to pass a difficult test. It is the new competitive environment that will be a source of creative energy for artists, and we will be witnesses of a new rise of our cinematography.
Yehor Olesov (producer and director, Kiev) "Even today, in the conditions of war, in Europe it is not a matter of "if you are from Ukraine, we'll put you on air". "Ukrainian? Well, okay..." - they say that because now that is the information that needs to be conveyed. But no one will buy a product with commercial money just because it is Ukrainian. That will not work in any business. Everyone here is pragmatic, knows how to count and understands why they do it. Therefore, international competition for a Ukrainian product for world commercial money is the best opportunity for our cinematographers to train and prepare for real life market conditions.
Loyalty is there, but it lies in the fact that now we have open doors everywhere. For example, before the war it would have been impossible to hold a workshop for more than 20 directors, producers and scriptwriters like the one that recently took place in France. And even our European colleagues are surprised: "What about ARTE? We haven't been able to reach them for years! So, all this is a big plus, but the next step is ours.
When the door was opened for us, we were able to show quality, professionalism and a strong creative component. Then it's on to the next room. That's where the contracts are signed and the product can be manufactured. These are the windows of opportunity that we have today, and it is our job not to miss them. As for how long it will last - who knows, maybe it will be six months or a year. But we know it will end. We have to take advantage of this time to learn how the global European industry works, to make contacts. Now is an active phase, we are all working three times harder than before the war.