Green theatre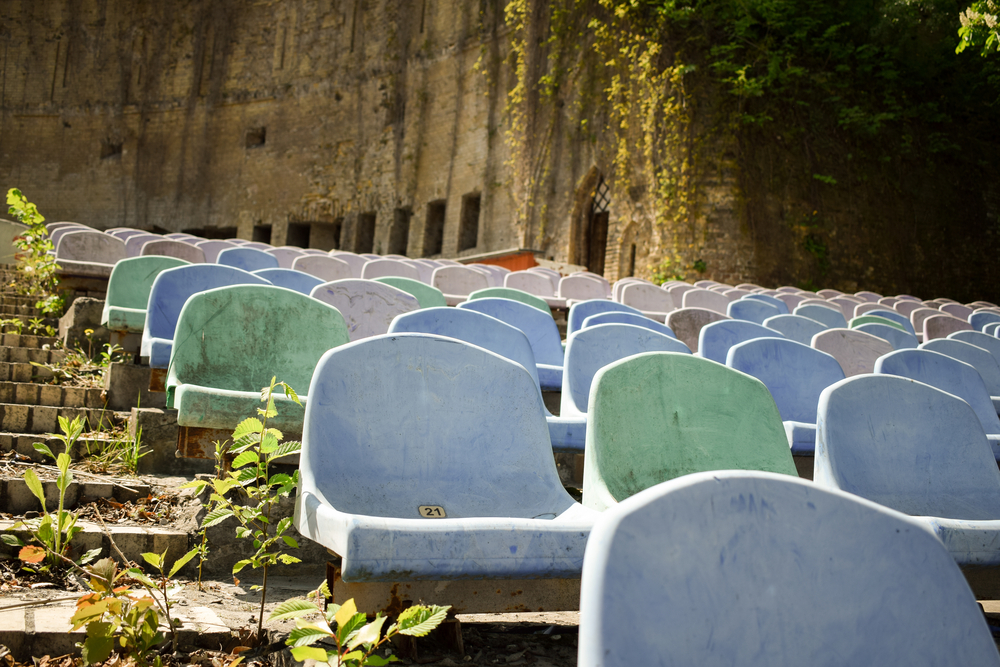 This is one of the mystical places of Kyiv, stepped in many legends and secrets. Green theatre is a traditional meeting point of people interested in esoteric and history. The building was constructed on the ruins of XIX century fortification on Dnipro hills in 1949. After the war, the city was downfallen, so Alexander Vlasov, an architect, offered to build an entertainment center. According to his project, a park with carousels and amphitheatre with capacity of 4 000 people was constructed here. After some time, Green theatre has lost its popularity. After the fire in 1970s, the theatre was reconstructed and became an open-air concert venue. In the end of 1980s, the theatre fell into disrepair again. In 2000s, another reconstruction of Green theatre began. In 2011—2014, the complex was used as a summer night club.
Address: 2, Parkova road
Yard with Ravens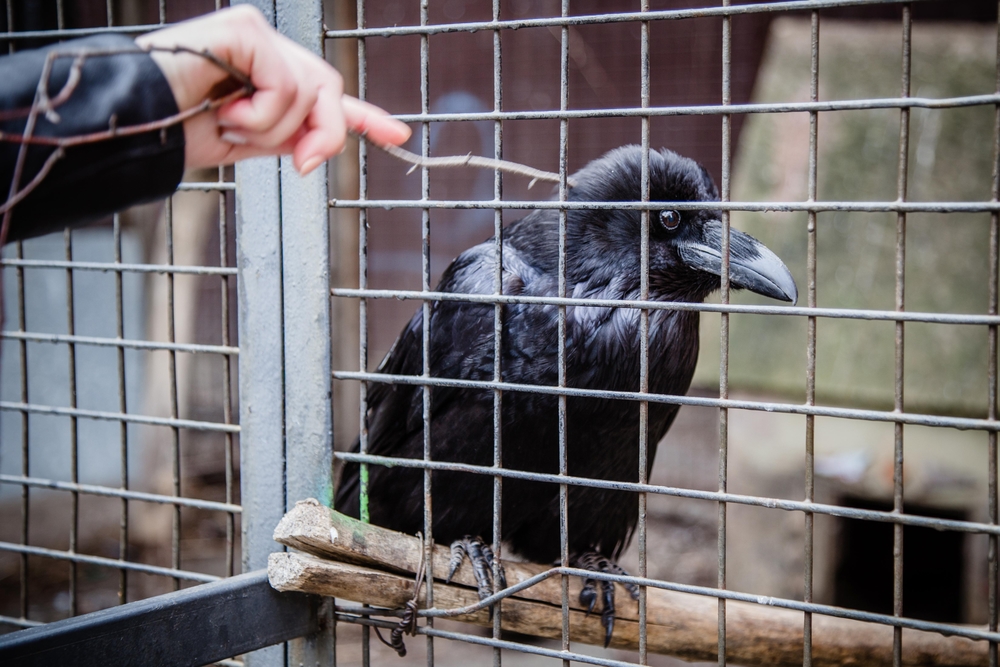 The old Kyiv yard near Zoloti Vorota subway station is well-known among locals and guests of Ukrainian capital. This place is famous for its unusual dwellers: two large black ravens, Kirill and Korbin, live here in a big aviary. The birds like to pose for cameras and to communicate with people. The locals take care of ravens, and guests usually bring various tasty things for the pet birds. This uncommon place is often visited by families with kids, students and tourists who want to see beautiful ravens. In 2015, Alexander Britsev, a painter, created a large mural with black ravens called "Bringer of life" in the yard.
Address: 9, Reytarska street
Coffee-mill monument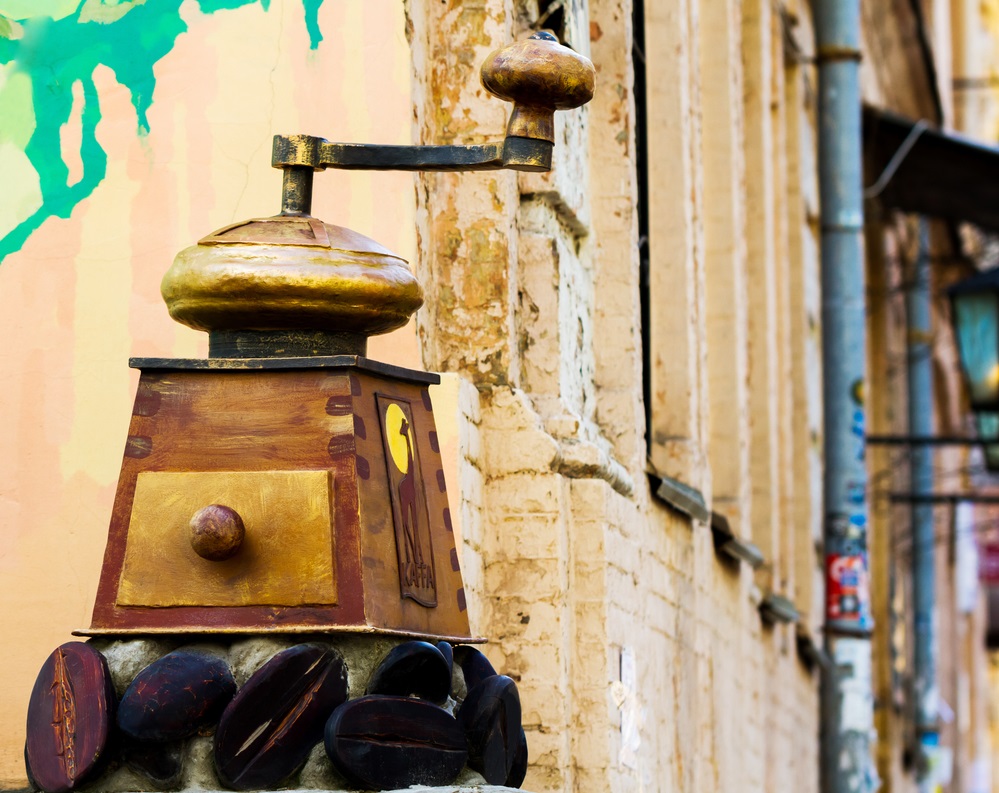 The biggest coffee-mill in the city is located right in the front of Taras Shevchenko Museum in the center of Kyiv. The monument to coffee-mill is a symbol of a coffee shop located nearby on Shevchenko lane. This monument has its own history. It is a copy of an old coffee-mill, which was purchased by coffee shop owner from a German family that lived in Western Ukraine. The family has brought this coffee-mill from Germany before the beginning of the war. After some years, the descendants of the family have left the country and returned to their homeland, but did not take coffee-mill with them. The unique monument is decorated with large coffee beans and paintings of giraffes. The monument was created by Vladimir Belokon`, a well-known sculpture, who is also the author of many other interesting sculptures in Kyiv. Those who come to see the coffee-mill monument can also enjoy a beautiful graffiti nearby, which shows Shevchenko Museum and flying coffee-mills.
Address: 3, Tarasa Shevchenka lane
Puppet theatre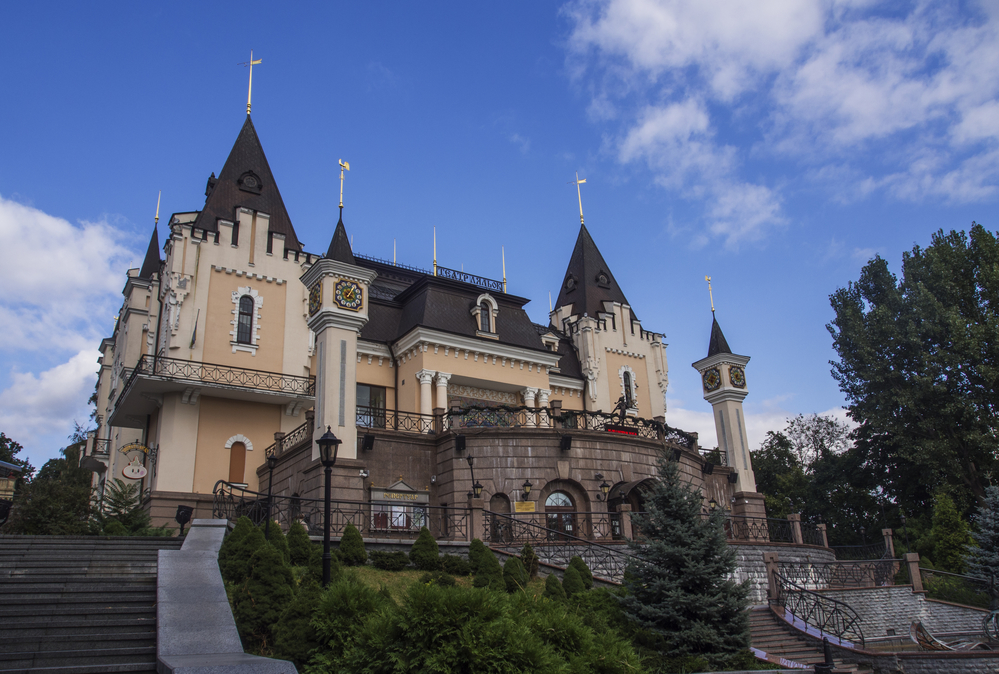 The oldest puppet theatre of Ukraine was established in 1927. First, it was a branch of Theatre for Young Audience. The project of Kyiv Academic Puppet Theatre building was created by the architect Vitaly Yudin. Three-floor building, designed as a fairytale castle with spires, has two halls – for 300 and for 110 persons. On the first floor, visitors will find kids` café and antique dolls museum, where everyone interested can see and even touch diverse puppets. The second floor of the theatre is decorated with bizarre butterflies, tigers and dragons; the third floor is a real land of happiness for children, who will "meet" here bright characters from their favorite fairytales and cartoons. The territory around the theatre also keeps to dreamlike style. Here you will see creatively designed flowerbeds, stairs, fountains and sculptures of fairytale characters.
Address: 1a, Grushevskogo street
Heydar Aliyev park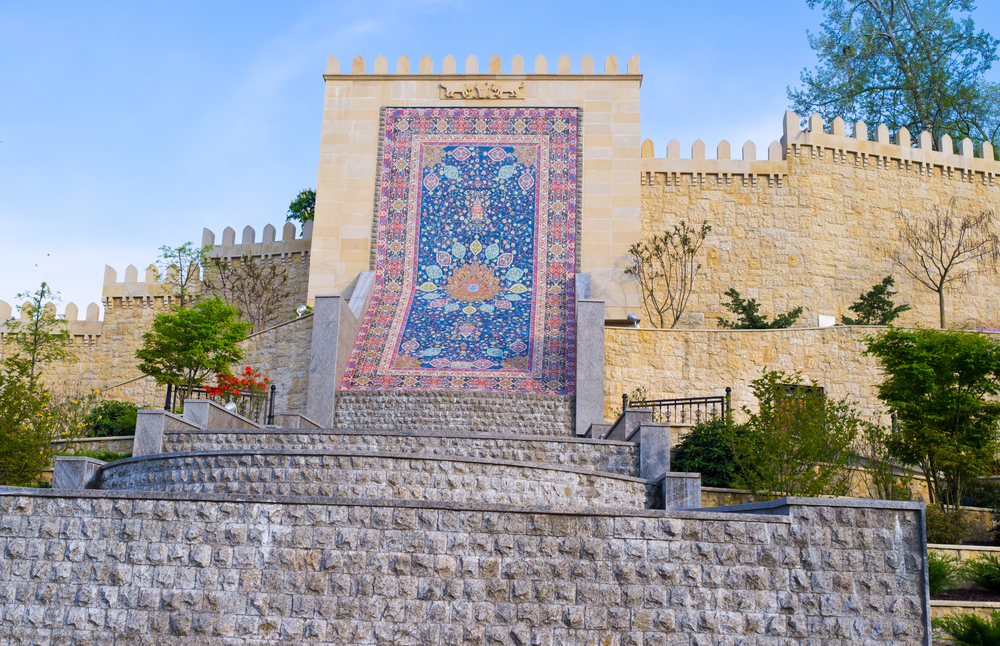 Heydar Aliyev park is situated not far from Azerbaijan Embassy. It was opened in honor of Azerbaijan leader`s 90th anniversary. The park is notable for its unique architecture, which is not typical for Kyiv. The square has few levels, which go down the hill, looking as a wall of some Eastern castle. Waterfall flowing down the vertical mosaic is really beautiful. The mosaic in the park is the only one full-size copy of Sheikh-Safi Tabriz carpet in the world. The carpet is made of ceramics, murano glass and Italian tile. On the territory of Heydar Aliyev park, visitors can see some plants which are typical for Azerbaijan flora. The fountain with mosaic is illuminated at night, creating an exciting view.
Address: 24, Glybochytska street
Explore unknown parts of the city visiting Kyiv secret places.
Photo source: shutterstock.com, depositphotos.com. All photos belong to their rightful owners.