Closer and Savage Food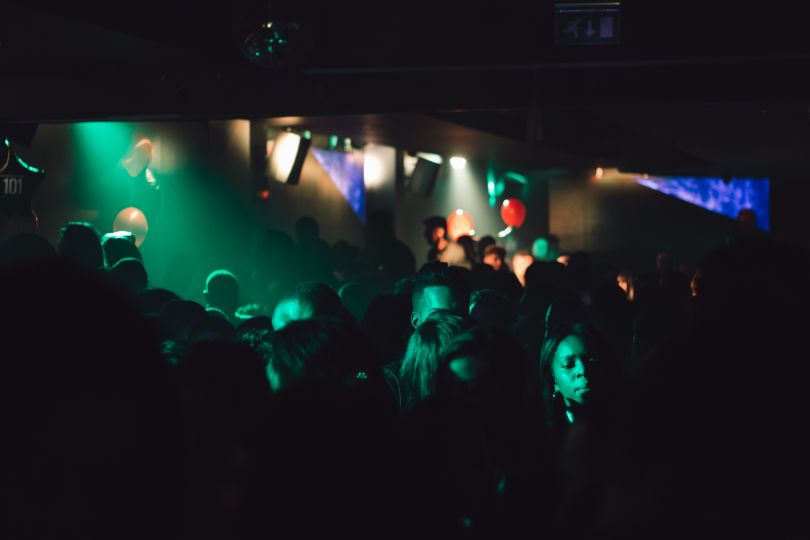 The flagman of Kyiv nightlife – Closer club – promises the craziest start of 2019. The organizers still keep the theme of the event a secret so it is going to be a surprise. However, the line-up was already announced: people on the dance floor will enjoy sets on the Netherlandish artists Marcel Vogel and San Proper, Danish guest Maayan Nidam as well as Pavel Plastikk, Roman K and many other. There will also be a separate dance floor and party in Savage Food vegetarian restaurant (located at the same address as Closer) featuring Denis Kalinin and other DJs. Those who attend party in Savage Food will get a bottle of champagne, tasty dishes and admission to Closer party without standing in a line. To reserve places at Savage Food, call 063 442 46 36. Face control 21+.
Address: 31, Nyzhneyurkivska street
Tickets to Closer NY night
Ostannya Barrykada Restaurant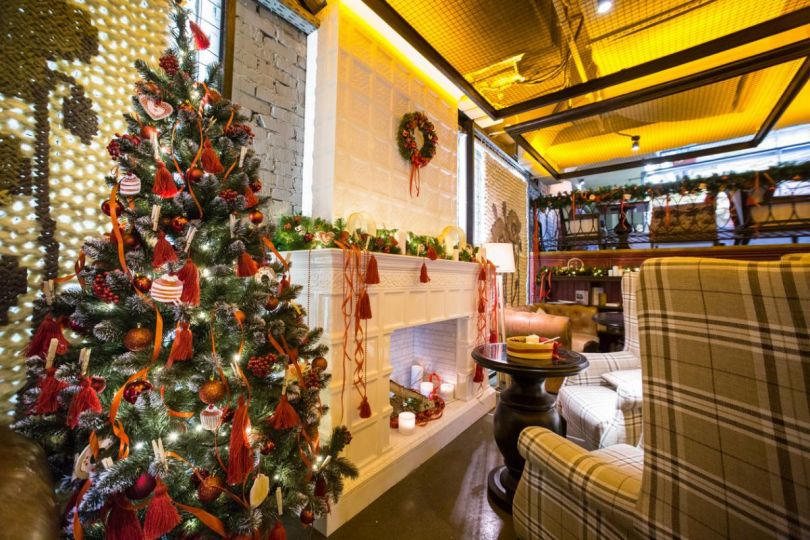 The well-known Ukrainian cuisine restaurant of Dima Borysov welcomes everyone to spend the New Year night right in the heart of Kyiv not far from the main Christmas tree of the country. The guests of the event will enjoy tasty delicacies such as oysters, red caviar, fois gras paste, baked Camembert, Olivier salad, Kyiv cutlets and trout steak. Of course, unlimited champagne is also included. As for the music, "Kolo Diy" band will delight with merry Ukrainian folk melodies.
Address: 1, Maidan Nezalezhnosti square
Tickets
Happy New Party at Samskara Exhibition

In the New Year night, Samskara – the otherworldly psychedelic 3D exhibition of American artist Android Jones – will turn into a huge party place. Apart from unusual 3D paintings and installations, the guests will enjoy two dance floors, bars, full dome cinema, chill out area and secret room. The music program includes sets of the well-known DJs: LIMEKID, TAPOLSKY, VOVKING, X-GUN, VLAD FISUN, KSUSHA PALFI, VLADIMIR SIVASH and others.
Address: 8, Lvivska square
Tickets
Space party in Atlas Club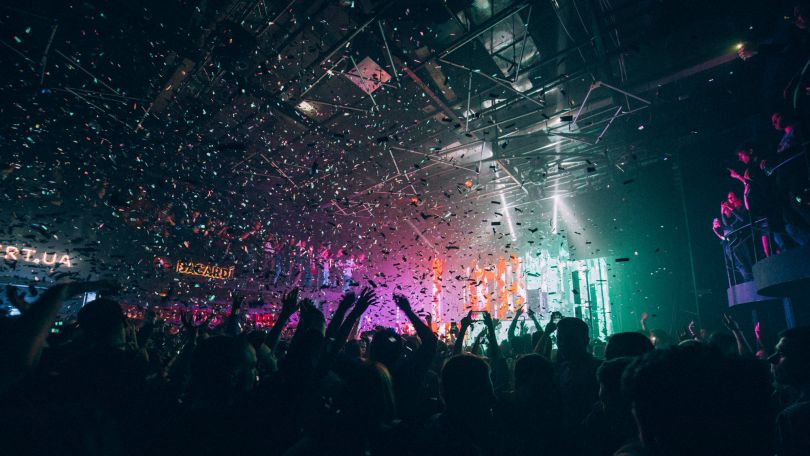 Atlas club in the capital`s center is going to turn into a space ship for the whole New Year night. Those who attend the event will surely be impressed by atmosphere that will keep to the style of Star Wars, The Fifth Element and Star Trek. The music program includes performances of progressive electronic duo YUKO and dream pop band LATEXFAUNA and the stars of Ukrainian rock music — FONTALIZA. Visitors of the special Banana Room will have a chance to hear sound of techno and rap music.
Address: 37-41, Sichovykh Strilciv street
Tickets
Buena Vista Social Bar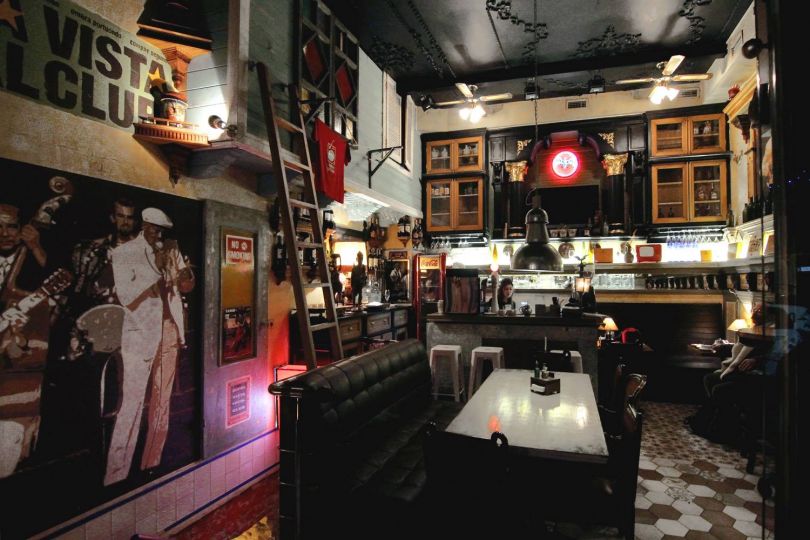 The well-known Buena Vista bar in the historical heart of Kyiv prepares a special New Year party where guests will be able to feel the vibes of sunny Cuba. Vivid Cuban music, delicious cocktails and food, energizing dances till the morning – you will surely remember this New Year night for a lifetime. By the way, those who reserve a table in Buena Vista in advance will be allowed to bring a 0.7 l bottle of any alcohol drink per two persons. To enter the party, you have to be included to the guests` list, so do not forget to contact party organizers first.
Address: 8/14, Velyka Zhytomyrska street
Tickets: call 093 042 04 67

Parkovy Congress & Exhibition Center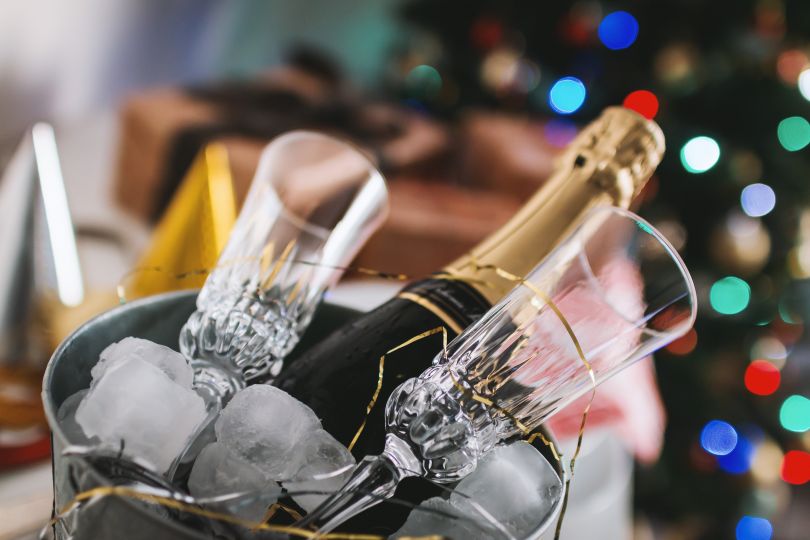 The posh premium concert hall Parkovy welcomes to spend an unforgettable New Year night while listening to the exclusive performance of the well-known Ukrainian singer Zlata Ognevych. Besides, the program includes A6 show ballet, lights show, illusionists` show, string trio, professional photo session and, of course, the most delicious dishes and drinks.
Address: 16A, Parkova road
Tickets
Golden Gate Pub & Restaurant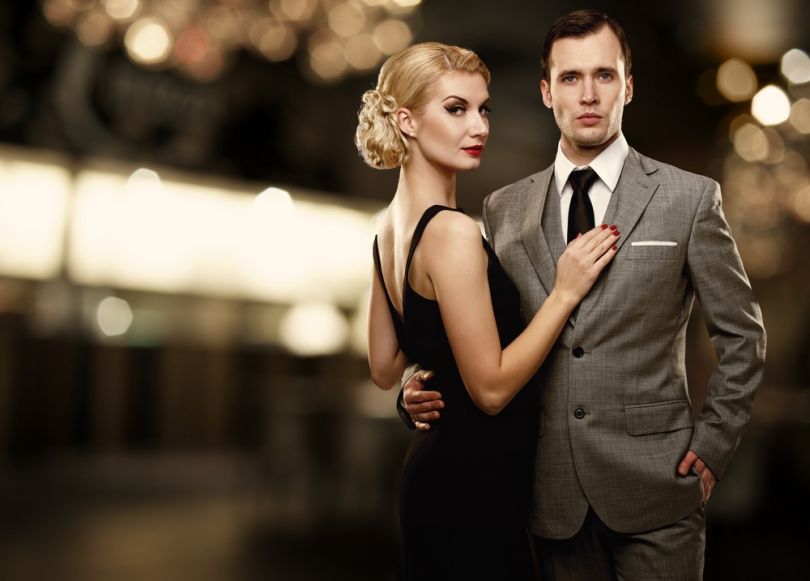 If you look for something special in New Year night 2019, joining Retro Party in Golden Gate Traditional Irish Pub & Restaurant might be a great choice. The program of the event includes popular hits performed by Olga Tsepkalo & Kontrabanda band, charming atmosphere and unusual retro décor in the style of 1920s, tasty festive menu, lottery with valuable prizes and photo areas with professional photographers.
Address: 15, Zolotovoritska street
Tickets: call 067-657-55-54
Fabius Restaurant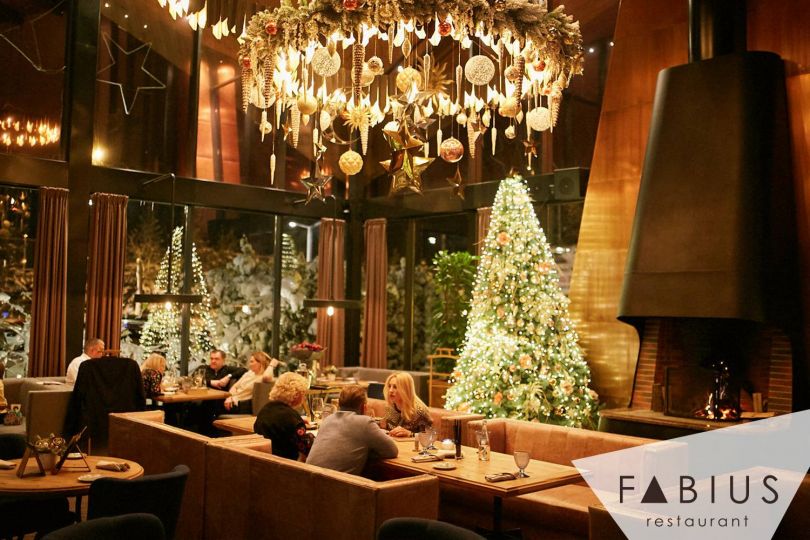 Italian restaurant Fabius invites to a New Year party in the style of winter fairy tale and magic. Apart from welcome drink, festive photo area and special menu, there will be several different celebration programs in fireplace lounge and banquet hall. The guests will enjoy live vocal and ballet performances, festive contests, surprises and many gifts. Kids will have fun in residence for children with special menu. As for the dress code, organizers note that it is preferable to wear black tie and all shades of green.
Address: 70, Stolychne highway
Tickets: call +38 (050) 324 40 46, +38 (067) 632 84 17
Grand Hall of Khreshatyk Hotel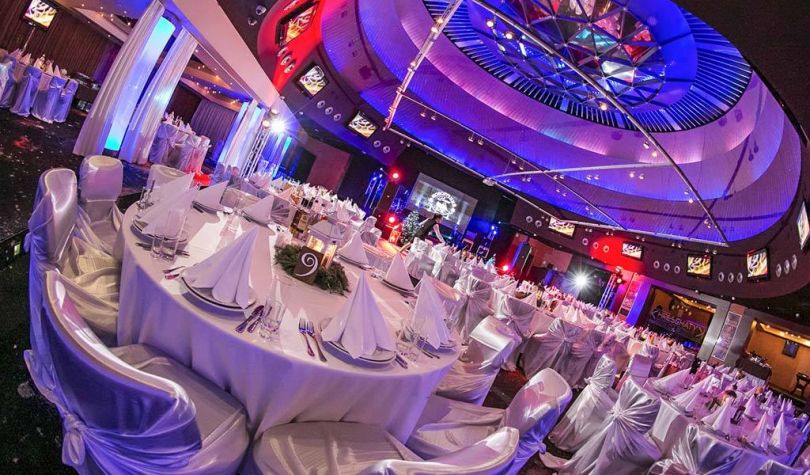 Khreshatyk hotel welcomes to spend the New Year 2019 celebration in the style of Dancing Queen Broadway Show.  After a welcome glass of champagne, plastic mimes will take visitors to photo area so that one of the best Kyiv photographers Dmytro Korenev will take some amazing pictures. After that, everyone will enjoy performance of the legendary Kyiv musical theatre "Comme il faut". The guests will see the performances from the most famous shows: The Greatest Show, Lady Marmalade, Dancing Queen, Great Getsby, Little Party. The show will continue with performance of InTop cover band and DJ Evgeniy Kovtun. The emcees will speak both Russian and English languages. As for dress code – golden color is in favor.
Address: 14, Khreshatyk street
Tickets
Sorbonne Restaurant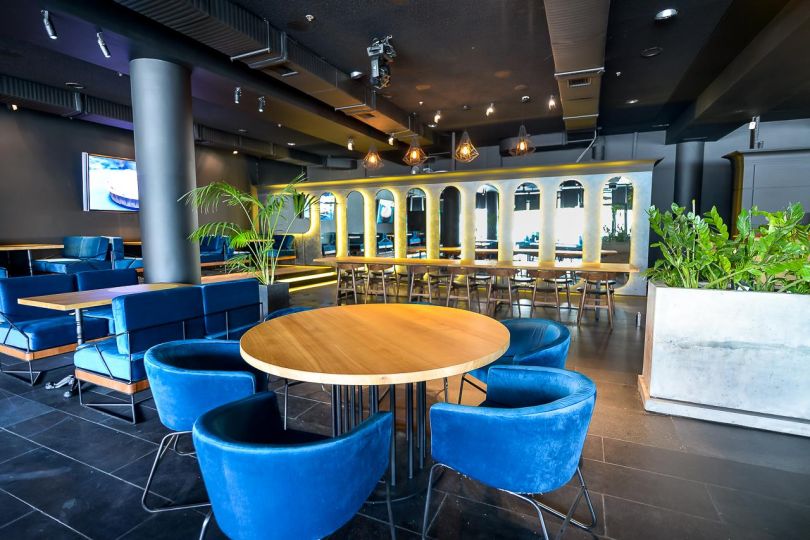 Sorbonne restaurant on the territory of NSC Olympiysky in the city center welcomes to celebrate the start of 2019 year in the Hollywood style. Apart from diving into the fascinating world of cinema, the guests of the event will have a chance to try all the wonders of Mediterranean cuisine with French flavor.
Address: 55, Velyka Vasylkivska street
Tickets: call 063 412 7471
This is only a small part of all exciting events that will take place in the Ukrainian capital in the New Year night 2019. However, the largest party will be held on the main festive location of the city – on Sofiyska square, where guests will enjoy concerts, entertainment activities and Christmas fair with food, drinks & souvenirs.
We wish you the brightest and the most unforgettable New Year party in Kyiv!
Photo source: depositphotos.com, unsplash.com, websites of events and organizations mentioned above.