Bassano Dolceteka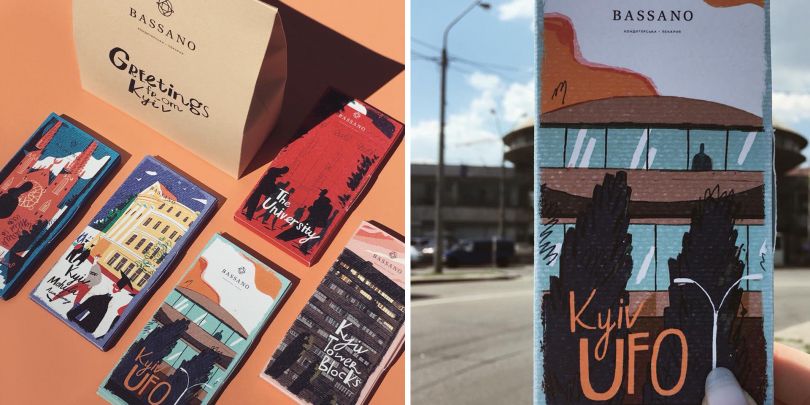 Bassano Dolceteka pastry shop is located in the downtown on Velyka Zhytomyrska street, not far from Saint Sophia's Cathedral. The pastry shop has its own bakery, which boasts croissants and other baked goods. The desserts here are marked with a coefficient of sweetness and lightness for each guest to find their perfect pick. Hand-made vanilla ice cream, walnut chocolate, strawberry zephyr and other knockout sweets are on the displays of the venue.
Dolceteca offers delicious chocolate in an exclusive artsy wrap. All in all, there are 6 types of chocolate with different Kyiv spots on the cover. The views include Saint Nicholas Cathedral, Taras Shevchenko National University, Kyiv-Mohyla Academy, UFO building on the Lybidska metro station, a typical Bauhaus apartment block and Kyiv Cycle Track. As for the flavors, they range from the classic milk chocolate to white chocolate with strawberries and blackberries.
Address: 8/14, Velyka Zhytomyrska Street
Lviv Handmade Chocolate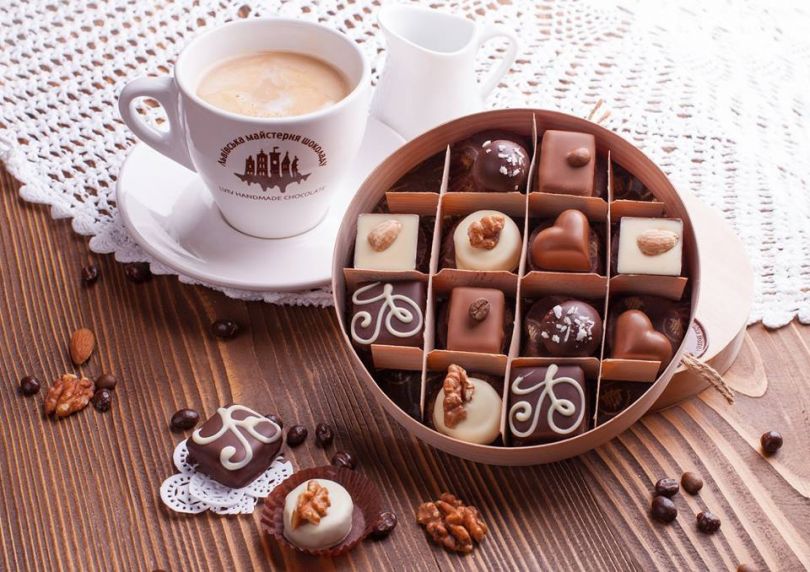 One of the most famous Ukrainian chocolate manufacturers, Lviv Handmade Chocolate, has a chain of stores in Kyiv. Masters of Lviv Chocolate Factory use special secrets and technologies to create the most ambrosial taste. The brand keeps to a set of rules, making it exclusive: all chocolate is hand-made, produced only in Lviv using the best European primary products.
All ingredients of Lviv Factory chocolate are natural and GMO-free. An assortment of Lviv Chocolate Factory includes more than 60 types of chocolate, caramel and crème candies. Kids will enjoy tasty chocolate figurines like retro cars, trucks and footballs. Rose milk chocolate figurines with golden sprinkles is a popular pick among couples.
Addresses: 2B, Andriisvskyi Descent; 36/16, Shevchenko Boulevard; 45, Antonovycha Street; 6A, Lobanovskyi Avenue
Chocolino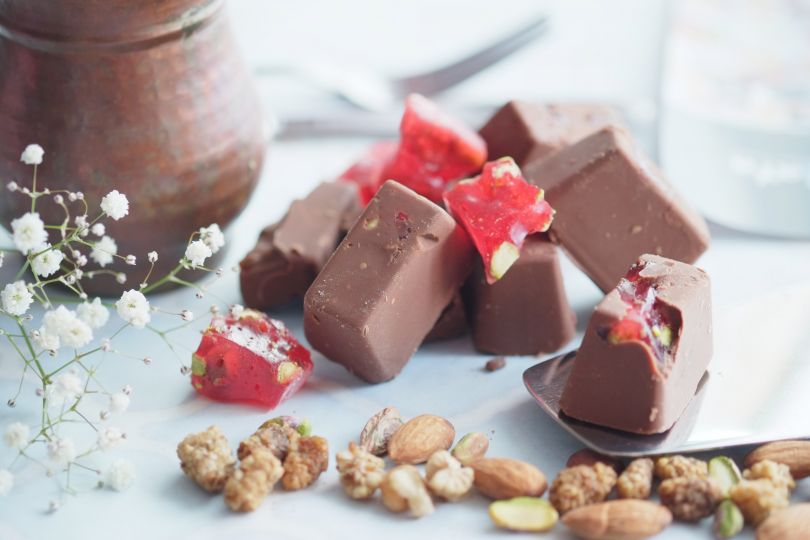 Chocolino manufacture focuses on making chocolate pieces of art. The shop is known among Kyiv sweet tooth for its special candies made of different types of chocolate with the addition of nuts, fruits, and marzipan. The range of products goes from chocolate cards and medals to logos, photos and even sculptures. Apart from the shop located near the Kytaiv district, you can check out the shop's range at chocolino.net.
Address: 3, Levitana Street
Prodan's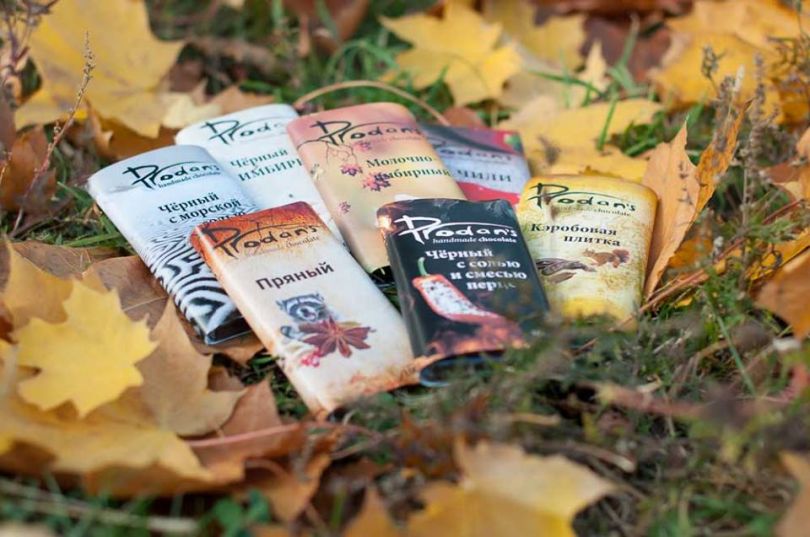 Prodan's is one of the most popular handmade chocolate shops in Kyiv. The company is, in fact, a family studio. Each member is involved in the handmade production of their favorite sweets. The range has classic chocolate 'bricks', as well as light bars with various flavors from simple milk and dark chocolate to mint, cinnamon and ginger.
A special feature of Prodan's Chocolate Family Studio is love to experiments. It is ultimately manifested in the creation of chocolate pizza. The chocopizza can be made from any kind of chocolate. Moreover, you can also choose toppings: nuts, candied and fresh fruits, seeds, and berries are all available.
Address: 8, Sim'i Khokhlovykh Street
Gourmandine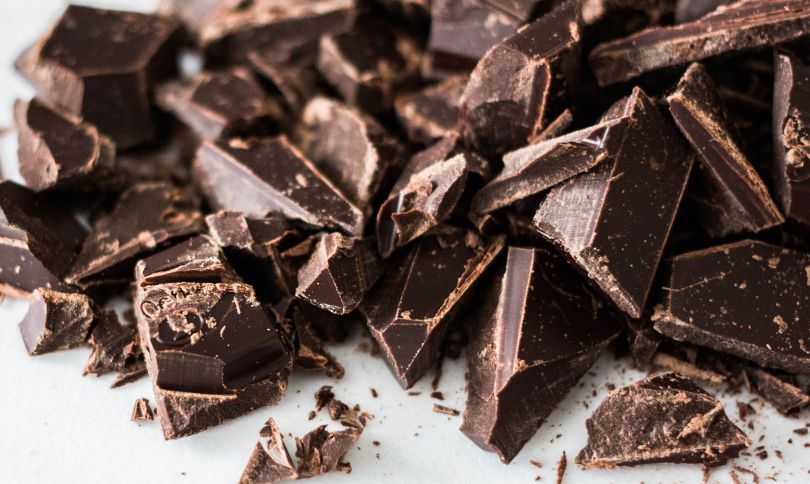 Gourmandine brand specializes at premium-class chocolate. Here you will find prime chocolate, as well as caramel, dragee, nougat, and fondue from various top-notch manufactures. The products are imported from France, Belgium, England, Lebanon and other spots of the globe.
Besides, the shop offers handmade sweets based on French and Belgian recipes created by Ukrainian designers. You can order custom gift sets and exquisite chocolate compositions. Finally, Gourmandine has workshops for those who'd like to try themselves at making chocolate.
Address: 1 floor, Ocean Plaza shopping mall; 1 floor, Gulliver Shopping Mall
Von Kluschke Chocolate House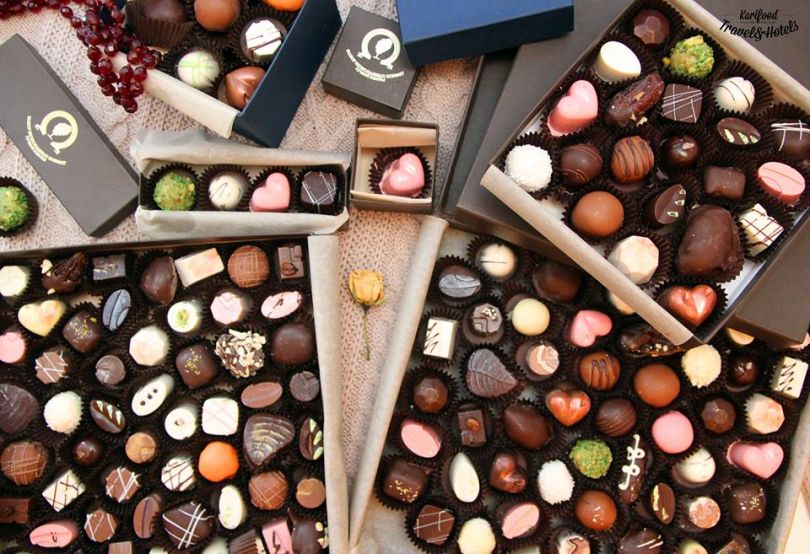 One more chocolate family business in Kyiv is Von Kluschke Chocolate House. According to the brand's website, Von Kluschke family has a vintage recipe book, which was passed down with generations. The recipes used by the brand are quite simple and GMO-free. To give an idea, Von Kluschke doesn't use preservatives, soy and lecithin in their production.
All chocolate by Von Kluschke is based on natural Belgian chocolate. As for the sweets, the brand uses honey, nuts, rosemary, mint, fruits, cayenne pepper, red cocoa and cognac. Von Kluschke shop in Gulliver shopping mall often organizes workshops for kids.
Address: 1 floor, Gulliver Shopping Mall
Roshen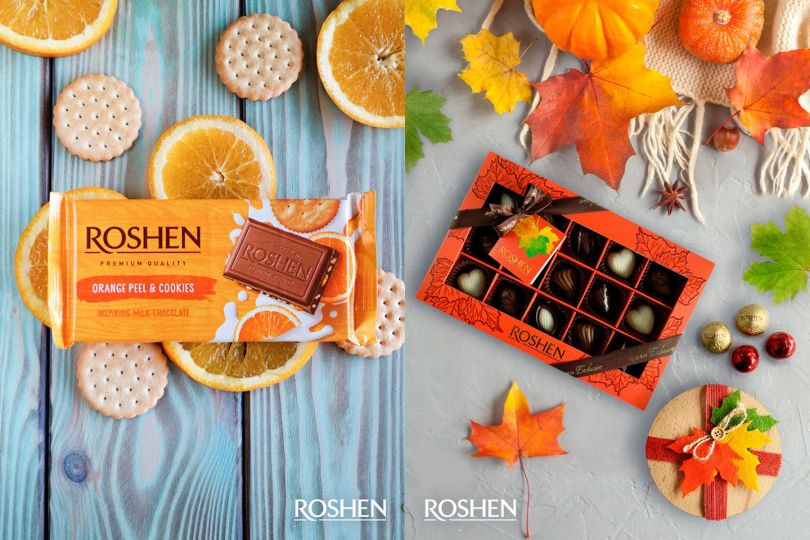 Naturally, the most famous of Kyiv chocolate factories can't be omitted from the list. After all, Roshen Confectionery occupies the 24th place in the Global Top-100 Candy Companies ranking. Each brand shop in Kyiv is unique and lures kids with creative showcases, which show manufacturing sweets. Roshen's product range includes more than 350 kinds of sweets.
To give an idea, you can find chocolate and jelly sweets, caramel, toffee, chocolate bars, biscuits, wafers, sponge rolls, pastry and cakes. The iconic Kyiv Cake stays one of the most popular products by Roshen. As for chocolate, milk and sweet Chaika ("Seagull") and Olenka are by far the most famous products.
Address: 2, Khotynska Street; 21, Starovokzalna Street; 16/4, Verkhnii Val Street; 40, Velyka Zhytomyrska Street. The full list is available on Roshen website
The following list is the editor's choice. All companies are listed in the random order.
Photo sources: websites and Facebook pages of businesses mentioned above, unsplash.com.