Zhovten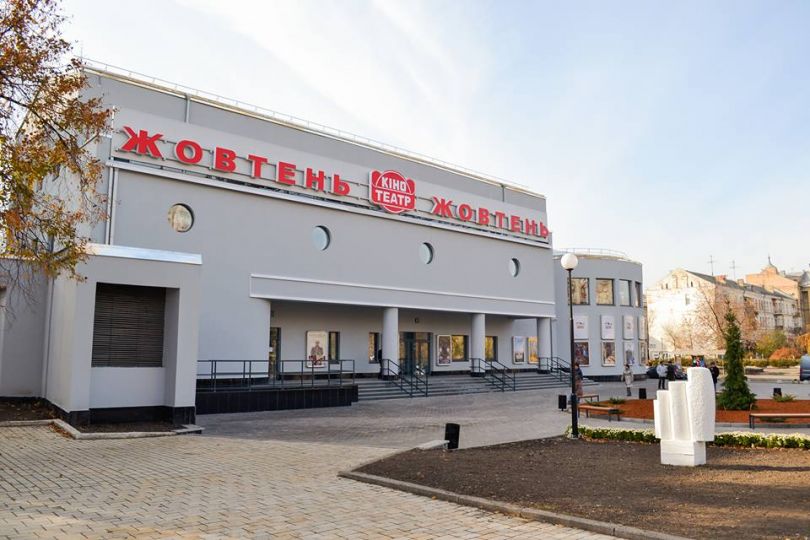 Zhovten is one of the oldest functioning Kyiv cinemas, opened way back in 1931. The cinema is conveniently located on Podil not far from the Kontraktova Ploshcha metro station. Zhovten was reconstructed after the fire in 2014; now it has a new interior and equipment.
As a member of Europa Cinemas network, Zhovten often shows festival films in original language. Besides, new and long-awaited movies from blockbusters to dramas are usually shown in English as well - with or without Ukrainian subtitles. You can check what's currently available in English at zhovten-kino.kiev.ua.
Address: 26, Kostiantynivska Street
Kyiv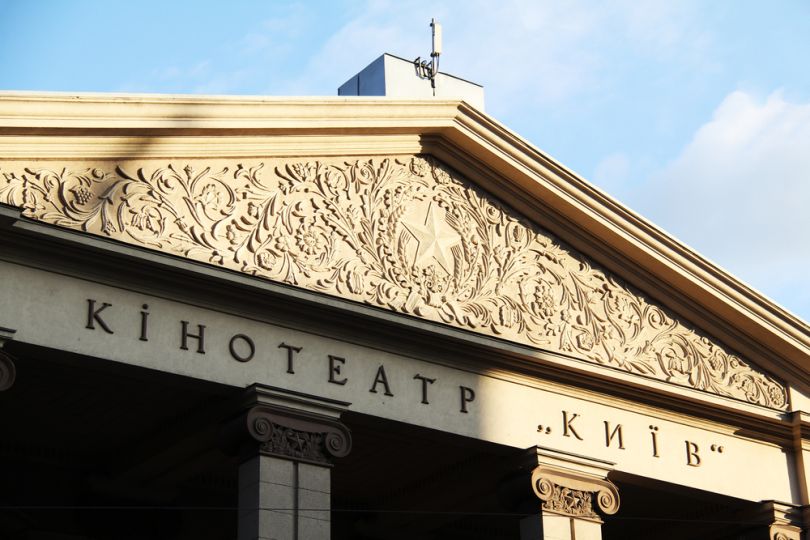 One more pioneering theatre is Kyiv (sometimes spelled 'Kiev') located in the downtown right in front of the Ploshcha Lva Tolstoho metro station. It was opened in 1952; and it still boasts a beautiful interior with stucco and gilding. Kyiv cinema is the leading theatre when it comes to hosting film festivals.
Apart from national film festivals and short movies, you can also regularly enjoy National Theatre Live - a joint initiative with British Council, which gives international viewers a chance to enjoy British theatre live in original language. You can view the schedule at kievkino.com.ua.
Address: 19, Velyka Vasylkivska Street
Cinema Citi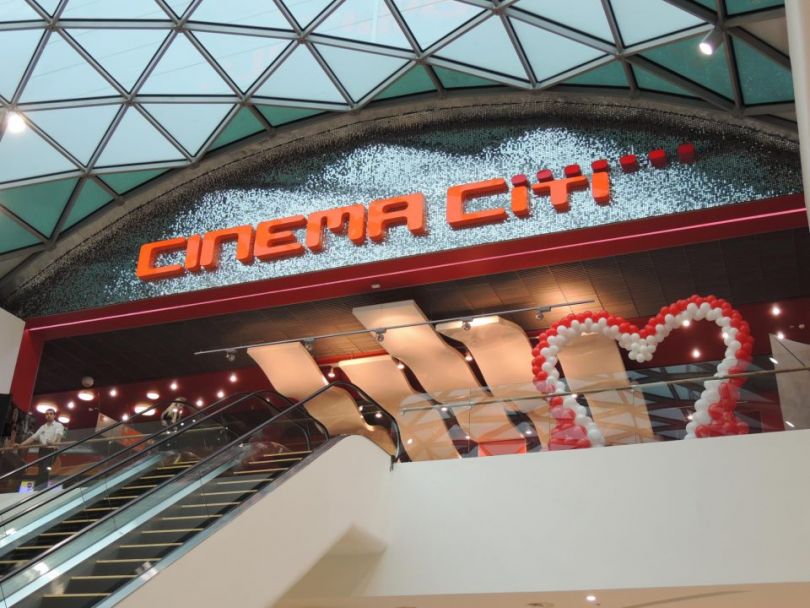 Cinema Citi is located on the third floor of Ocean Plaza shopping mall (the Lybidska metro station). This cinema has 8 screens equipped with modern technologies: 3 of them support 3D and the great premier screen shows 4K Ultra HD movies. As a rule, Cinema Citi shows new movies in English around the same time they are released internationally. In case you want to order a movie for a party, a VIP screen is available for such occasions. All details are available at cinemaciti.ua.
Address: Ocean Plaza mall (176, Antonovycha Street)
Planeta Kino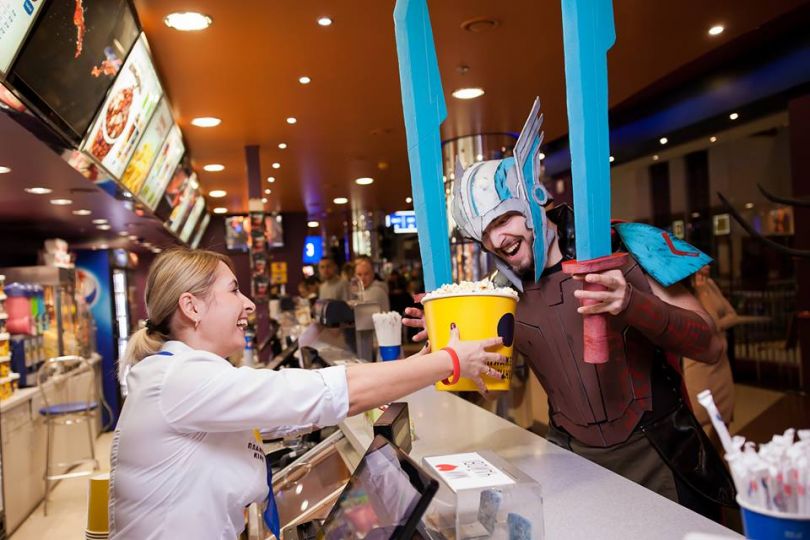 Planeta Kino, often simply called IMAX, is known for bringing the unique IMAX technology to Kyiv in 2008. The cinema is located on the second floor of Blockbuster amusement center. Blockbuster provides free buses that depart from the Pochaina metro station.
The cinema has 13 screens and supports IMAX, 4DX and CINETECH+ technologies. You can buy personal 3D glasses as well. Planeta Kino shows the latest movie premiers at the same time with the international release. Blockbuster tickets are usually sold out quite quickly. A detailed movie schedule and information about buses is available at planetakino.ua.
Address: Blockbuster amusement center (34B, Stepana Bandery Street)
Multiplex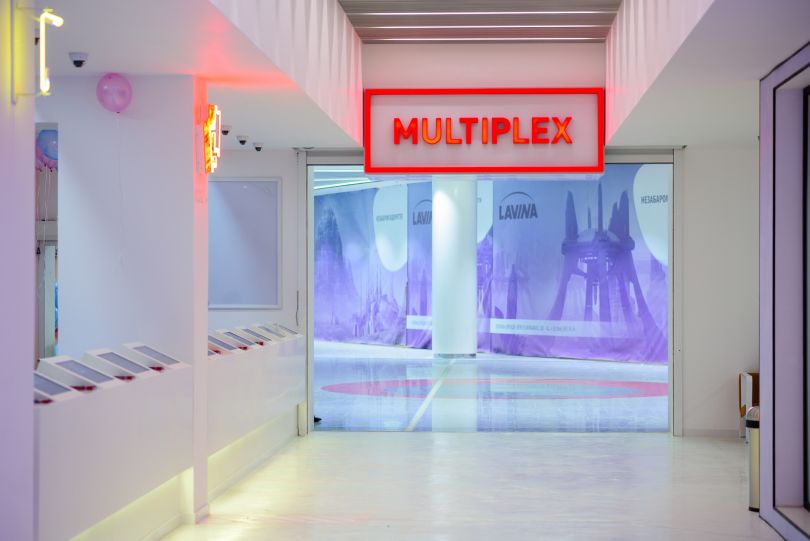 Multiplex is one of the largest chain cinemas in Ukraine, present in more than 10 large cities. As for Kyiv, Multiplex screens are mostly located in shopping malls all over the city. The cinema takes part in the National Theatre Live as well and regularly shows English-language movies in Kyiv.
Premiers from Marvel blockbusters to award-winning history movies take up the most part of the schedule. Besides, sometimes when a movie in demand isn't initially shown in English, the cinema can add showings, provided there are enough people to see the movie. You can check out the schedule at multiplex.ua.
Address: Lavina Mall, SkyMall, Atmosphera, Komod, Prospect shopping malls
America House Kyiv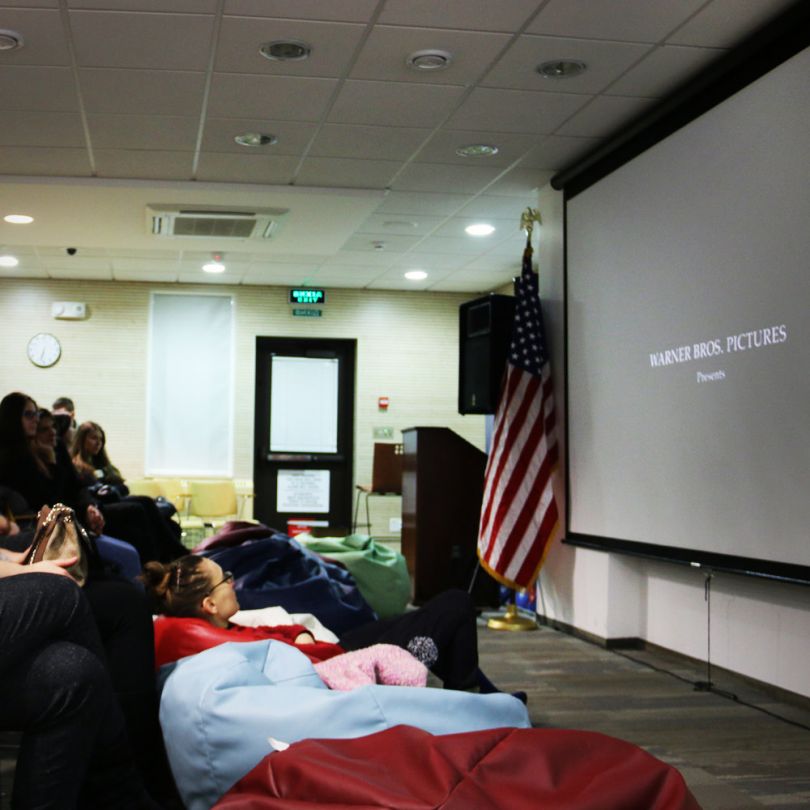 America House is an open space that regularly organizes various activities from group discussions to workshops for free. All you need is to present your passport or a driver's license - and enjoy numerous events available here. America House is conveniently located in the downtown, the Lukianivska is the closest metro station.
Here, movies in English with subtitles are a tradition on Friday nights at 6.30 P.M. The movies usually range from Hollywood classics and nostalgic flicks to the recent award winners. You can see what's new at americahousekyiv.org.
Address: 6, Mykoly Pymonenka Street
Photo sources: depositphotos.com, Facebook and websites of businesses mentioned above. All images belong to their rightful authors.