Why Did I Decide to Visit Hum:Hum?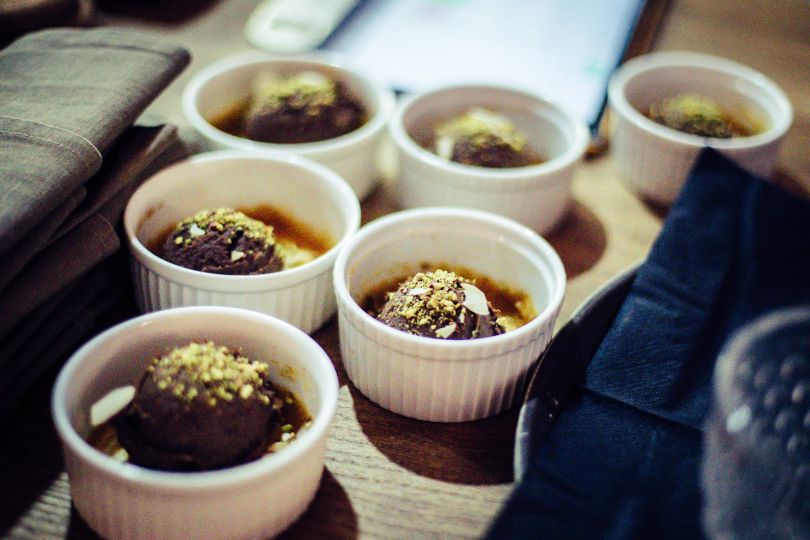 Simply put, previously my brain perceived a meal as a good one only if it included meat – without any compromises. Now I can eat meat and feel great, but also I am able to get along without it. This is as normal as being able to speak two languages – that is how I currently feel it. So my brain, inspired by the wish to make new neural connections, sent me to Hum:Hum – relatively new and fancy vegetarian restaurant in Kyiv.
Interior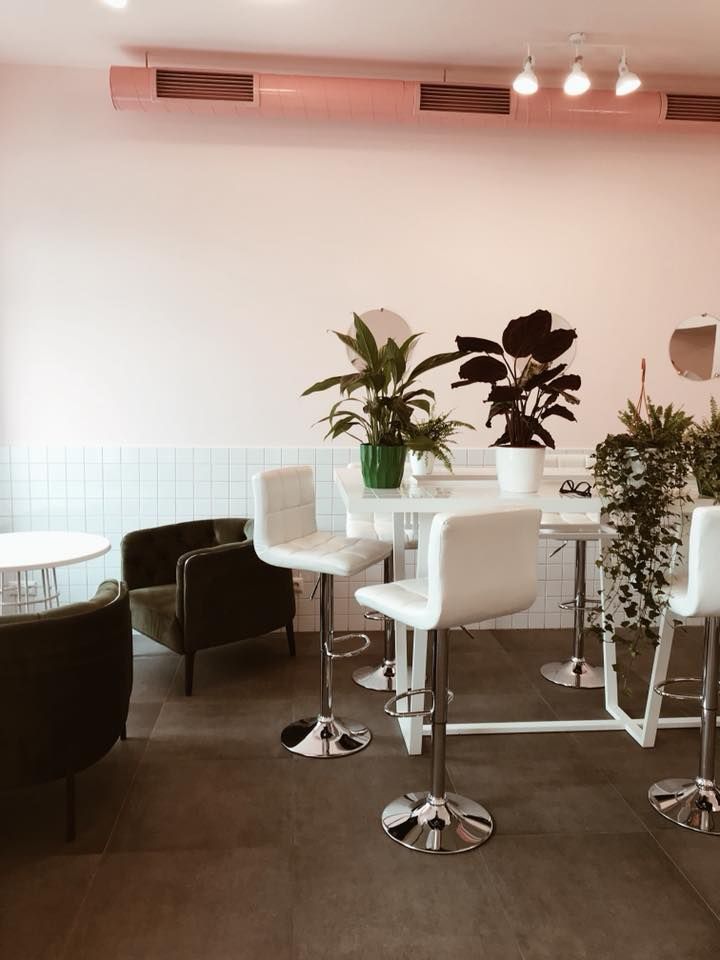 Hum:Hum delights with easy-going and cozy atmosphere. Its interior design generally keeps to light colors – light-pink and white. White tiles, white & black furniture of simple shape, racks with much greenery, mirrors and numerous paintings on the walls please the eye and create effect of mind relaxation. It is definitely a comfortable place to reside in.
Menu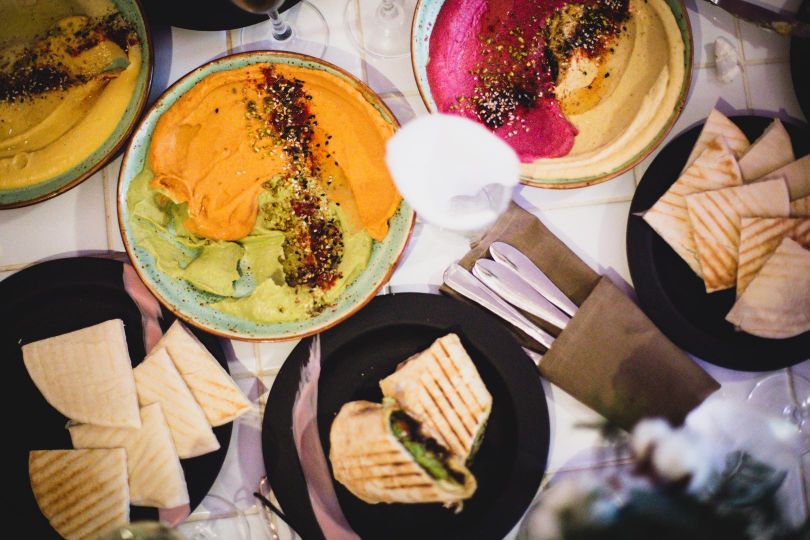 I called Hum:Hum fancy because its menu unites all modern trends: hummus, bowls, vegetable milk, colored coffee, matcha, smoothie. And most important of all – this is a vegetarian place with no meat in the menu. I doubted that I would go to such place before. However, new habits together with curiosity won the day, so I entered Hum:Hum and took a seat. It turned out to be less scary than I thought. No pathos. I ordered a signature breakfast, and it was tasty: good hummus with avocado, sunny side eggs, toasts, brynza cheese, Daikon radish, jacket new potatoes, vegetables and perfect sauce made of mustard, plums and cilantro. The menu is designed in a proper way and is notable for correct combinations of products. This is simple food, but with its own charm. Here you will find such ingredients and dishes as caramelized onions, tomato salsa and goat cheese, persimmon, coconut, soy sauce and quince with buckthorn.

Impressions & Conclusion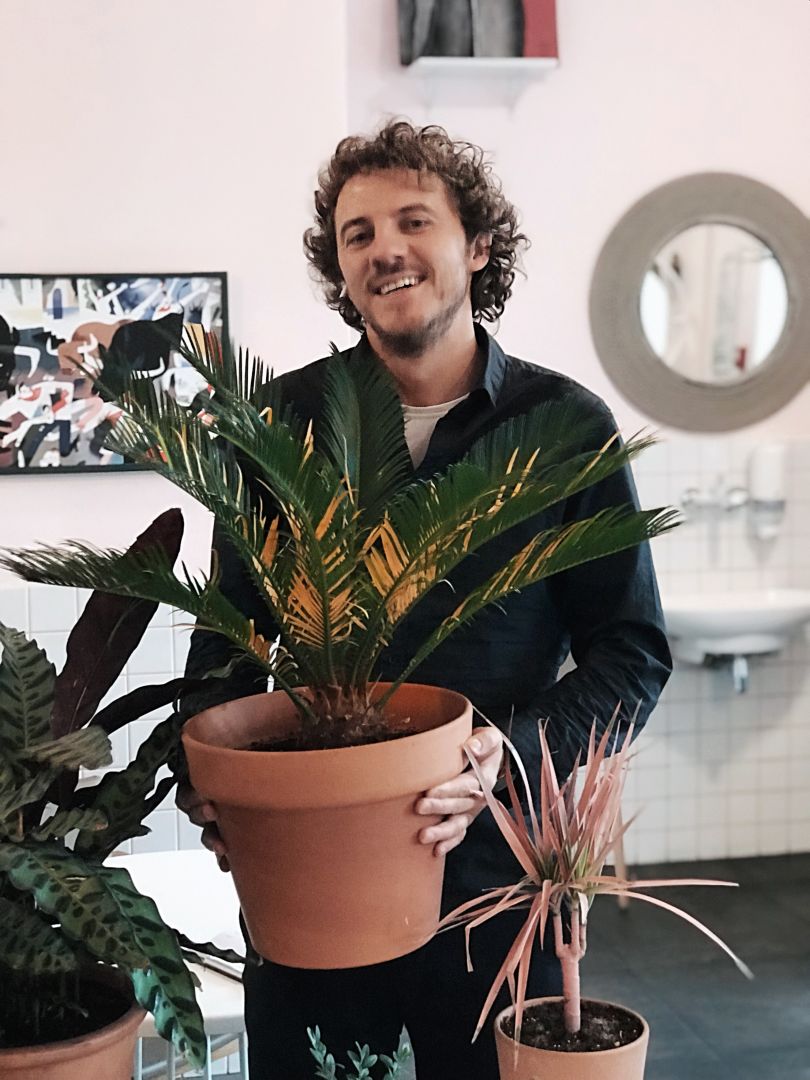 I felt a bit strange because I knew that 90% people surrounding me in Hum:Hum are vegetarians. It`s like going to a theatre where everyone wears suits while you put on your jeans. But it did not make the performance worse. In the end, I was so impressed that I even ordered a smoothie!
As a conclusion, I have to say that I will go back to Hum:Hum because I liked it. If you have not been there before, I recommend this place – especially to those ones who are used to eating meat always and everywhere. Just try other food and watch the reaction of your brain. First, you will experience hysterics, but then it will turn into amazement.
Prices: toasts with avocado and goat cheese – UAH 125, almond croissant – UAH 55, classic hummus – UAH 78, hummus with avocado – UAH 110, pumpkin hummus with couscous and mushrooms – UAH 110, "Humussexual" smoothie (mint, banana, mango, lemon fresh, curcuma) – UAH 60
Address: 13/34, Mezhygirska street
Photo source: Hum Hum Facebook page and by Evgeniy Klopotenko.