0 0

One of the top destinations in Geneva is the iconic Jet d'Eau fountain,created in 1886 as a safety valve for a hydraulic power plant, which utilized water from Lake Geneva to generate electricity. The fountain was originally much smaller than it is today, measuring only about 30 meters in height. However, it soon became a popular attraction and was gradually enlarged over the years. Today, the Jet d'Eau stands at a height of 140 meters and is one of the most iconic symbols of Geneva. Jet d'Eau is visible from many points throughout the city. Visitors can take a boat tour to get an up-close view of the fountain or simply stroll along the scenic promenade and take some photos.

0 0

Old Town is another popular destination in Geneva, it is home to many historical landmarks and charming cobblestone streets. Visitors can explore the beautiful Saint-Pierre Cathedral and climb to the top of the cathedral's towers for a panoramic view of Geneva and the surrounding mountains (Free Entry), wander through the picturesque Place du Bourg-de-Four square, and marvel at the architecture.
0 0

For those interested in art and culture, the Museum of Art and History is a must-visit destination in Geneva. The museum houses an extensive collection of art and artifacts from around the world, including works by famous artists such as Rodin and Monet.
Read more / Free Entry
0 0

Another must-visit destination in Geneva is the stunning Batiment des Forces Motrices. This historic building, which was originally built as a hydroelectric power plant in the late 19th century, has been transformed into a cultural center and performance space.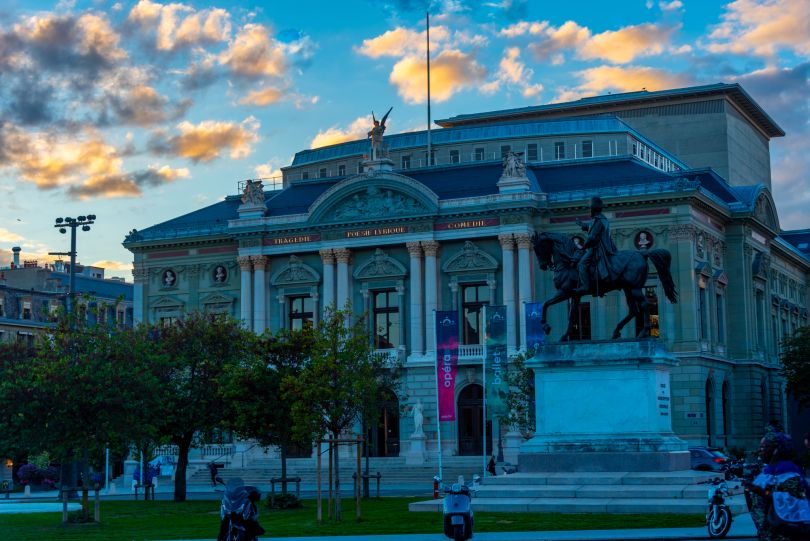 One more cultural gem in Geneva is the Geneva Theatre, also known as the Grand Théâtre de Genève. This historic theater has been entertaining audiences since it first opened its doors in 1876, and today it is one of the most important cultural institutions in the city.
The Geneva Theatre hosts a wide variety of performances throughout the year, including opera, ballet, theater, and music.
Read More / Book Tickets

0 0

Of course, no trip to Geneva would be complete without a visit to the stunning Lake Geneva. This serene lake is surrounded by beautiful parks and gardens, and visitors can take a boat tour or simply relax and enjoy the scenery.
0 0

Whether you're interested in history and culture, outdoor activities, or simply relaxing and enjoying the scenery, charming Geneva is sure to delight.

Photo sources: depositphotos.com. All images belong to their rightful authors.