The wine industry of Ukraine is well-established with long traditions. Several brands of wine from Ukraine are exported to bordering countries, the European Union, and North America. Wine business in Ukraine has greatly flourished recently, as well as wine tourism. Now you can easily book a tour to many «new wave» wineries, watch the grapes going from grapevines to the bottles, taste various types of wine and local cuisine.
Transcarpathia (Zakarpttya Region)
This south-western region is the home of Ukraine's best red wines. The wine traditions of the region has almost 1000-year history. Here you can still find wine cellars dating back to the times of Austo-Hungarian Empire and a Big Siege of Turks.
Cotnar Winery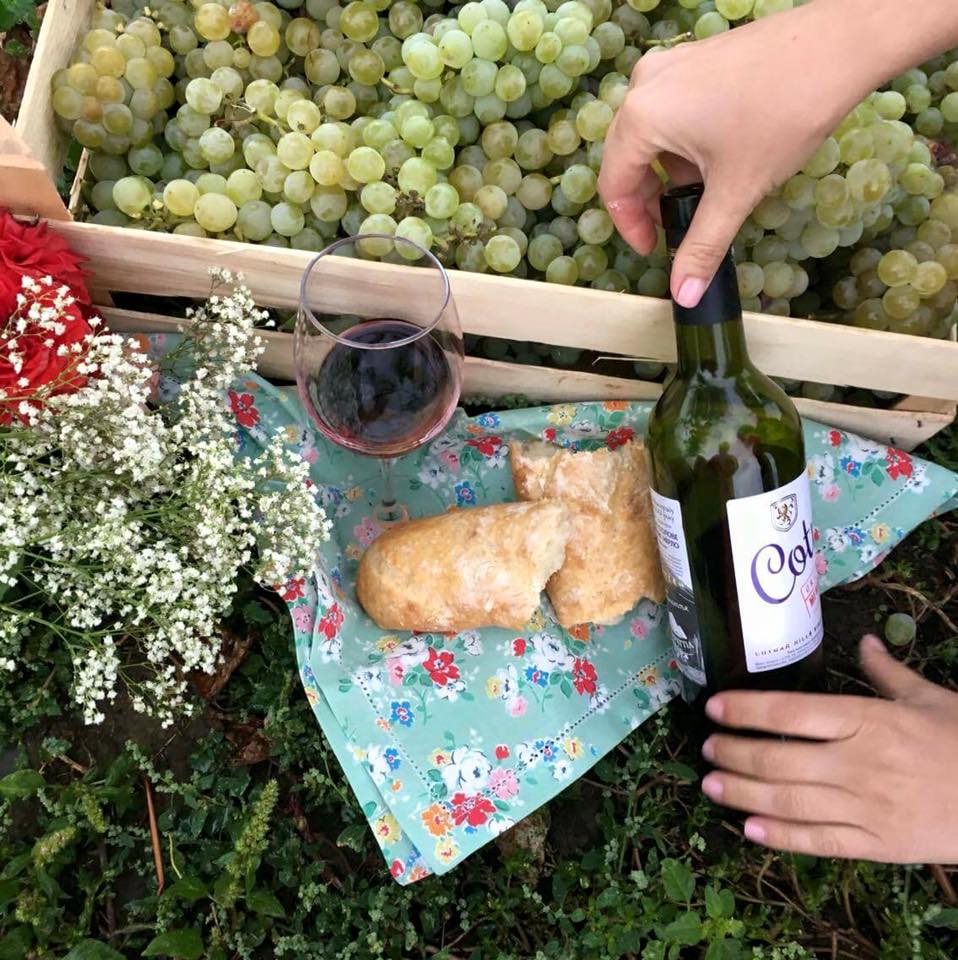 Cotnar wine collection reflects a romantic region, the touch of a celebrated wine maker, and the pride of passionate winegrowers. Cotnar Winery juice is exclusively from grapes grown in Cotnar Hills' own vineyard, a pristine environment located at the foot of the Carpathian mountain range. This is a historical place where Carpathian wines have been crafted for centuries; a picturesque region of healing mineral waters, where extinct volcanoes and medieval castles guard the eastern corner of the Hungarian plains. The local climate is perfect for vineyards, even on the southern slopes, because of the refreshing cool winds of the Carpathians. Since Cotnar uses French AOC and Italian DOC systems, its wines embody the unique character and style of the Cotnar Hills, long known as a paradise for wines.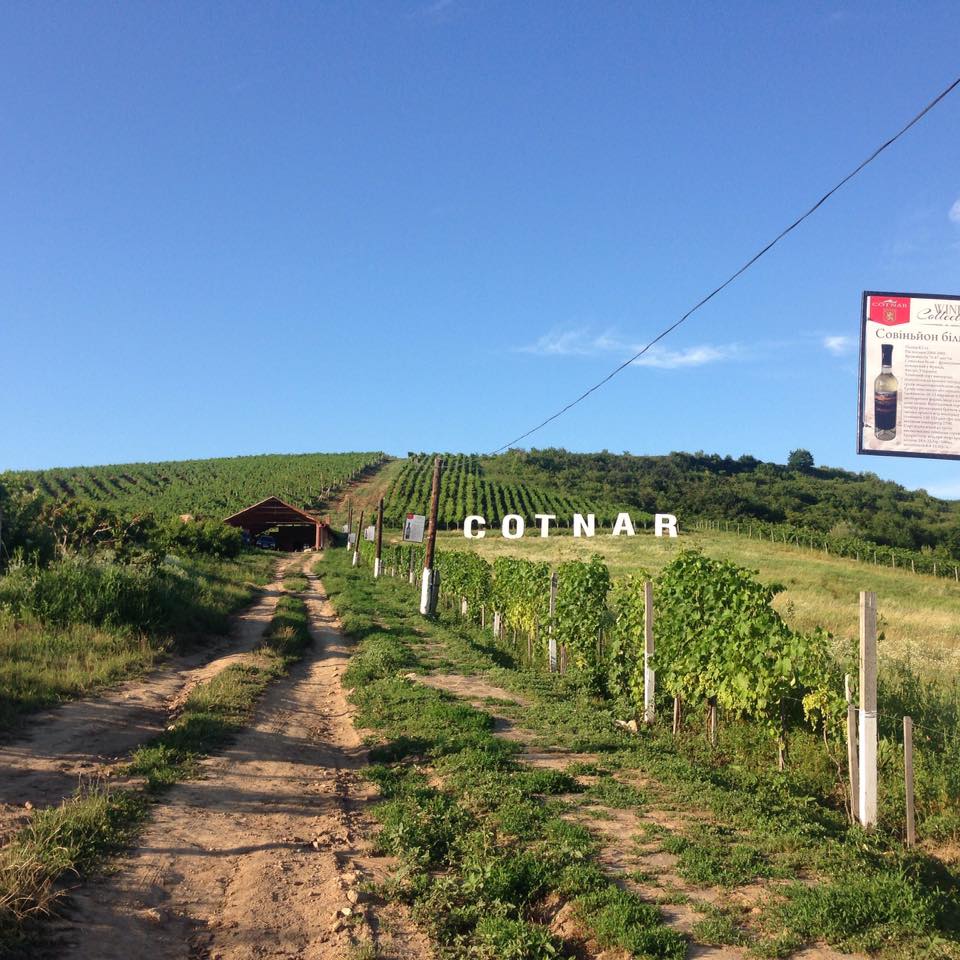 Cotnar Winery is a modern industrial complex housing the complete production cycle, with high production capacity levels. Its premises include primary wine making (grape processing and making wine) and secondary processing (finished product bottling), wine cellars, and wine tasting rooms. Tours are welcome year round. Here you can also have an authentic fine dinner and stock up for fine artisan foods and wines at the in-house shop.
Address: Muzheyeve village, Beregovo District, Zakarpatsky region
For tour reservation: +380504204555
Chizay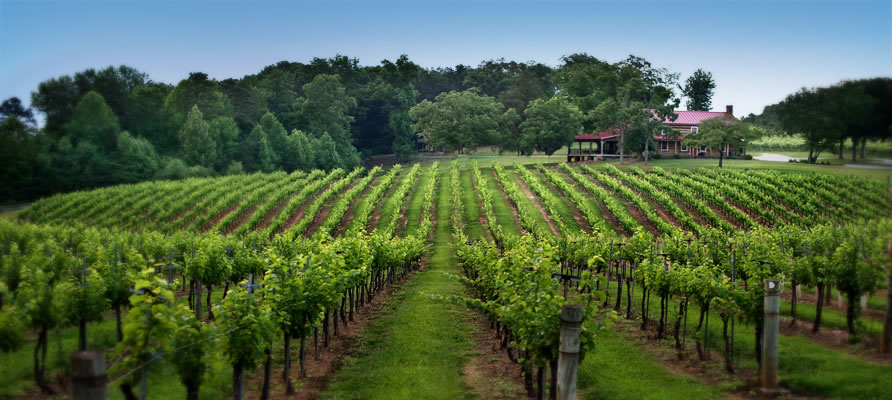 The winemaking complex Chizay was founded in 1995 in the town of Beregovo which is situated in the Transcarpathian region of Ukraine, on beautiful Chizay gorge where Ukraine borders with Hungary. Currently, the Chizay factory is a modern industrial full production cycle wine making complex consisting of its own vineyards, primary wine making plant (on which the processing of grapes and making wine takes place), a secondary wine making plant (where the finished product is bottled), wine storages, tasting rooms, offices and warehouses.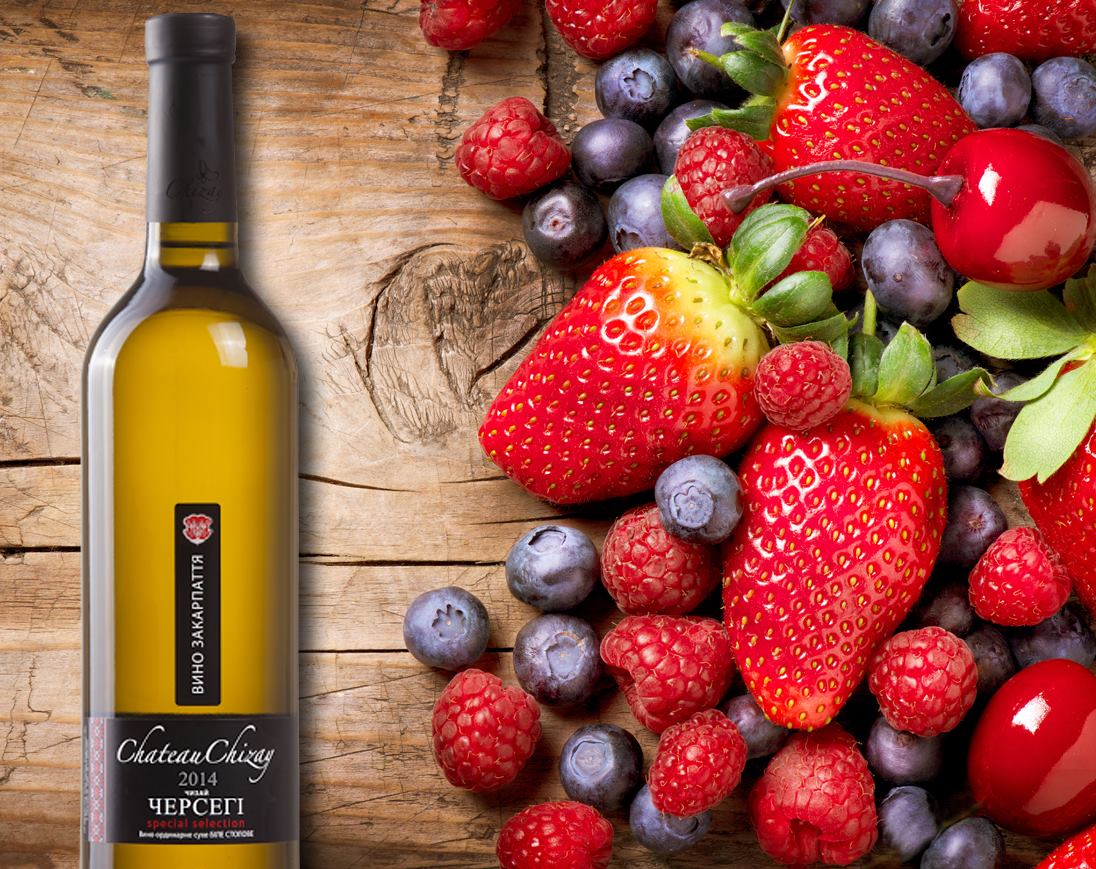 With the aim of popularizing the wines and enhancing the culture of wine drinking, Chizay winemaking complex opened an exquisite tasting room of 90 meters in September, 2010. The tasting room accommodates up to 50 guests. Two years afterwards, a museum of viticulture and winemaking was also opened to visitors. In 2012, in close collaboration with the Museum Castle "Palanok" located in Mukachevo, Transkarpathian region, Chizay tasting room and a company store selling finished wine products opened directly within the castle, specifically in the old princely wine cellar.
Address: Beregove town, Zakarpatsky region.
For tour reservation: +380673229910
Southern Ukraine
Shabo Winery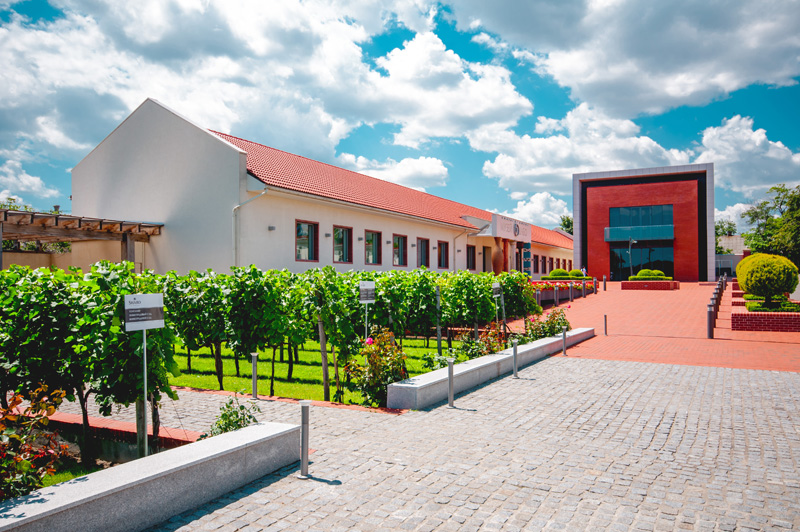 Shabo Wine Culture Center is located in a resort area in the Odesa region, southern Ukraine – one of Europe's oldest regions where winemaking traditions are dated as far back as the ancient times.
Shabo Wine Culture Center is the only tourist complex in Ukraine located right on the premises of an active winemaking enterprise, combining state-of-the art, high-tech production process with unique historical and cultural landmarks.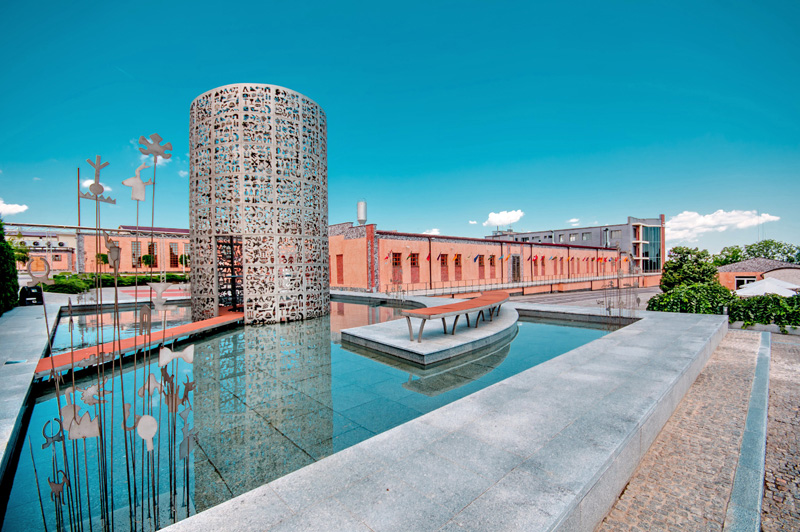 Every year, Shabo Wine Culture Center welcomes tens of thousands of visitors. The center offers highly popular organized tours and hosts events aimed at improving the drinking culture, popularizing healthy lifestyle, and strengthening family traditions.
The uniqueness of this establishment is highly appreciated by not only the connoisseurs of noble beverages but also international experts.
Shabo winemakers have no secrets from consumers, and therefore, doors to all premises of the company are open for Shabo Wine Culture Center's visitors: state-of-the-art grape receipt and processing facility, huge underground wine storage, elite Shabo wine section, powerful Shabo brandy and grape vodka production complex, and Shabo Sparkling Wine House are ready to share the winemaking secrets. Moreover, all that is right next to Shabo terroir vineyards.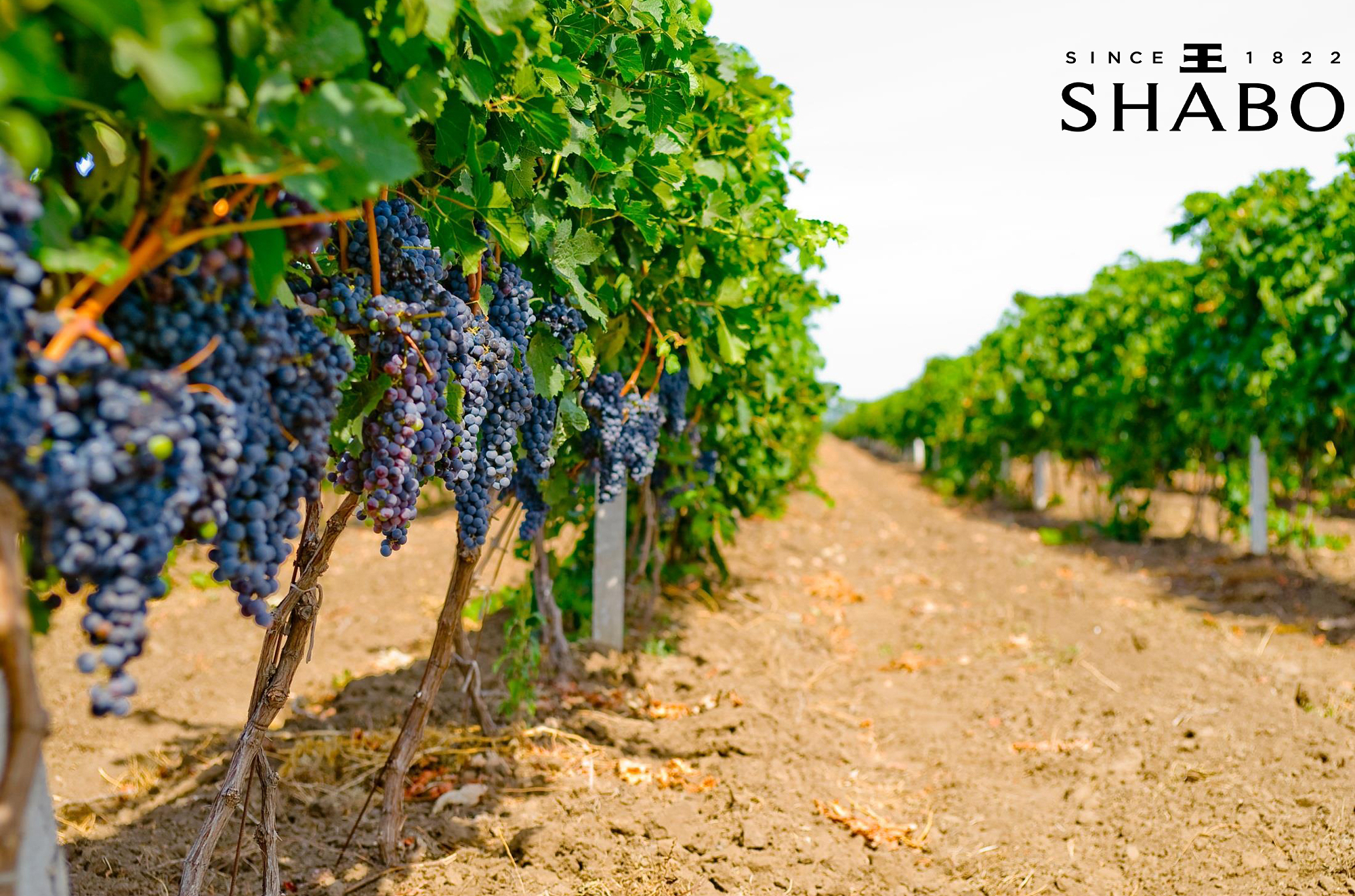 For convenience of its guests, Shabo has an original store offering the entire range of Shabo products, which includes over 80 brand names of the highest-quality beverages. This is also a place where you can buy souvenirs. Next to Shabo Wine Culture Center is Shabo Court, a cozy restaurant where you can wash down any meal with an excellent choice of Shabo's still and sparkling wines, vermouths, brandies and grape vodkas.
Address: 10, Shveycarska street, Shabo village, Belgorod Dnistrovskyy District, Odessa region.
For tour reservation: +38 048 7000 210
Kolonist Winery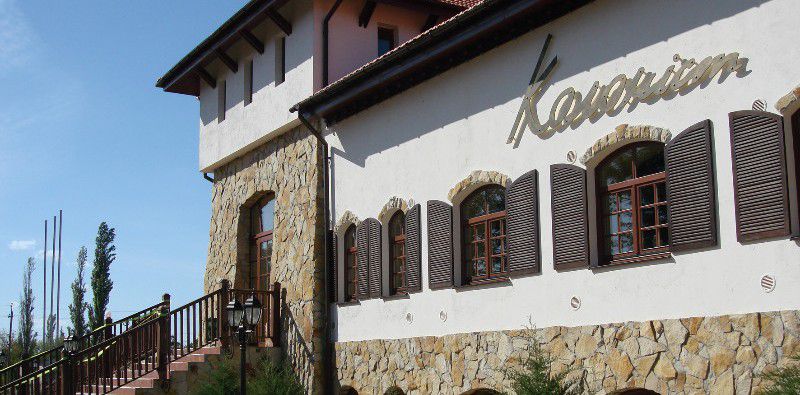 TM "Kolonist" represents Plachkov family's pride, the result of their ongoing commitment and the expression of love, passion for the land and its bounty. Plachkov family's winery was founded in 2005 with the aim of producing premium local wines. Today winery is managed by its founder and owner Ivan Plachkov and his wife Alla.
"Kolonist" took its name from the Bulgarian colonists who inhabited this area in the XVIII century. The founder and the owner of the company – Ivan Plachkov – is a descendant of the nation who made a huge contribution in turning this abandoned territory into flourishing and fertile land. The land that is devoted to winemaking and high-quality enology. The label of TM "Kolonist" contains the portrait of Ivan Plachkov's great-grandfather, who was one of the first Bulgarian colonists of Bessarabia.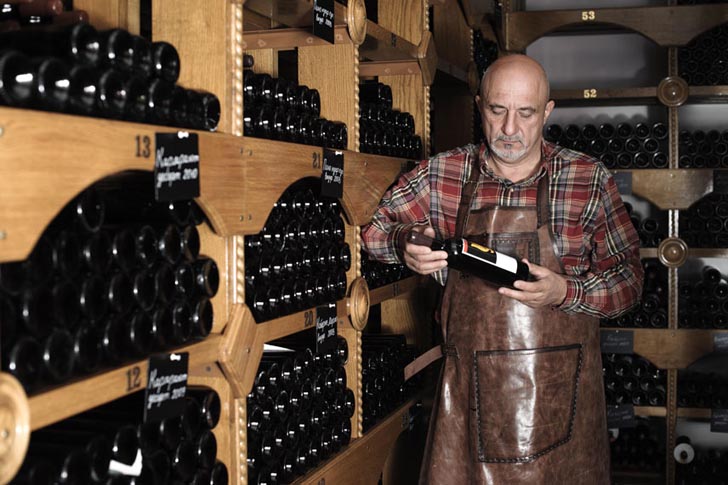 Kolonist vineyards are located on the same latitude as Bordeaux (France) and Piedmont (Italy) – the 45th parallel, in the best climatic conditions – moderately continental climate with the sea influence.
Since 2007 "Kolonist" has cooperated with one of the best French wine consultant from Bordeaux Olivier DAUGA (www.olivierdauga.com), who advises the entire process of wine-making while visiting Krynychne village several times per year.
Kolonist Winery is opened for visiting from Monday to Friday from 10:00 to 17:00. Especially for you the Kolonist staff will conduct excursion to vineyards, tour over winemaking workshops and "Kolonist" wine cellars, "Kolonist" wine tasting, lunch or dinner in the tasting room with dishes from traditional Bulgarian cuisine.
Address: 4, Bolgradska street, Krynychne village, Bolgrad disrict, Odessa region.
For tour reservation: +380444994021, +380964526412
Koblevo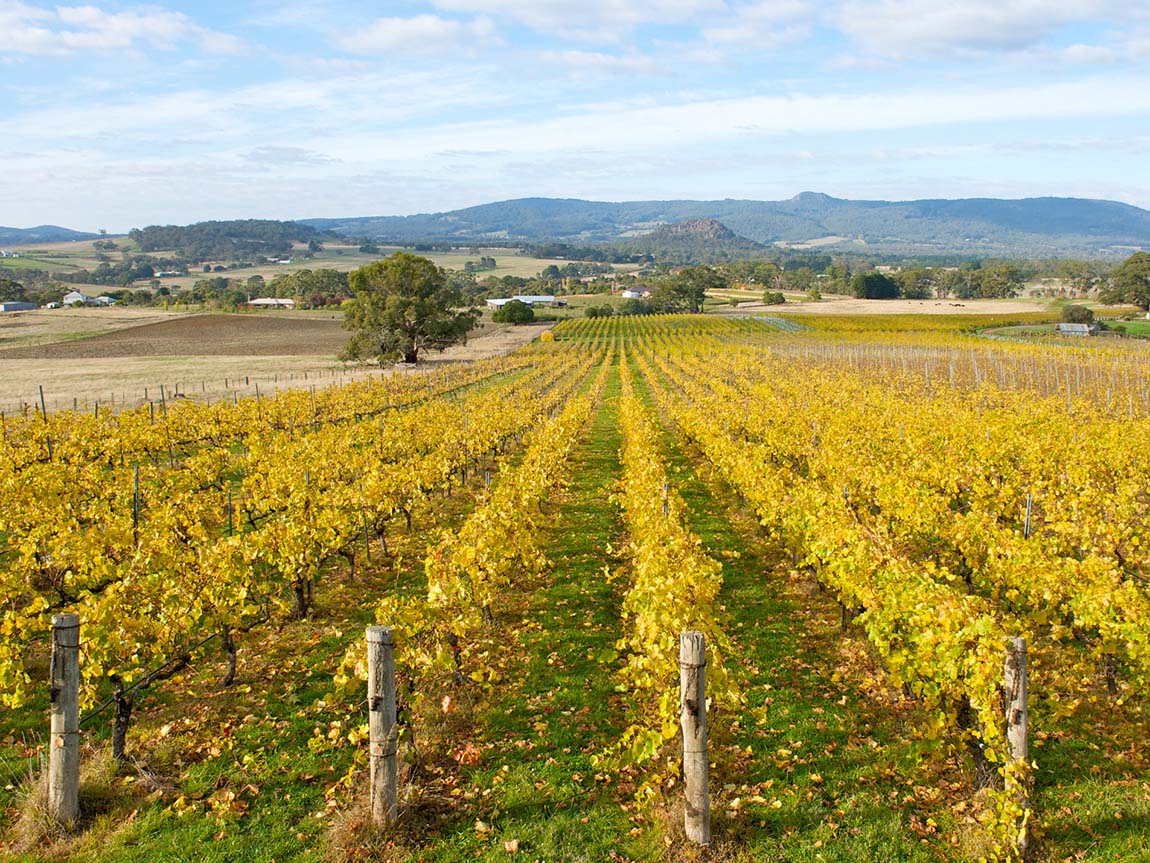 KOBLEVO wines are produced on the processing plant of the same name that possesses more than 2500 hectares of vineyards, carried and treated the best way. This is why all KOBLEVO wines are produced of exclusively fresh grapes of the highest quality.
Soft climate, fertile soil and 46 parallel location (the same as the famous Beaujolais green wines region in France) allow to grow an origin grape from KOBLEVO wines. The two product ranges allow to enjoy all the taste available: Bordeaux and Sommelier. French charm is not only in these names but also in exclusive style and label design.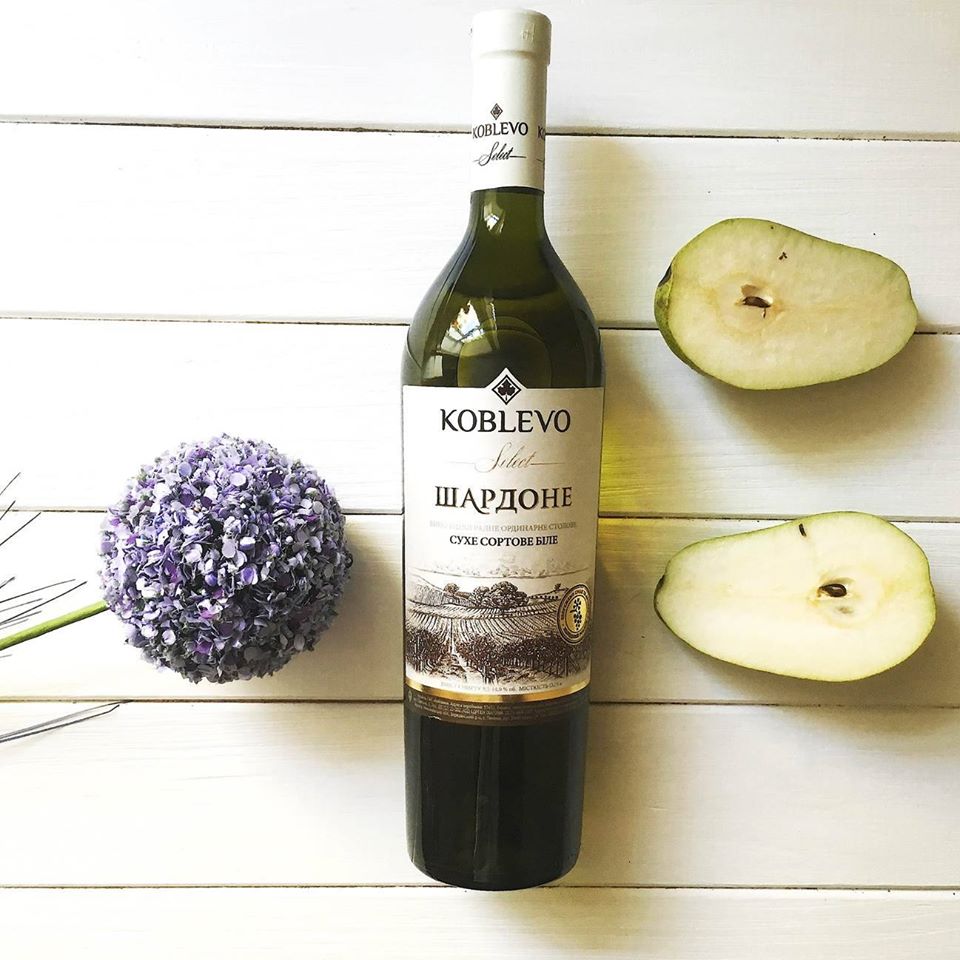 The advanced concepts and innovations of European winemaking are used while production of KOBLEVO wines. The plant updates its equipment assets with French, Italian and other European producers' technique.
All types of wine are available in KOBLEVO product range – dry, semidry, semisweet, desert and fortified. Besides, there are unique products in the range, formulated and produced by KOBLEVO winemakers specially to satisfy local Ukrainian tastes.
KOBLEVO opens its door to the degustation tours for all the guests of the sunny coast - the connoisseurs of quality wine and those who are just discovering the noble drink.
KOBLEVO degustation tour offers you a great opportunity to see the full production process of its Majesty wine: from grape growing and primary processing before fermentation, filtration, and cold treatment and, ultimately, to wine bottling.
Top winemakers of KOBLEVO not just tell about sorts of grape and teach you with all the niceties of proper degustation, explain the rules of the compatibility of different wines and dishes. It is very important that this noble beverage would emphasize the taste of the dish and would not enter to the fight for the taste effect.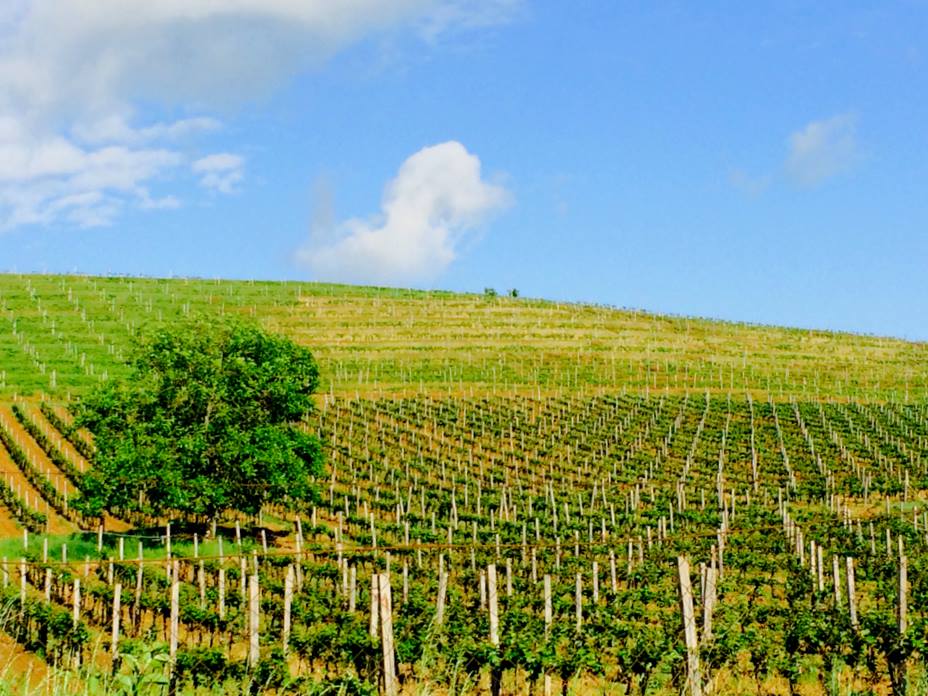 Address: Vynohradna 2A, Leninka village, Berezan' District, Mykolayivskyy region.
For tour reservation: +38098321-05-39; +38063 616-81-28
Let yourself get involved in the Ukrainian wine culture. «Destinations» rounded up most popular Ukrainian wineries for ultimate autumn travel experience.
Photos: Facebook Pages of businesses mentioned above and stocks.