Let's start with the most popular kinds of Ukrainian beers of mid-segment that can be easily found in any local shop and supermarket. Maybe these beers are not for a sophisticated gourmand, but they delight with stable quality and reasonable price.
Chernihivske

Easily recognizable label of Chernihivske beer is very common for drinks assortment of any Ukrainian store. This lager-type beer has a specific refreshing taste, ensured by traditional brewing recipes of old Chernihiv city. This brand, appreciated by many Ukrainians who value national product, is represented on the market by three main sorts of beer: "Premium", "Light" and "Strong". The company also offers special beer types such as "White", "Bagryane" ("Scarlet"), "White Night", "White Honey" and even non- alcoholic beer with vitamins "Chernihivske Fitness+" – for those who prefer healthy lifestyle but still value the taste of good beer.
Obolon`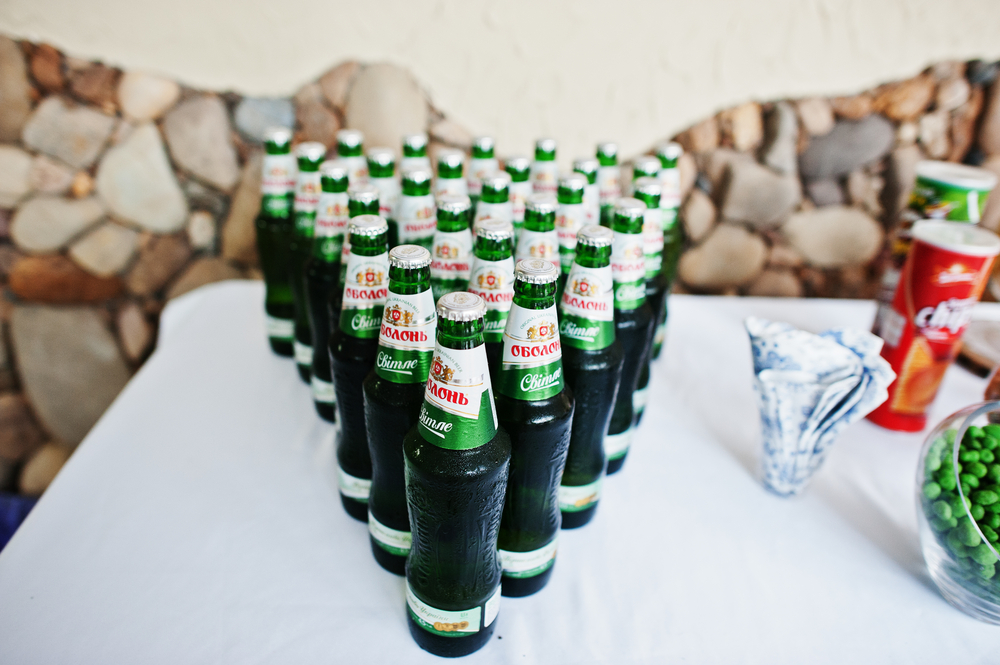 "Obolon" public joint stock company is one of the largest producers of beers and non-alcoholic drinks in Ukraine. If you see some bottles with "Obolon`", "Zibert", " Carling ", "Hike", "Zlata Praga" or "Desant" labels you can be sure that this is the product of "Obolon`" enterprise. Nowadays, 80% of all beer imported from Ukraine is made by "Obolon", which makes this trademark No 1 Ukrainian beer producer in the world. The branded "Obolon`" beer is available in "Premium", "Light", "Oksamytove" ("Velvet") and "Dark" versions.
Lvivske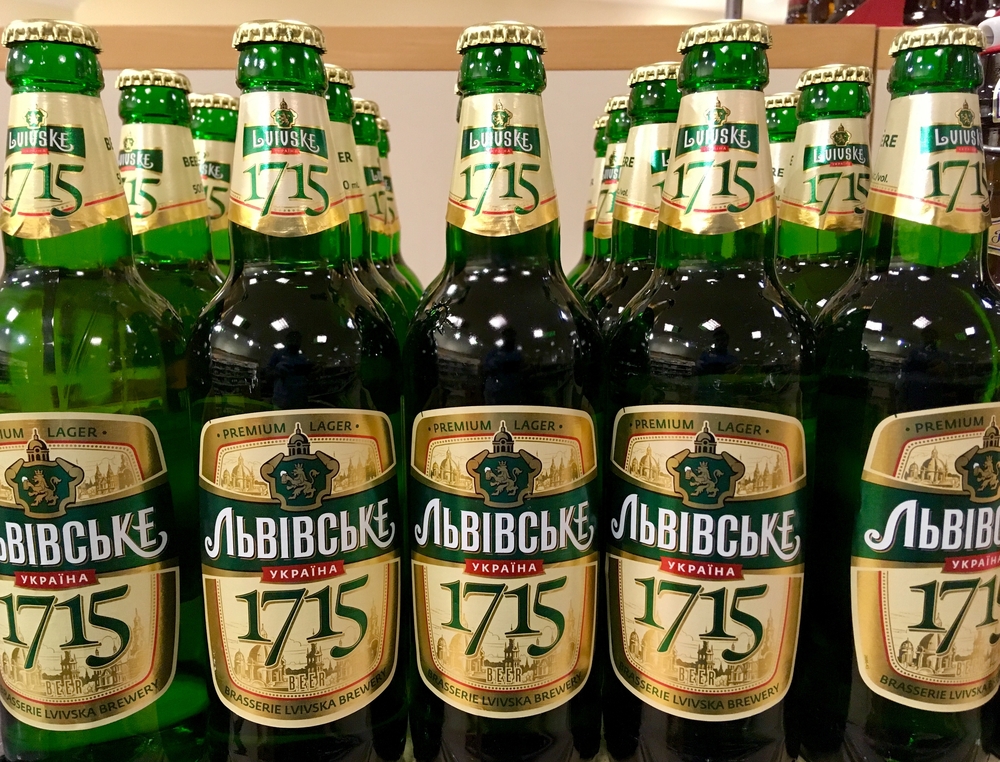 "Lvivske" beer is made by 300-year old recipes using the secrets of the best Lviv brewers. The assortment of the brand can boast variety of different beers such as "Lvivske 1715", a light pasteurized beer with clear malty aroma for the lovers of classic beer; "Lvivske Premium", a beer with bitter flavor; "Lvivske Light", a beer with smooth taste; "Lvivske Zhive ("Alive"), a light pasteurized beer that keeps original taste and fragrance of a freshly brewed drink; "Lvivske Strong", a serious beer with 7% of alcohol; "Lvivske Porter" with even 8%; "White Lion" unfiltered beer with wheat taste.
First Private Brewery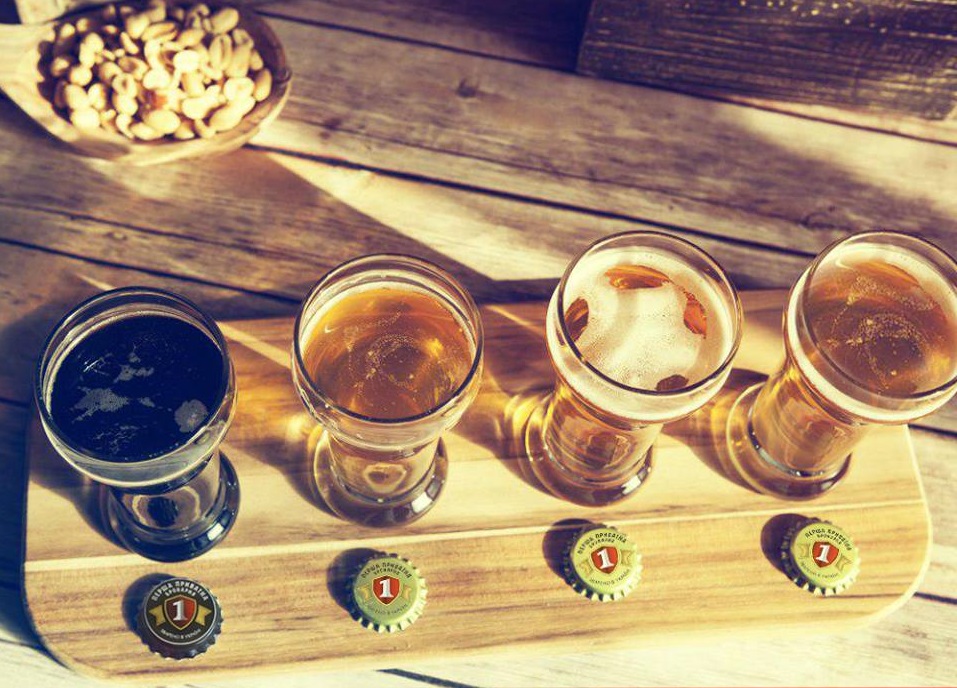 Those who would like to try something very Ukrainian and authentic should pay attention to beers offered by the First Private Brewery (Persha Pryvatna Brovarnia). This company is highly appreciated by local customers as one of the best breweries in Ukraine with wide choice of unique beers. Beer production plants of the First Private Brewery work in accordance with high quality standards of European breweries. The assortment of the brand delights with many original kinds of beer, for example, a series of light lager beers: "Bochkove", "Zakarpatske Original", "Svizhy Rozlyv" ("Fresh Pour Out"), "Galicia Crown" and "Stare misto" ("Old City"). The brewery also offers unusual beers such as "Avtorske" ("Signature") semi-dark lager, "Black" dark lager, "Andryyivsky Ale" light ale and "Vozdvyzhenske" semi-dark ale.

As for craft beers, which have been becoming more and more popular in Ukraine recently, we should surely mention the following breweries:
Tsypa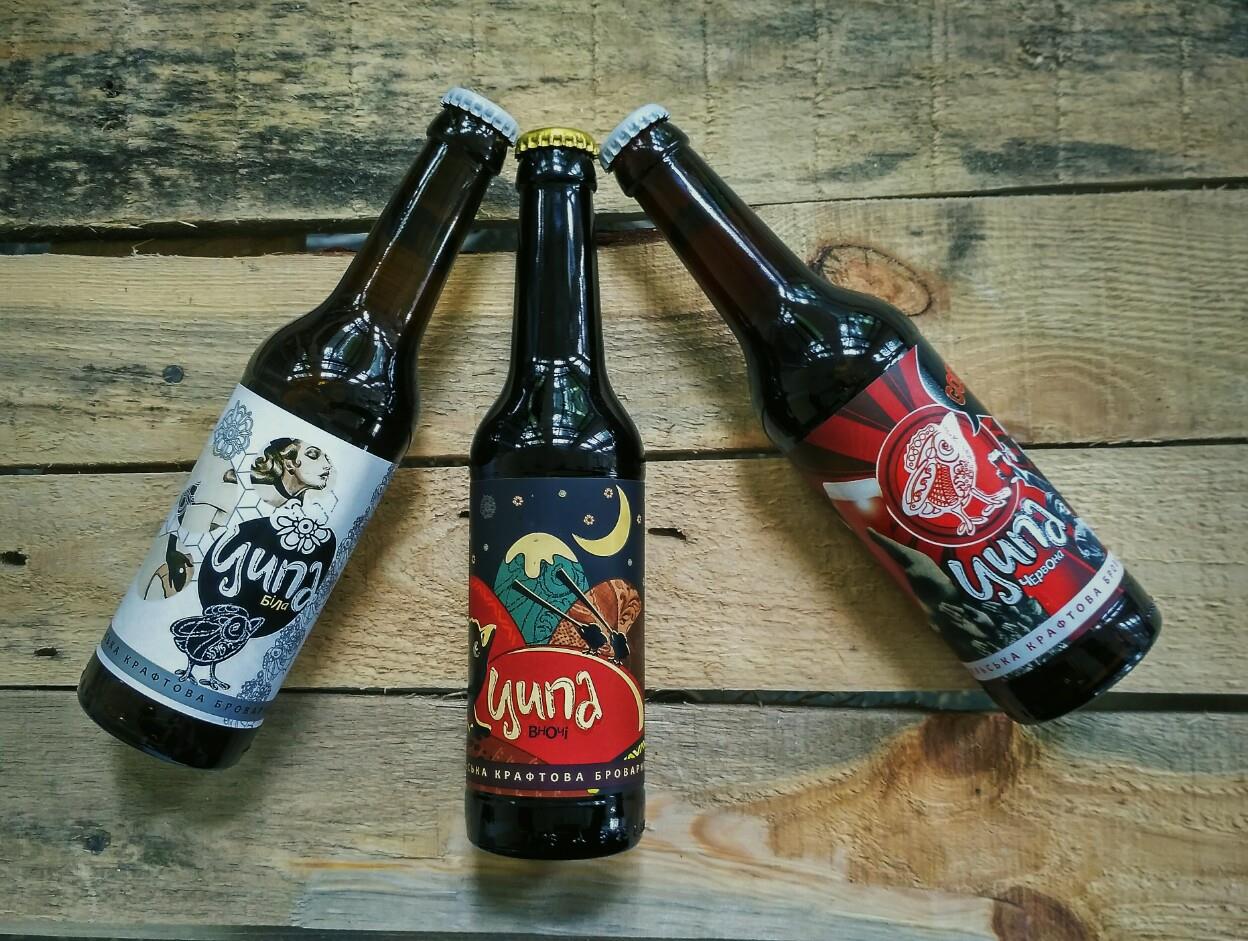 Nowadays, Tsypa brand is considered as one of the best craft beer producers in Ukraine. Hutsul brewery, founded in Kvasy village of Zakarpattya oblast` in 2015, produces its beers according to the old secrets of Carpathian brewers. The quality of Tsypa beers is ensured by high-class equipment of Braumeister German brand. All craft drinks of the brewery are made only of natural ingredients with not less than 50% malt in beer wort. All other additives serve only for improving and enriching original taste. The list of additional ingredients includes blueberry, fir twigs and different herbs. The brewers of Tsypa use mostly German and Czech hop and yeast, but water used is taken from Carpathian rivers. The types of beers vary from bitter pale ale to light lager.
Varvar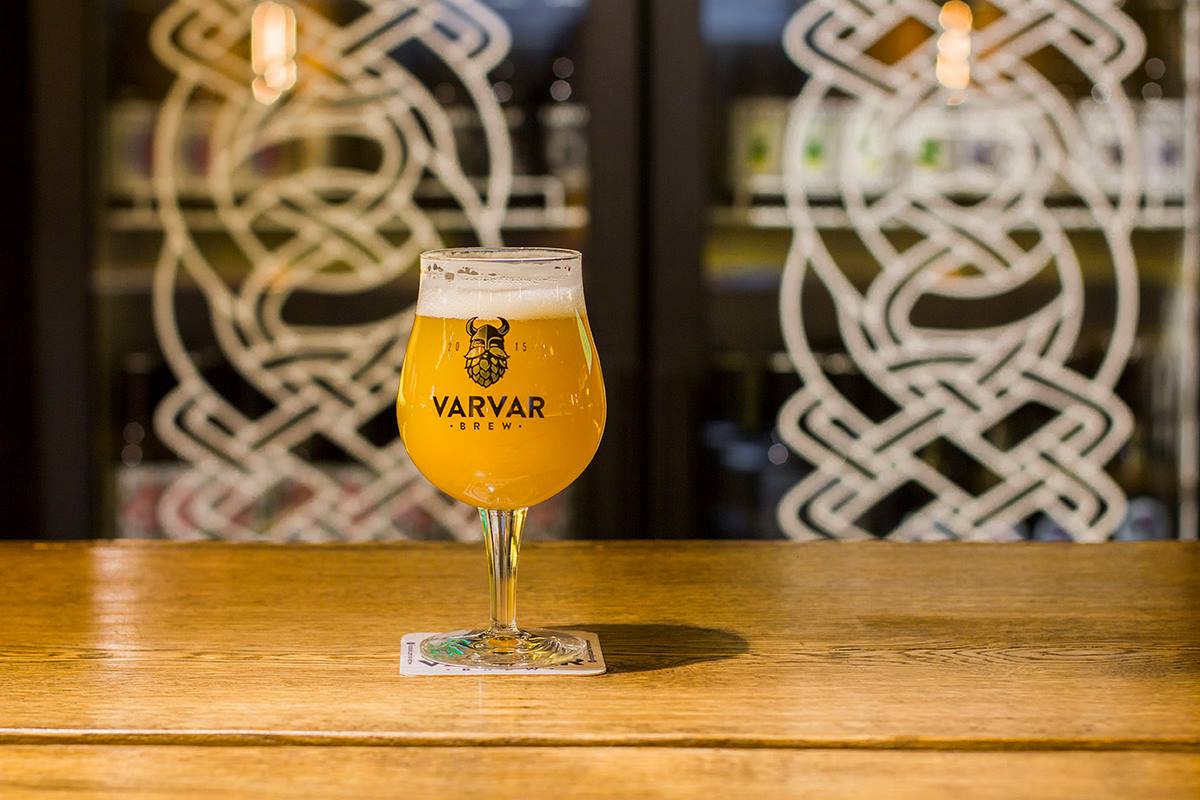 The project of businessman Vasiliy Mikulin, the founder of few more beer brands, was launched two years ago in Dnipro. In a short time, the brewery has moved to Kyiv and has taken part in some foreign beer festivals. Nowadays, beers of Varvar brand can be found even in big shops and markets such as Goodwine and Silpo. As for the range of beers, Varvar has plenty of unusual options: Golden Ale with sweet flavour of tropic fruits; Milk Stout with the taste of dark chocolate, caramel, iris, and coffee; Ipanema with notes of fruits, citrus, melon and grapefruit; Blanche de Blanche with wheat and coriander.
Bierwelle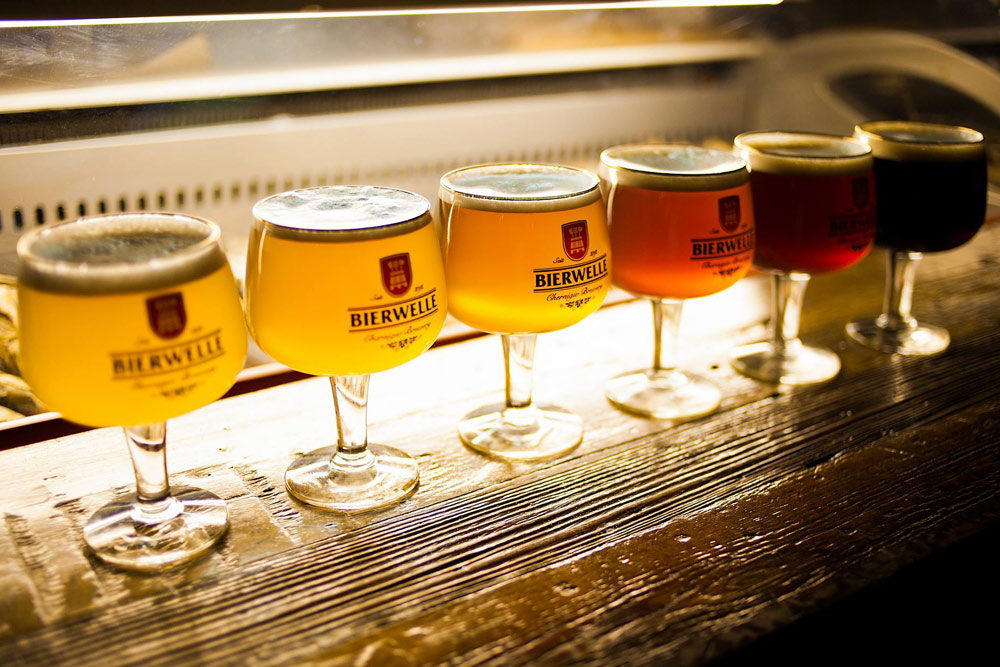 This brand from Chernihiv is well-known among beer lovers for its large assortment and uncommon tastes. In Kyiv, it is already possible to find refreshing light ale, African hopped lager, thick staut and unique beers made of hemp, nettle and other weird ingredients.
As we can see, Ukraine breweries have something worthy to offer for anyone. Enjoy your cold foamy beer!
Photo sources: shutterstock.com, websites of businesses mentioned above. All photos belong to their rightful owners.