Interior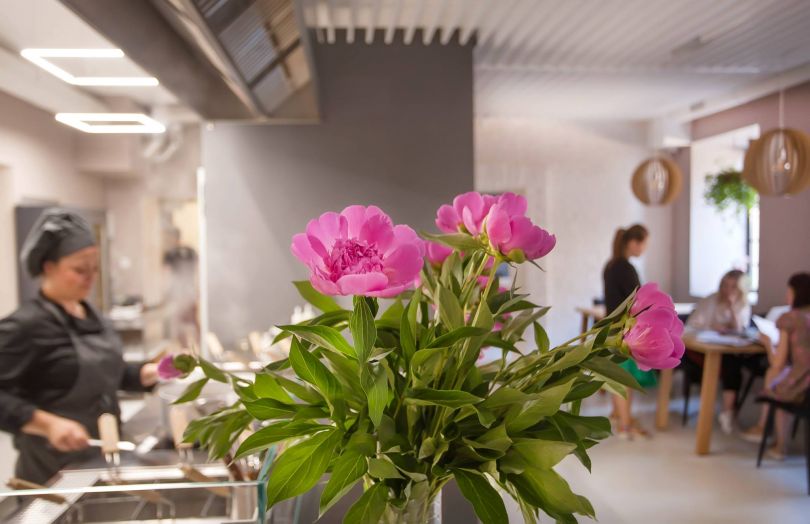 The interior design of Flo restaurant is untypical for Kyiv. There are no expensive furniture and complicated conceptual solutions – only moderate white, gray and brown colors. However, the design looks stylish, and I liked it.
Chef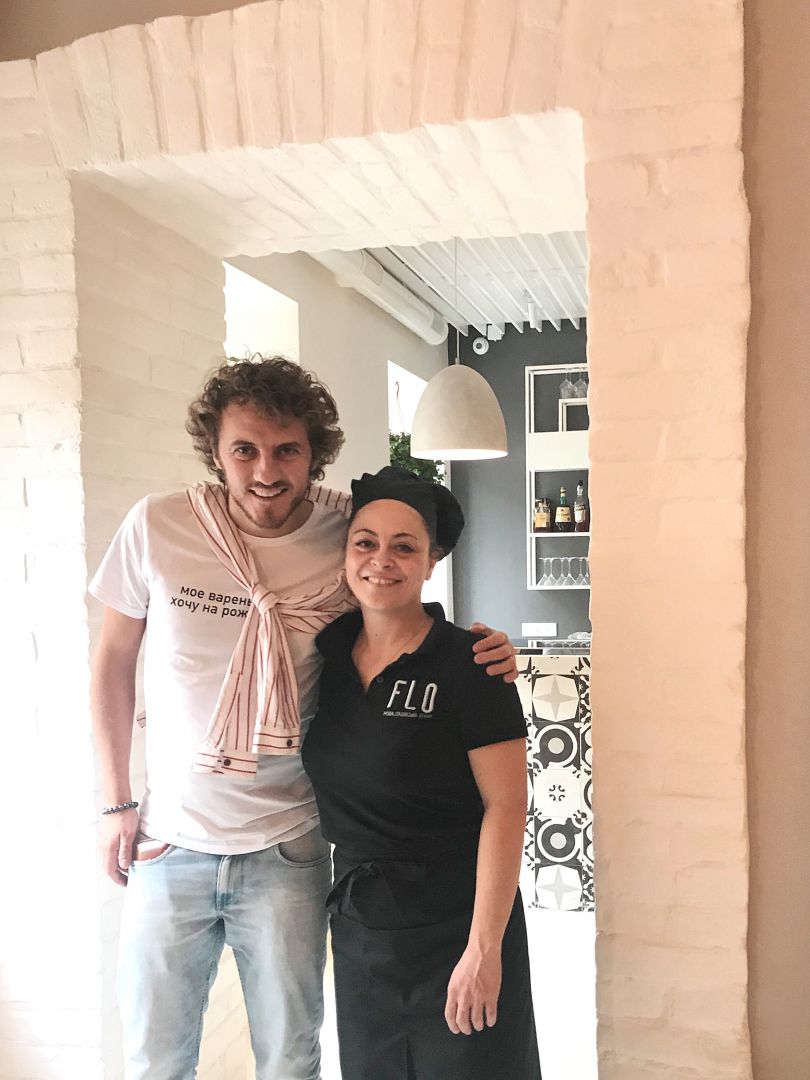 The chef, native Italian Cristina Coppini, immediately came to us. You cannot even imagine how grateful I am to her for the decision to help us with our order! Knowing me, I could have spent hours reading the menu. But Cristina offered the best option right away: she advised us to order flan. Usually, flan is a dessert, but flan in Flo restaurant is a cold snack with onions and gorgonzola. Cristina has also mentioned that we have to try pasta with seafood and risotto. I could not disagree with an experienced chef.
Cuisine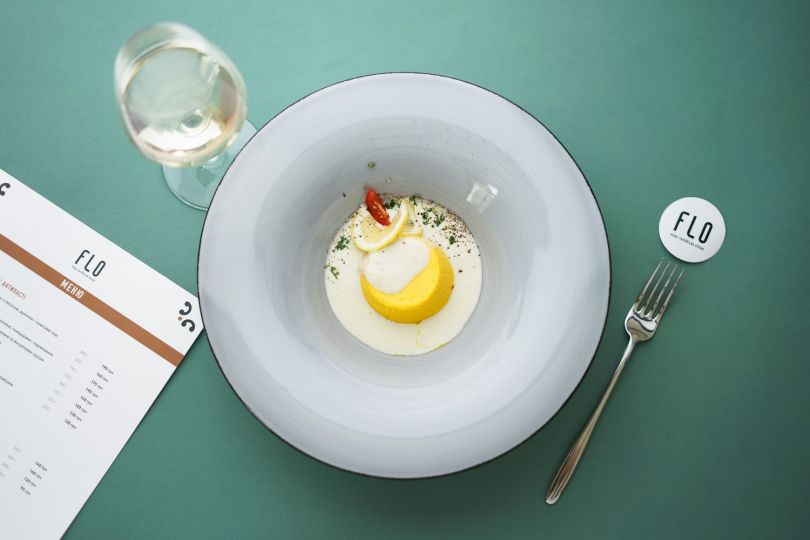 First, the flan was served. This dish is notable for its homogenous structure, silkiness, tenderness and spicy notes of gorgonzola. By the way, I have barely felt the taste of onions. I must be honest – I liked it a lot. And it is no surprise: it included gorgonzola! I admire gorgonzola so much that I can eat anything with it – even my own fingers.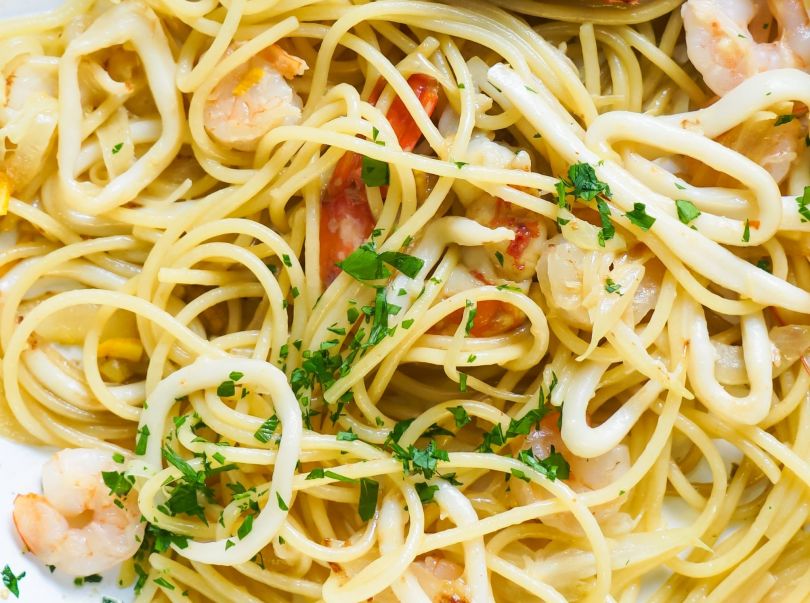 Then pasta with seafood came. It did not have tons of Parmesan, and furthermore – Parmesan was not even served on a separate plate. That was strange and unusual. The pasta itself was al dente – just the way I like it. I must admit that it is very rare, because usually this type of pasta is overboiled. Apart from seafood, the pasta included fennel and orange peel. I am a little afraid that those who love everything traditional and easily recognizable would not understand this ambrosial, yet very complicated taste. Usually, Kyiv restaurants offer standard neutral pasta made by classic recipes. Pasta in Flo is very delicious, but it is surely not for everyone.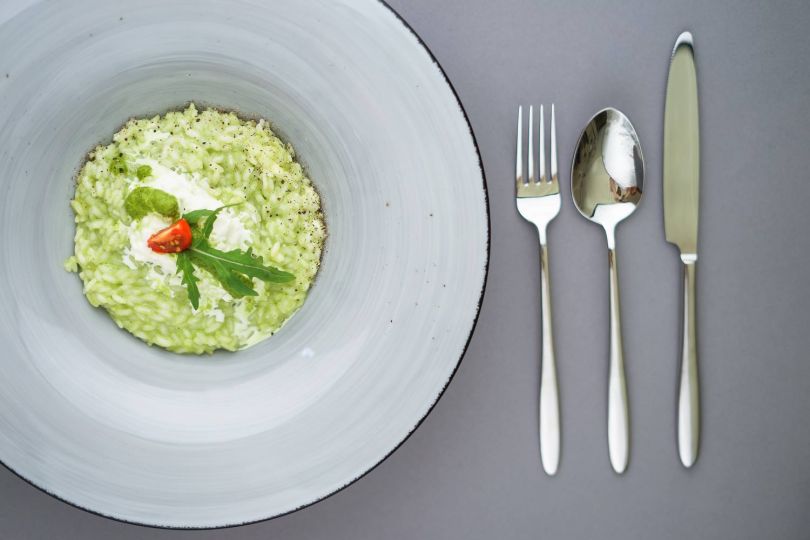 Meanwhile, the time for risotto has come. It also included seafood and was also unusual because it had no Parmesan. This dish was unlike everything I had ever tried before, and to be honest, I did not understand why the dishes were cooked in that way. But Cristina made it clear for me. It turned out that this is traditional food of Florence – the city where Cristina was born, and with help of these dishes she wants to familiarize Ukrainians with different Italia. Of course, I was impressed and moved by that. By the way, the menu of Flo does not even have pizza – so I can say that all the "Italian" stereotypes have been completely ruined here.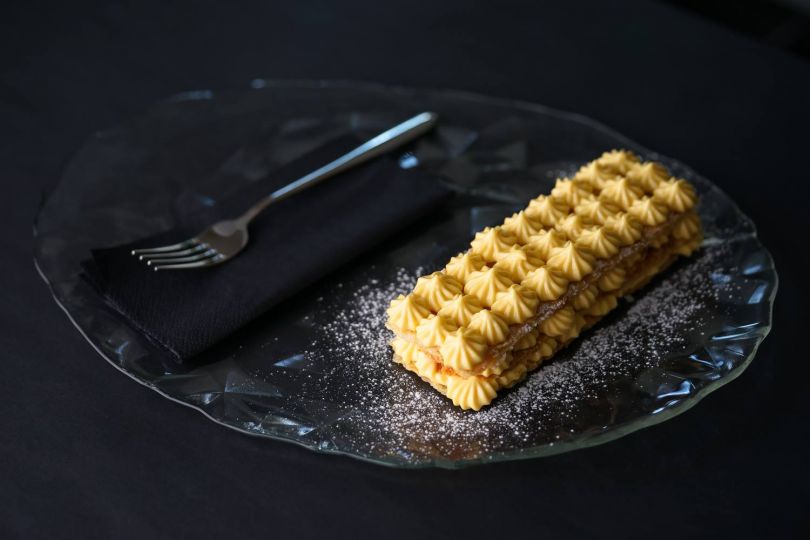 In the end of our dinner we had Mille-feuille with Marsala pasrty cream and Florentine cream (something like brulee) with light honey flavor. I must say that I was already a little bit tired to eat, but I could not stop – the portions were really large.
Specifics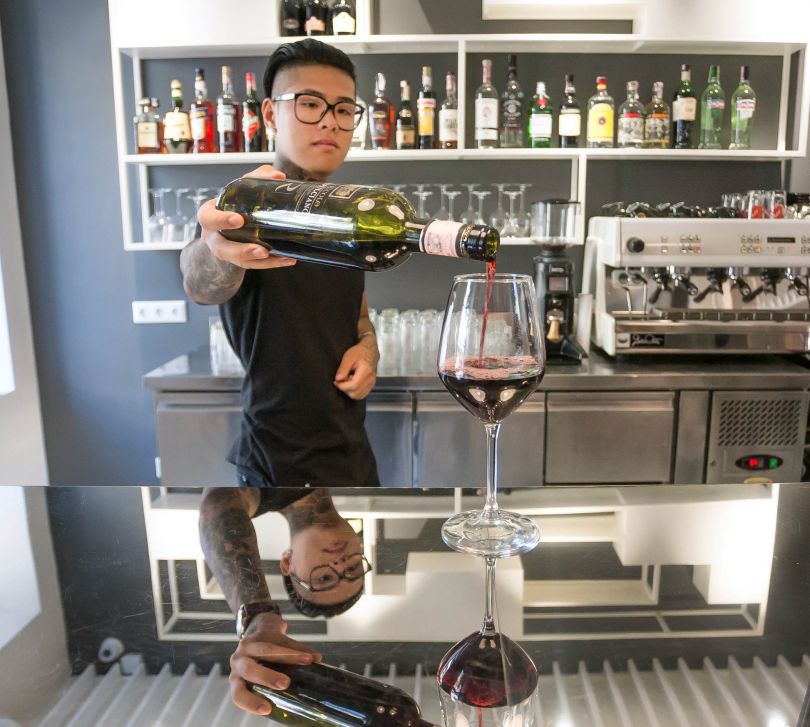 I got to tell you: this food is not for everyone. It is specific and unique in a way. I think that even in Italy you will not find such kind of food everywhere. This is something very-very-very local. Surely, the story behind each dish that enriches its taste is the advantage of this place. But the disadvantage is the fact that you can get to know that only from Cristina, because this information is not written anywhere. I have an opinion that in the future the history of dishes must become the sense and concept of this restaurant. The every single person that comes here should know that stories. Otherwise all the dishes will be considered just as weird and uncommon food.
Conclusion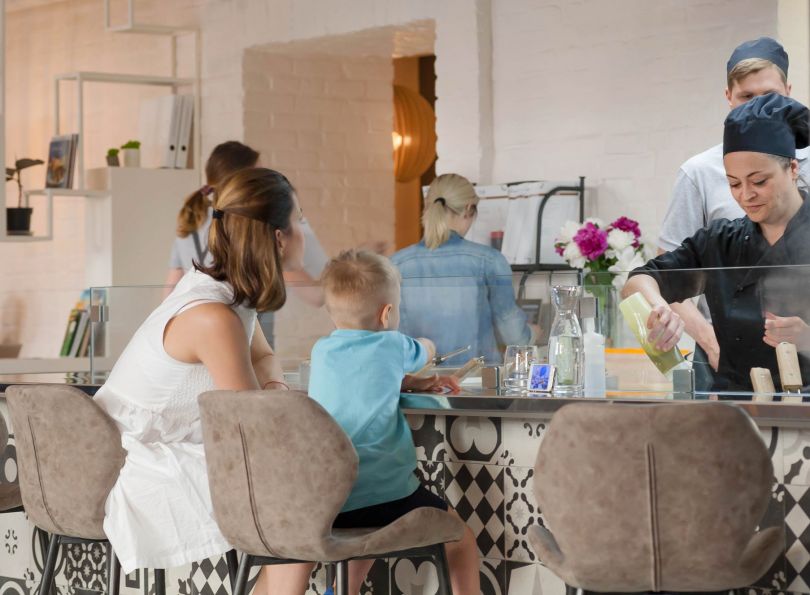 My overall impression is: ambivalent, but very tasty. I do not know if Flo restaurant will stand competition of Italian restaurants serving classic Italian food that is familiar for Ukrainians. But I really hope that Flo will continue its work.
I definitely recommend this restaurant to those who search for new Italian food.
Address: 4/26, Pyrogova street
Photos: provided by Evgeniy Klopotenko and Facebook page of Flo restaurant.